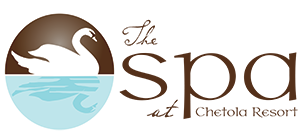 Nails
Enjoy soothing music, a warm neck wrap, complimentary hot tea or coffee, and extraordinary nail service.
We proudly use OPI Nail and Gel Polish, and Gelish
The Chetola Manicure/Pedicure
If your time is limited, the Chetola Manicure and Pedicure will provide the care you need to keep your nails strong and healthy. This treatment includes nail shaping, cuticle trim and nail strengthening application, with a choice of clear or colored polish.
Express Manicure: $30 • Express Pedicure: $45
Signature Manicure (includes massage): $40 • Signature Pedicure (includes massage): $55

---
Hot Stone Pedicure
Hot stones relax the muscles and joints and relieve tension as the healing energy penetrates the muscles. Each treatment includes nail shaping, cuticle care and callus treatment, followed by a relaxing massage integrated with hot stones. Top off the treatment with a polish application of your choice.
$70
---
Children's Nail Services (for ages 10 and under)
30 minute manicure - $20 • 30 minute pedicure - $35
---
OPI Gel Polish upgrades
Manicure: $20 • Pedicure: $25
---
French Polish upgrades
Manicures and Pedicures: $10
---
Paraffin Wax
Hands: $15 • Feet: $20
---
Reservations are required for all treatments.
Our pedicure chairs feature vibrating massage and pipeless systems, emptying all water completely between each client to ensure total disinfection.