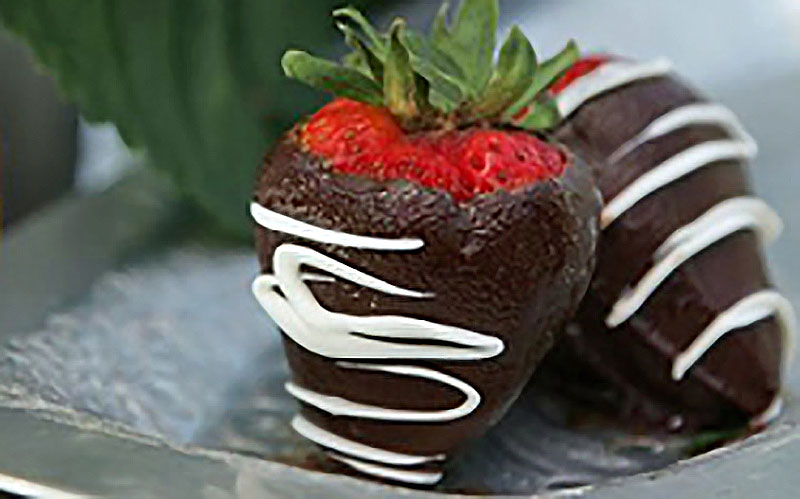 Whether you are celebrating a wedding anniversary, graduation or another milestone, our staff at Chetola Resort will help you create the perfect moment with a variety of custom options.

Special Occasion Package Inquiry
Your Special Occasion Package Includes:
Breakfast for 2 adults (for guests of Chetola Lodge or Bob Timberlake Inn)
Value-priced accommodations
$75 credit to Timberlake's Restaurant* (non-transferable)
Personalized cake by Chetola's Pastry Chef**
*Please confirm restaurant hours at the time of booking as our hours are seasonal
---
You may also customize your package with any of the following options:
Fresh Flowers - starting at $35
Chocolate Covered Strawberries - 6 for $20 | 12 for $32
Cluster of 5 Balloons - $16
Champagne or Wine - $28/bottle
Sparkling Cider - $12/bottle
Deluxe Fruit and Cheese Tray - $41
Spa Treatment - starting at $70
To customize your package, simply make your request for any of the above items when you reserve your stay. Our staff will have the items waiting for you in your room upon check-in or in a location and/or alternate time during your stay at your request.
---
**Personalized cake Details:
6-inch round

72-hour minimum notice required

Choose the flavor: Vanilla, Chocolate or Red Velvet
Choose the filling: Raspberry or Chocolate
Choose the frosting: Vanilla Buttercream, Chocolate Buttercream or Cream Cheese
Flavor, filling and frosting must be chosen when making your reservation
Limited worded message, optional
---
To book your package, call 800.243.8652
---
Two-night stays are always required in condos. Two-night stays are required in Chetola Lodge and the Bob Timberlake Inn on weekends. Three-night stays are required Nov. 21-24, 2018.
*Holidays and some weekends in July, August and October are slightly higher. Some minimum stays apply. Please inquire when making your reservation.
Holidays and package restricted dates may include Jan. 12-14, Jan. 26-28, Feb. 16-18, May 25-28, June 29-July 8, July 13-15, July 20-22, July 27-29, Aug. 3-5, Aug. 10-12, Aug. 17-19, Aug. 31-Sept. 3, Oct.5-7, Oct. 12-14, Oct. 19-21, Oct. 26-28, Nov. 22-25, and Dec. 21-31, 2018.