In times like these outdoor fitness is more sought after than ever. Luckily here in the high country, we live in a haven for outdoor recreation with a variety of outdoor fitness activities at our fingertips. These activities range from skilled sports such as climbing at Blowing Rock Boulders to something as simple as taking a walk. Exercising outdoors offers so many benefits physically and mentally. At a time when we are all trying to stay healthy and sane the outdoors is a tonic for us all.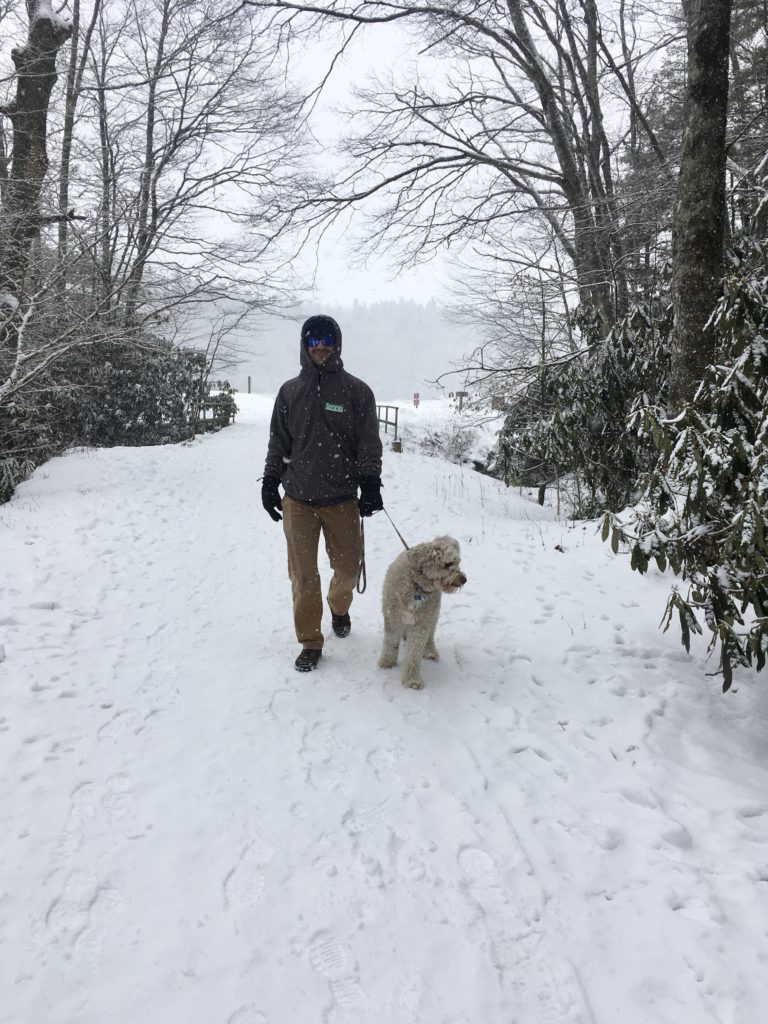 Chetola Resort is teeming with opportunities for outdoor recreation and fitness. One of my personal favorites is playing tennis on our recently resurfaced tennis courts which also offer pickleball. Even this time of year offers a day here and there to get out to courts with the family for an open-air hit. I have also made frequent use of the new Disc Golf course located on the grounds here at Chetola which offers both a three-hole 'warm-up' section and a nine-hole course. Equipment for tennis, pickleball, and disc golf is available at the recreation desk. You can also rent fishing gear at the desk for days when ice does not cover the lake. The walking and physicality involved in fishing certainly qualifies as outdoor fitness.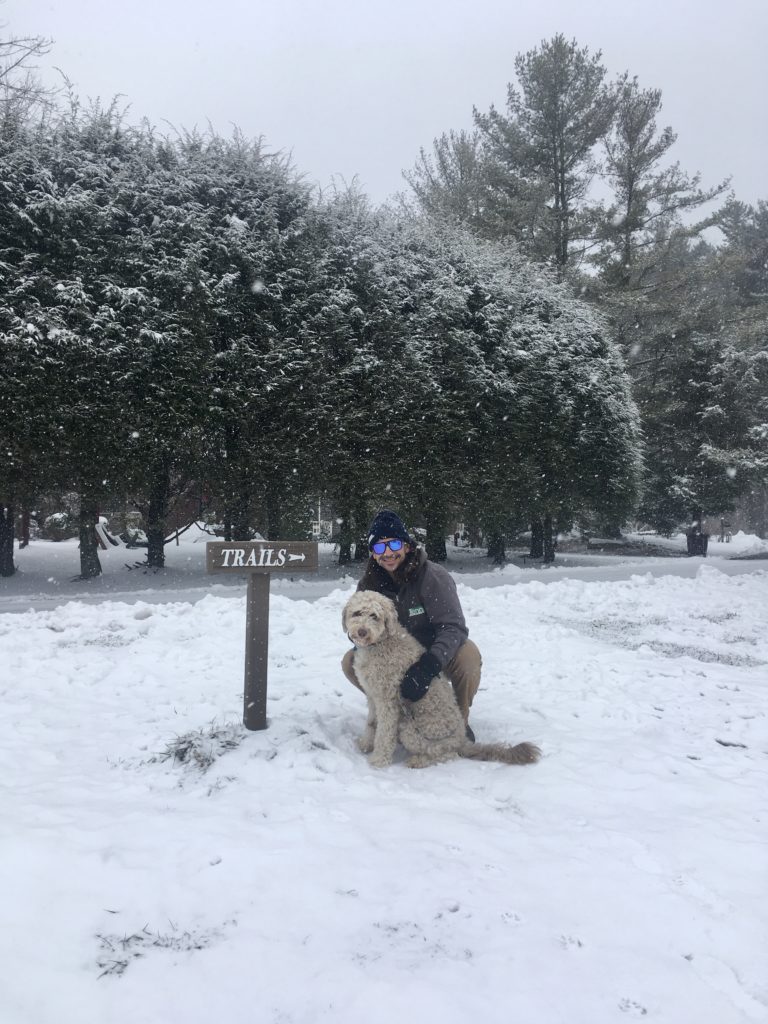 My wife's favorite Chetola hidden gem is the trail that leads to Bass Lake, the Maze, and the miles of walking and horse trails that wind out from there. On any given day you will find horseback riders, joggers, and walkers on these beautiful trails that are accessible by parking at the tennis courts and follow the signs for 'Trails.' I would have to say that the trails are also a favorite of my dog Scout, who is an expert on outdoor fitness. For those who are looking for a shorter walk, the paths around Chetola lake are well kept this time of year and offer great views of the swans and fisherman. Finally, you cannot discuss outdoor fitness in the mountains this time of year without mentioning skiing and snowboarding. Appalachian Ski Mountain is right here in Blowing Rock and you can be sure that it is open and providing locals and visitors alike with slopes designed for family fun. And while you won't find skiing here on Chetola grounds you can often spot sledders trudging up a snowy hill for another run.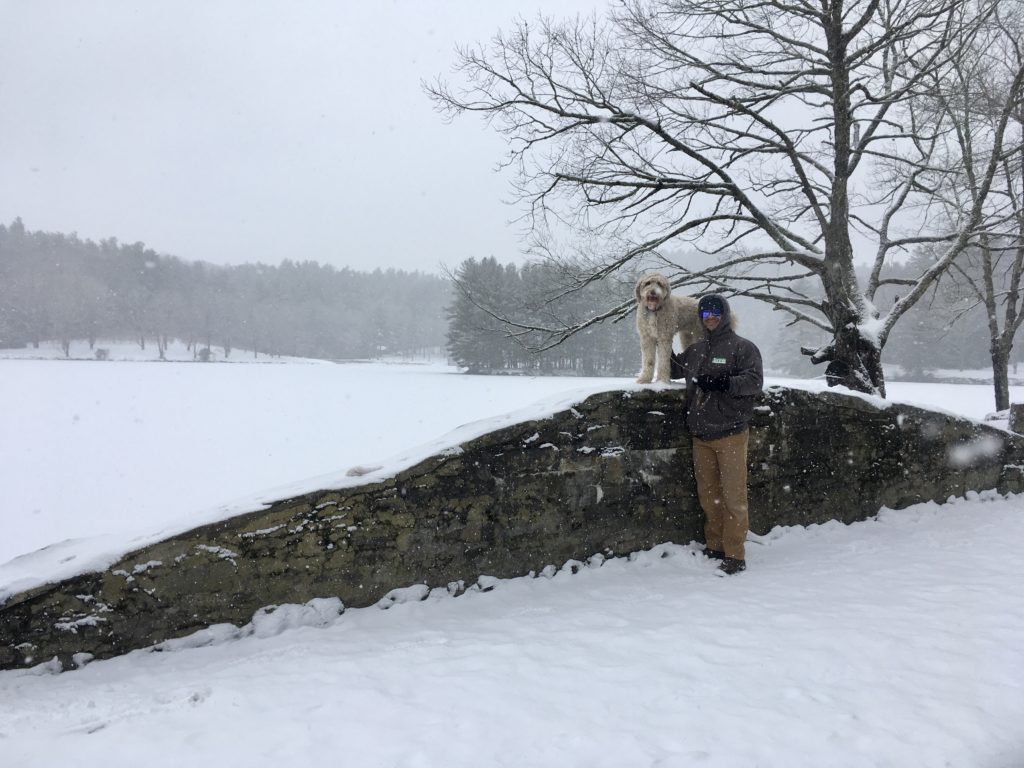 Outdoor fitness provides the vast benefits of exercise with the added bonus of fresh air, not to mention enough space to socially distance. Whether the mountains are your home, or you are a visitor, this area provides so much opportunity for exercising in the outdoors no matter your fitness level or experience. Despite the stressful and often scary times, we are in, the outdoors are available to us, calling us to come so that they may alleviate our worries and restore us. They are there, dependable, and waiting, all we have to do is go outside.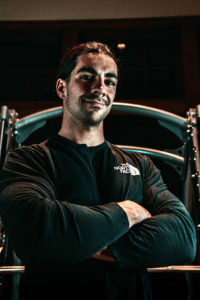 By Lennon Redford CPT