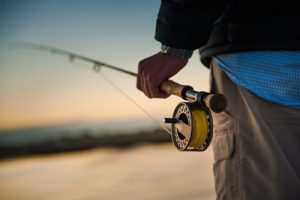 At Chetola Resort at Blowing Rock, one of the things we're known for is combining relaxation with recreation. The next time you're looking for an experience that's equal parts rejuvenating and fun, here are four great reasons to visit our world-class resort:
1.Our recreation center features exceptional activities — In the mood for a day of fly fishing? We've got it! How about a zip lining adventure? We can make that happen, too! Whether you want to explore the beautiful Blue Ridge Mountains on a hike, shoot clay pigeons at our exceptional shooting range, or spend the day fly fishing, we have the activity for you.
2.Our spa is unlike any other — You can't visit our resort without spending time at our luxurious spa. Get a massage, a pedicure, or a facial treatment, and then enjoy lunch poolside while you take in stunning views of the acreage that surrounds our location.
3.We offer fun for all ages–We love when families visit, and we love it even more when they take advantage of our recreation activities. We offer fly fishing and clay pigeon shooting packages, as well as zip lining and golf outings for large groups, so make your reservation today if you're ready to make some memories.
4.We're here to help you have a good experience — Whether you're interested in trying out every recreation opportunity our sports center has to offer or you want to combine outdoor fun with some time relaxing at our resort, we'll make sure your experience is a good one.