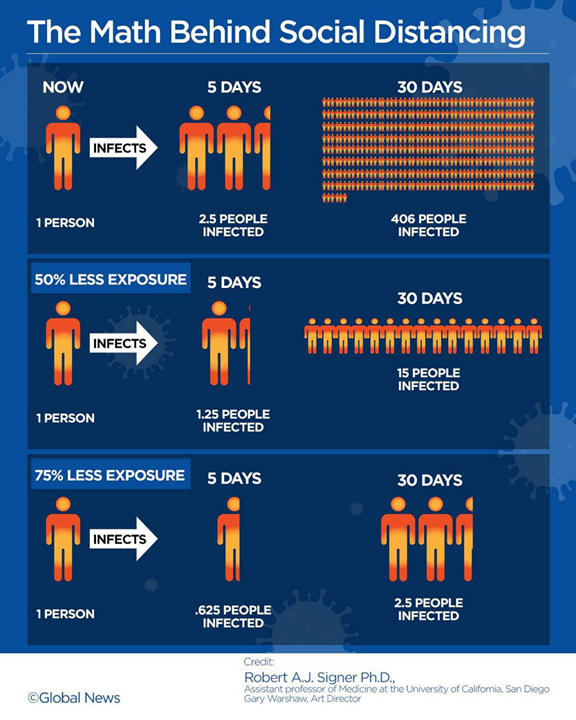 Chetola Resort & Spa: Staff Update
The wellness of Chetola's guests and staff is always our top priority. As you are likely aware, there is a growing public health risk surrounding COVID-19 (Coronavirus) and we are closely monitoring the situation. Given the current situation, and guidance from the CDC, we have decided to close the resort beginning at 11am on Sunday, March 22nd.
We will continue to update the resources below as new information becomes available. Please refer to this web page for ongoing updates.
Sincerely,
Chetola Management
Chetola Resources:
Is there an opportunity for me to continue working?

There are ongoing projects at the resort and certain departments may be able to take on extra help during this time. Please contact your supervisor if you are interested in working and they can help you determine where you can be of the best assistance.

Can I work part time and still get unemployment for my decreased hours?

When applying for unemployment, there will be an option for you to choose that indicates your hours have been reduced due to COVID-19.

How do I register for Unemployment?

The fastest way to file is online at nc.gov
If you don't have access to a computer, you may file over the phone by calling 1-888-737-0259.

Once you're on the DES webpage:

Select Sign Up on the DES webpage
Enter your Social Security Number twice.
Select 'Next.'
You will then reach the 'Account Creation' page. Here you will:

Create a username.
Enter your email address twice.
Create a pin number.
Enter your contact phone number.
Create a password.

Select 'Create Account.'
After your new account is created, an email will be sent to the email address you provided during your account creation. Select the link in the email to activate the account. The link is only valid for one hour. You can now Sign In to the website using your user name and password.
*If you have questions or need assistance, contact the DES Customer Call Center at 888 -737-0259.

Who do I contact if I need assistance setting up my account or if I've locked myself out of my account?

Please contact the Customer Call Center (CCC) at 888-737-0259.

How do I make sure I keep my insurance?

Employees will be responsible for paying for their insurance. Kay will mail invoices to each employee for you to pay this. You can pay by sending in a check, or by bringing cash to Kay's office during business hours. Insurance will be due by the 10th of each month. The next payment is due April 10th, 2020.

Will I lose my PTO?

You will not lose any PTO time that you have acquired.

When will we come back to work?

We are closing in 30-day increments. As of right now (March 23rd, 2020), our open date is scheduled for April 30th, 2020. This opening date is likely to be delayed depending on on-going state and local announcements surrounding COVID-19. Please check back to this page for continuing information. 

Where can I find information about COVID-19 regarding Watauga County or North Carolina specifically?
Community Resources:
Watauga County Schools:

Offering free meals to children that are enrolled in the Watauga County School system. Funding for this program is provided on a "use it or lose it" basis. Make sure to take advantage of this offering. Click Here

Blue Cross Blue Shield North Carolina:

Covering Corona virus visits – including virtual vista. Please review policy and know that with personal income loss you may now qualify for a subsidy. Click Here

OASIS:

OASIS, Inc. remains available to provide services, information, and shelter during this time of uncertainty and fear. While our offices are closed to the public, we are still available for face to face meetings and other services.
Domestic Abuse 24-hour Hotline: Watauga: (828) 262-5025, Avery: (828) 504-0911, Spanish Speaking: (828) 504-0800

SkyLine/SkyBest:

SkyLine is assisting our area public school systems as they work to meet their students' needs remotely during this time and have enacted a plan to provide internet connectivity to students at their homes who don't currently have access to it due to need. Learn More: 1-800-759-2226

Ransom/Wine to Water/Vincent Properties:

Ransom is partnering with Wine to Water and Vincent Properties in hopes to help local service workers that are temporarily laid off. The three businesses have created a project called Care Box, which prepares boxes of food for local service industry workers. To inquire about receiving food from Care Box, service workers should contact their employer to connect with the group's organizers. Pickup for the boxes will be every Thursday and Friday from 1 to 6 p.m. Boxes are first come, first serve while supplies last, but they will be doing their best to make sure everyone is fed.

Grocery Delivery Service:
NC Restaurant Workers Relief Fund (Click Here)
To Alleviate Stress and Anxiety:
Take breaks from watching television and scrolling through social media. Hearing about the pandemic repeatedly can be upsetting. Instead, seek information from governmental websites and news sources.
Take care of your body. Take deep breaths, stretch, or meditate. Try to eat healthy, well-balanced meals, exercise regularly, get plenty of sleep, and avoid alcohol and drugs.
Make time to unwind. Try to do some other activities you enjoy.
Don't forget to laugh!
Activities at Home:
BRAHM At Home: Click Here
Weekday Prayer with Antioch Church

Noon-1:00 pm on Zoom Conference Call
Meeting ID: 763-634-7588