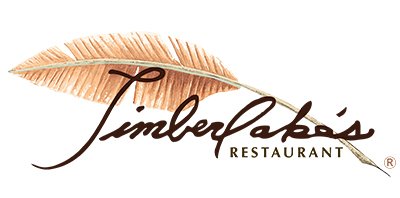 Starters
Fried Oysters*
Select oysters with apricot wasabi marmalade
Single ~ 9    Sharing ~ 17
Fried Green Tomato Napoleon
Layered with brie, sauteed spinach, roasted red peppers and caramelized onions over balsamic reduction
~ 12 ~
Pimento Cheese Dip
Housemade with Ashe County sharp cheddar, served with crostini
~ 9 ~
Ahi Tuna Nachos*
Seared rare over fried wonton chips, Asian slaw, eel sauce, wasabi aioli, sesame seeds and cilantro
Single ~ 9    Sharing ~ 17
PEI Mussels*
Mussels steamed and tossed in a buttery broth infused with Benton's bacon, thyme, and Pernod. Served with grilled ciabatta slices.
~ 14 ~
Shrimp and Grit Cakes*
Sauteed shrimp with bacon, andouille sausage, roasted red peppers, cheddar grit cakes, and lemon garlic beurre blanc
~ 14 ~
Artisan Cheese Board
Manchego, Ashe County bleu, herbed chevre and fontina, dried fruit compote, grapes, and assorted crackers
~ 16 ~
Smoked Chicken Flatbread*
House-smoked chicken thighs over pesto, topped with tomato bruschetta on grilled flatbread. Finished with Manchego and balsamic reduction drizzle.
~ 13 ~
Soup du Jour
Manchego, Ashe County bleu, herbed chevre and fontina, dried fruit compote, grapes, and assorted crackers
Cup ~ 4    Bowl ~ 7

Salads
Classic Caesar*
Chopped Romaine, shredded parmesan, housemade croutons, Caesar dressing
~ 12 ~
Spinach and Arugula
Walnuts, feta, marinated apples, shaved red onion, white balsamic honey vinaigrette
~ 12 ~
Bibb, Bacon & Bleu
Bibb lettuce, bacon, crumbled bleu cheese, green onion, grape tomatoes, white balsamic vinaigrette
~ 12 ~
Baby Kale
Tender baby kale, balsamic glazed figs, prosciutto, pepitas, Humboldt Fog goat cheese, sherry vinaigrette
~ 13 ~
Summer Berry
Seasonal berries tossed in honey and lemon juice, mixed greens, candied pecans, crumbled chevre, sweet basil vinaigrette
~ 13 ~
add a protein to any salad:
grilled chicken* ~ 5   chicken salad* ~ 5
grilled shrimp ~ 6   pan-seared salmon* ~ 6
blackened tempeh ~ 6   bistro steak ~ 6   fried oysters ~ 8

Entrées
Paired with two chef's nightly sides. May substitute one side item for a cup of soup or a House or Caesar salad.
Bistro Steak*
Prized for its flavor, this 8-ounce selection of beef known as the "shoulder tenderloin" is sliced and finished with garlic aioli and chimichurri in old-style Mexican tradition.
~ 29 ~
Filet Mignon*
Center cut eight-ounce Black Angus filet finished with Cabernet demi-glace and roasted garlic chive butter
~ 39 ~
Korean Short Ribs
House smoked and tossed in Korean BBQ sauce, and finished with a sprinkle of sesame seeds and green onions. Served with spicy Napa slaw.
One bone ~ 28     Two bones ~ 39
Cheshire Pork Chop*
Twelve-ounce Heritage Farms bone-in chop, Bing cherry demi-glace, Moody Blue smoked cheese
~ 31 ~
Chetola's Jack Daniels Strip*
A signature dish since 1997, this grilled NY strip is topped with Ashe County bleu cheese,
mushrooms, caramelized onions and housemade Jack Daniels sauce
~ 35 ~
Maple Leaf Farms Duck Breast*
Maple Leaf Farms duck breast seared in a cast iron skillet, with red currant gastrique
~ 29 ~
Elk Strip Loin*
All-natural eight-ounce Fossil Farms elk, maple bacon jam, crispy parsnips
~ 36 ~
Hunter's Chicken*
Chicken breast wrapped with prosciutto, sage, and fontina. Finished with shiitake mushroom veloute.
~ 25 ~
Pecan Chicken*
With green tomato chow chow and local honey drizzle
~ 25 ~

Seafood Entrées
Served with choice of two sides
Pan-Seared Salmon*
Topped with roasted tomatoes, sauteed spinach and beurre blanc sauce
~ 27 ~
Blackened Seafood Pasta*
Shrimp, scallops, and chorizo sausage served over fettucine tossed with roasted tomatoes, red bell peppers, spinach, and green onions in a creamy Cajun alfredo sauce. Served with choice of one side.
~ 29 ~
Garlic and Herb-Crusted Trout*
Pan-seared and finished with lemon butter sauce over kale slaw
~ 28 ~ 
Shrimp and Grit Cakes*
Sautéed shrimp with bacon, Andouille sausage, roasted red peppers, cheddar grit cakes, and lemon garlic beurre blanc
~ 29 ~ 
Vegetarian Entrée
Southwestern Rice Bowl
Vegetarian-friendly dish features corn, bell peppers, fresh salsa, black beans, sour cream,
Monterey Jack and avocado over Southwestern rice pilaf. Served with choice of one side.
~ 16 ~
add a protein to any salad:
grilled chicken* ~ 5   chicken salad* ~ 5
grilled shrimp ~ 6   pan-seared salmon* ~ 6
blackened tempeh ~ 6   bistro steak ~ 6   fried oysters ~ 8


Pub Fare
Served with choice of fries, fruit or chef's nightly side
Baby Back Ribs*
Smoked in house with chef's specialty rib rub, glazed with your choice of Jack Daniels or house barbeque sauce, and served with choice of two sides
 Half Rack ~ 24 ~      Full Rack ~ 34 ~
Carolina Chicken Wings*
Choice of Jack Daniels, hot sauce or house barbeque.
Half dozen ~ 9 ~     One Dozen ~ 15 ~
Angus Burger*
Eight-ounce Angus beef patty on a brioche bun with Bibb lettuce, tomato, pickle, and choice of cheese
~ 13 ~
Salmon on Brioche*
Pan-seared with kale slaw, Bibb lettuce, tomato, pickle, and mesquite-tomato aioli on a brioche bun
~ 16 ~
Hawaiian Chicken Sandwich*
Grilled chicken breast tossed in Korean BBQ sauce and topped with grilled pineapple, pepper jack cheese, bacon, lettuce, and tomato on a brioche bun
~ 13 ~

Desserts
Ask your server about our selection of daily housemade desserts
 ~ 6 ~
A 20% gratuity will be added to parties of 8 or more 
*These menu items are cooked to order. Consuming raw or undercooked meats, poultry, seafood, shellfish or eggs may increase your risk of foodborne illness, especially if you have certain medical conditions.