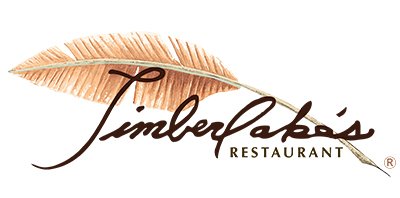 Sandwiches/Burgers/Etc.
Served with one daily side. All burgers are certified Angus beef.
 
Corned Beef or Turkey Reuben
Sliced corned beef or turkey on marble rye, sauerkraut, 1000 Island dressing, Swiss
~ 10 ~ 
Short Rib Sandwich*
Smoked beef short rib, caramelized onion, sautéed mushrooms, bleu cheese crumbles, arugula, horseradish herb butter, house steak sauce on a brioche bun
~ 11 ~
Patty Melt*
Angus beef burger on marble rye, Swiss, bacon, caramelized onions, mushrooms, garlic mayonnaise
~ 11 ~
Balsamic Blueberry Grilled Cheese
Blueberry and balsamic compote, fresh spinach, melted Havarti, grilled sourdough
~ 8 ~ 
Buffalo Chicken Sandwich*
Grilled chicken breast tossed in housemade buffalo sauce, with bacon, bleu cheese crumbles, Bibb lettuce, tomato and pickle on a brioche bun
~ 11 ~ 
Tarragon Chicken Salad*
Chicken salad with sliced avocado and bacon, Bibb lettuce, tomato, marble rye or tortilla wrap
~ 10 ~ 
The Balboa
Genoa salami, capicola, Goodnight Brothers prosciutto, roasted red pepper, fresh mozzarella, arugula, pesto aioli on ciabatta bread. Served warm.
~ 10 ~
Chetola BLT
Cherrywood smoked bacon, Bibb lettuce, tomato, chevre spread, sundried tomato aioli on sourdough bread
~ 10 ~
Southern Comfort Burger*
Fried green tomato, pimento cheese, Bibb lettuce, dill pickles
~ 11 ~ 
Angus Cheeseburger*
Tomato, Bibb lettuce, dill pickles
~ 11 ~ 
bacon ~ add 2     onion/mushroom ~ add 1
Fish and Chips*
Beer-battered, fried fresh mountain trout, kale slaw, tarragon remoulade
~ 11 ~ 
Salmon on Brioche*
Pan-seared with kale slaw, Bibb lettuce, tomato, dill pickles, mesquite-tomato aioli on a brioche bun
~ 14 ~
Grilled Portobello Burger
Grilled portobello topped with roasted red peppers, caramelized onions, Bibb lettuce, tomato, pickle and choice of cheese on a brioche bun
~ 10 ~ 

Field of Greens
Spinach
Baby spinach, grape tomatoes, Brie, almonds, cranberries, white balsamic vinaigrette
~ 8 ~ 
Summer Berry
Seasonal berries tossed in honey and lemon juice, mixed greens, candied pecans, crumbled chevre, sweet basil vinaigrette
~ 13 ~ 
Bibb, Bacon & Bleu
Bibb lettuce, bacon, crumbled bleu, green onion, grape tomatoes, white balsamic vinaigrette
~ 12 ~ 
Garden
Marinated onions, cucumbers, grape tomatoes, green peas, spring mix
~ 7 ~ 
grilled chicken* ~ add 6      chicken salad* ~ add 7
sauteed shrimp ~ add 6      grilled salmon* ~ add 8
Please inquire with your server about special dietary needs. A gratuity of 20% will be added to parties of 8 or more.
*These menu items are cooked to order. Consuming raw or undercooked meats, poultry, seafood, shellfish or eggs may increase your risk of foodborne illness, especially if you have certain medical conditions.