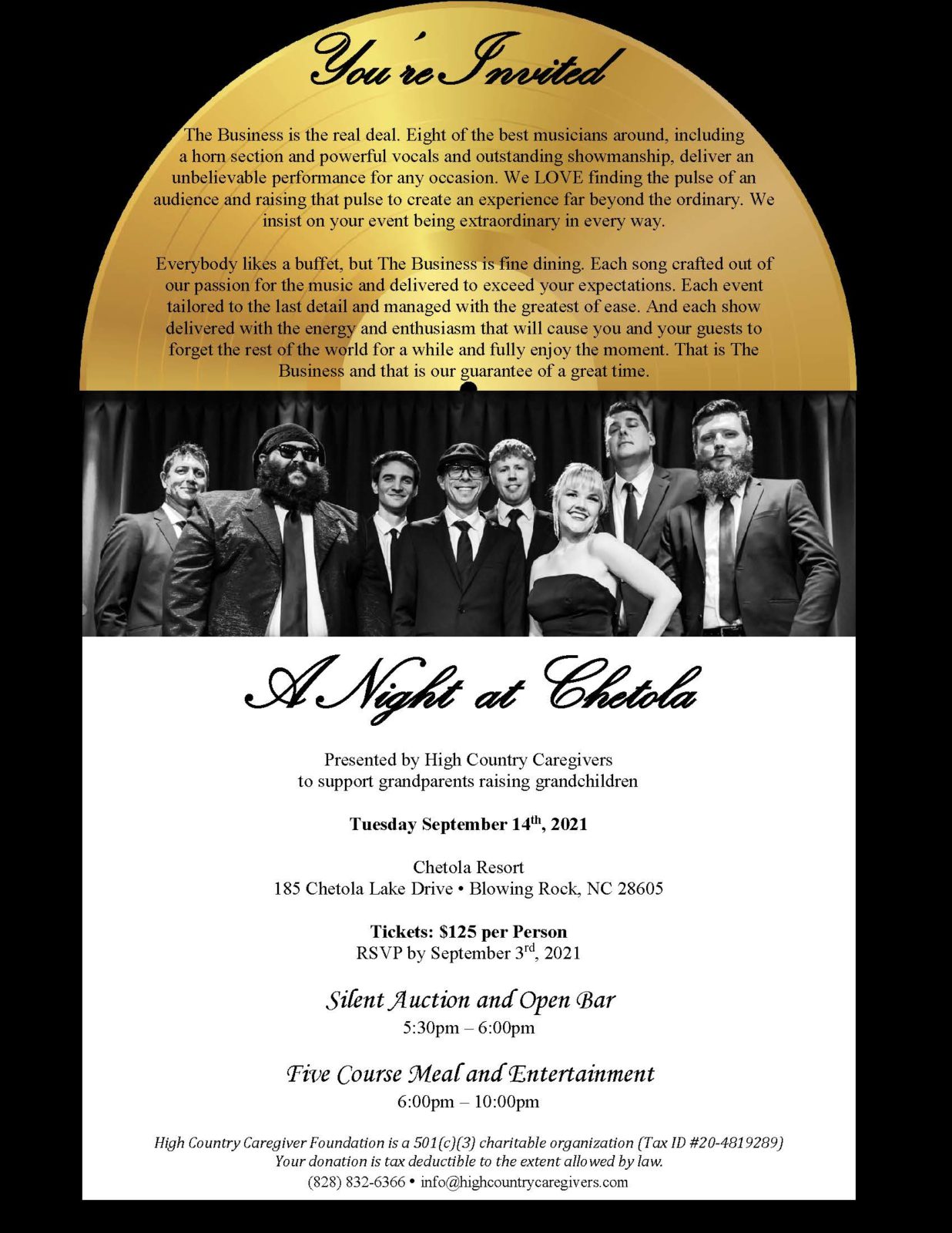 A Night at Chetola
The Business is the real deal. Eight of the best musicians around, including a horn section and powerful vocals, and outstanding showmanship, deliver an unbelievable performance for any occasion. We LOVE finding the pulse of an audience and raising that pulse to create an experience far beyond the ordinary. We insist on your event being extraordinary in every way.
Everybody likes a buffet, but The Business is fine dining. Each song is crafted out of our passion for the music and delivered to exceed your expectations. Each event is tailored to the last detail and managed with the greatest of ease. And each show is delivered with the energy and enthusiasm that will cause you and your guests to forget the rest of the world for a while and fully enjoy the moment. That is The Business and that is our guarantee of a great time.
A Night at Chetola
Presented by High Country Caregivers to support grandparents raising grandchildren
Tuesday September 14th, 2021
Chetola Resort
185 Chetola Lake Drive • Blowing Rock, NC 28605
Tickets: $125 per Person
RSVP by September 3rd, 2021
Silent Auction and Open Bar
5:30p – 6:00pm
Five Course Meal and Entertainment
6:00pm – 10:00pm
Please contact (828) 832-6366 • info@highcountrycaregivers.com to purchase tickets.