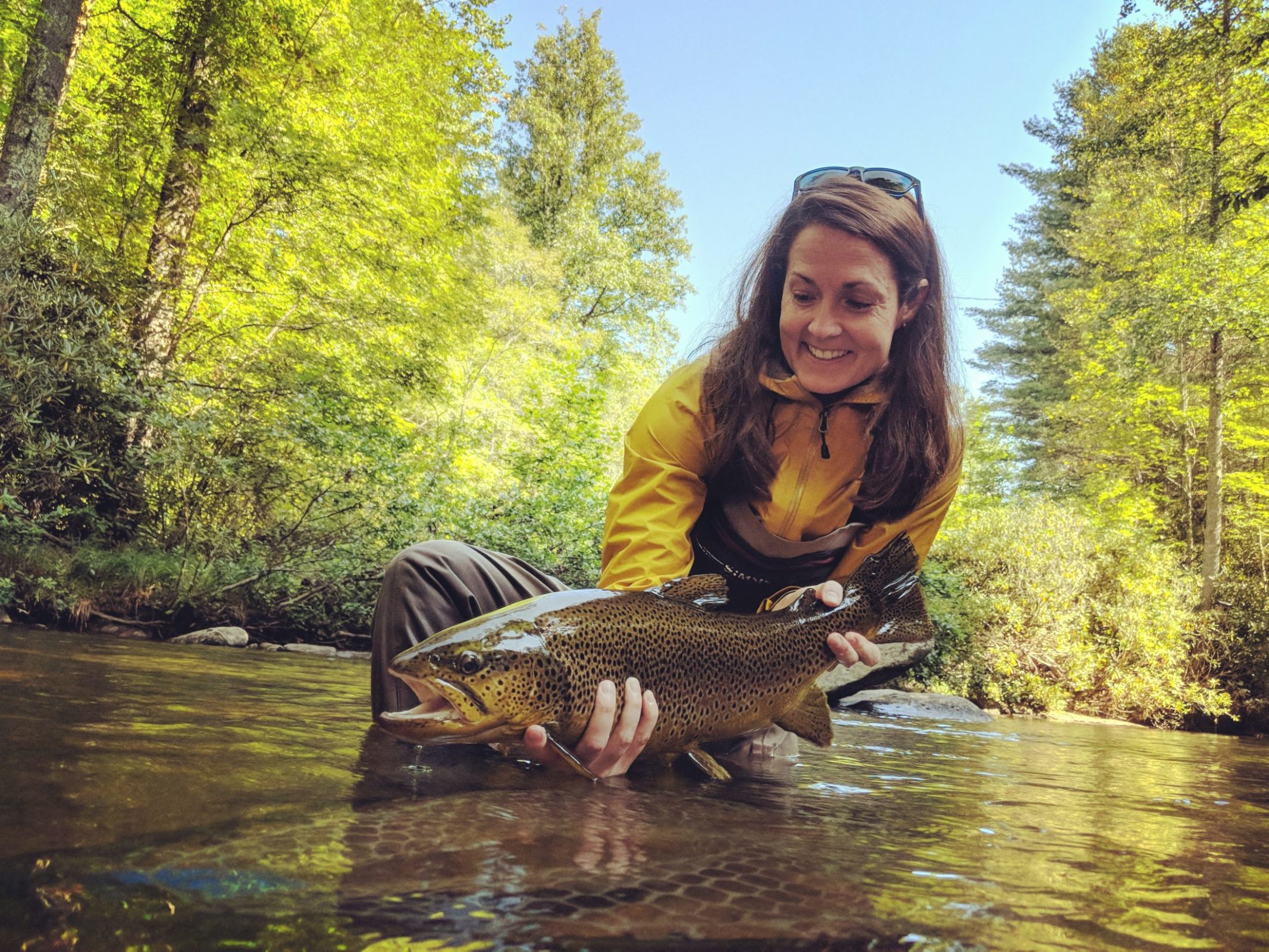 Blue Ridge Parkway Masters Fly-Fishing Tournament
Cast a line for the Parkway!
This inaugural event will feature access to private trophy waters in the NC High Country. Very limited spots are available!
Hosted by Chetola Orvis Endorsed Fly Fishing with special guest Bob Timberlake.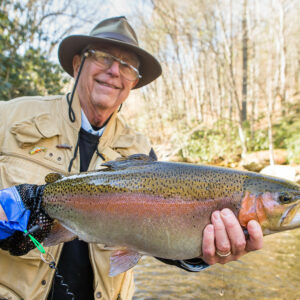 September 24, 2020
Boone, NC
Contact flyfishing@brpfoundation.org or
866-308-5733 x245 to register, $500 per registrant
Proceeds benefit the Blue Ridge Parkway Foundation
For more information, please visit: Blue Ridge Parkway Foundation
Event Timeline:
Event Held Sept 24th, 2020
Registration begins at 6:30 am
AM fishing session 7 am-11 am
AM Session Lunch 11-11:45 am (All AM participants must leave the property before 12)
PM Registration 12pm
PM Lunch 12:30-1:30pm
PM fishing Session 2pm-6pm
Online Virtual Award Ceremony and Reception at 8 pm
Prizes for Longest Trout:
1st place prize is a two-night stay in the Bob Timberlake Inn at Chetola Resort Valued at $900 not including tax (max 2 guests, 21 and older only, blackout dates and holiday are excluded)
2nd place prize is a Refuge Trophy Waters Fly Fishing Adventure with Chetola Orvis Fly Fishing Lodge Valued at $550 (max 2 guests, 3-week booking notice required, $150 deposit required at booking to be refunded when gift certificate is claimed)
3rd place prize is a Half Day Float Trip with Chetola Orvis Fly Fishing Lodge Valued at $375 (max 2 guests, 3-week booking notice required, $150 deposit required at booking to be refunded when the gift certificate is claimed)
New Social Distancing Fly Fishing rules Modified FIPS Mouche Tournament Rules:
1. This is a catch and release fly fishing tournament. All fish must be caught on a fly rod. Both 'Western' and 'Tenkara' rods are permitted.
All hooks must be barbless, artificial fly only. Two fly rigs are permitted.
2.Single Angler Competition. $500 Entry fee per person.
3. This is a trout fishing tournament. All other fish will not be counted.
4. Anglers must fish inside their assigned beat. Anglers caught casting outside of their assigned beat will be automatically disqualified.
5. No fish may be caught before 7:00 am or after 6:00 pm the day of the tournament.
6. All anglers must sign in at assigned registration
7. All anglers must abide by all NC Game and Fishing Commission regulations and have a valid NC fishing license at the time of the event.
8. Judges will be monitoring competition, taking photos, and assisting anglers throughout the day.
9. Note that these rules may change (evolve) before the start of the tournament. Final rules will be
10. All participants must sign a fly fishing participating waiver and a COVID release waiver.
Equipment
A. Anglers may bring one or two fly rods and reels of their choice.
B. Steel leaders are not permitted.
C. No fish attractants, such as scents, are permitted.
Event Flies
A. No bait or substance not tied to a hook using thread will be allowed.
B. Flies must be tied on a single barbless hook, or a hook with the barb pushed down. Two fly rigs are permitted. With a minimum distance of
16 inches between flies.
C. The fly may have one set of dumbbell eyes (up to size medium), one bead, or one cone head. Non-lead weight may be added to the leader.
Appendages that alter the profile of an artificial fly, or bodies, or heads made of molded or shaped plastic, silicone, rubber, or metal are not permitted.( Examples are molded or shaped imitation worms, eggs, baitfish, maggots, twisters or the like). Rounded material is acceptable, as it is extruded. Spinner blades, rattles, and swivels are prohibited D. The Judges must approve the angler's fly selection at registration.
F. Strike indicators may be no larger than ¾ inch in any dimension.
Flies, even those with broken hooks, are not allowed to be used as an indicator.
G. Repair of flies may only be done with the use of adhesive. Any re-tying of the fly with thread or fly-tying materials is prohibited.
Broken hooks may be re-sharpened.
H. No pellet fly's of any kind. (Brown and round is a pellet)
Scoring
The scoring procedures are designed to reduce the handling of trout.
A. To be counted in the score, the release of a caught trout must be witnessed by the judge.
B. Each angler will be allowed to select eight (8) trout to measure during their session. All trout not selected for measurement will be released immediately, preferably without removing them from the water.
C. Foul-hooked trout will not be counted. Trout must be hooked in the mouth to be measured.
D. Measurement of trout shall be done by the judge while the trout is in the water whenever possible. The guide should measure the trout with the fish placed headfirst into the trough provided to the guide, a Fish scale on the rod or net handle, a ruler, tape measure, or like device. Fish are to be measured from the tip of the nose to the tip of the relaxed tail. The tail of the trout should not be pinched. All trout should be measured to the nearest 1/4 inch, to ensure accurate measurements for the longest fish competition. Measurements should not be rounded up by the judges.