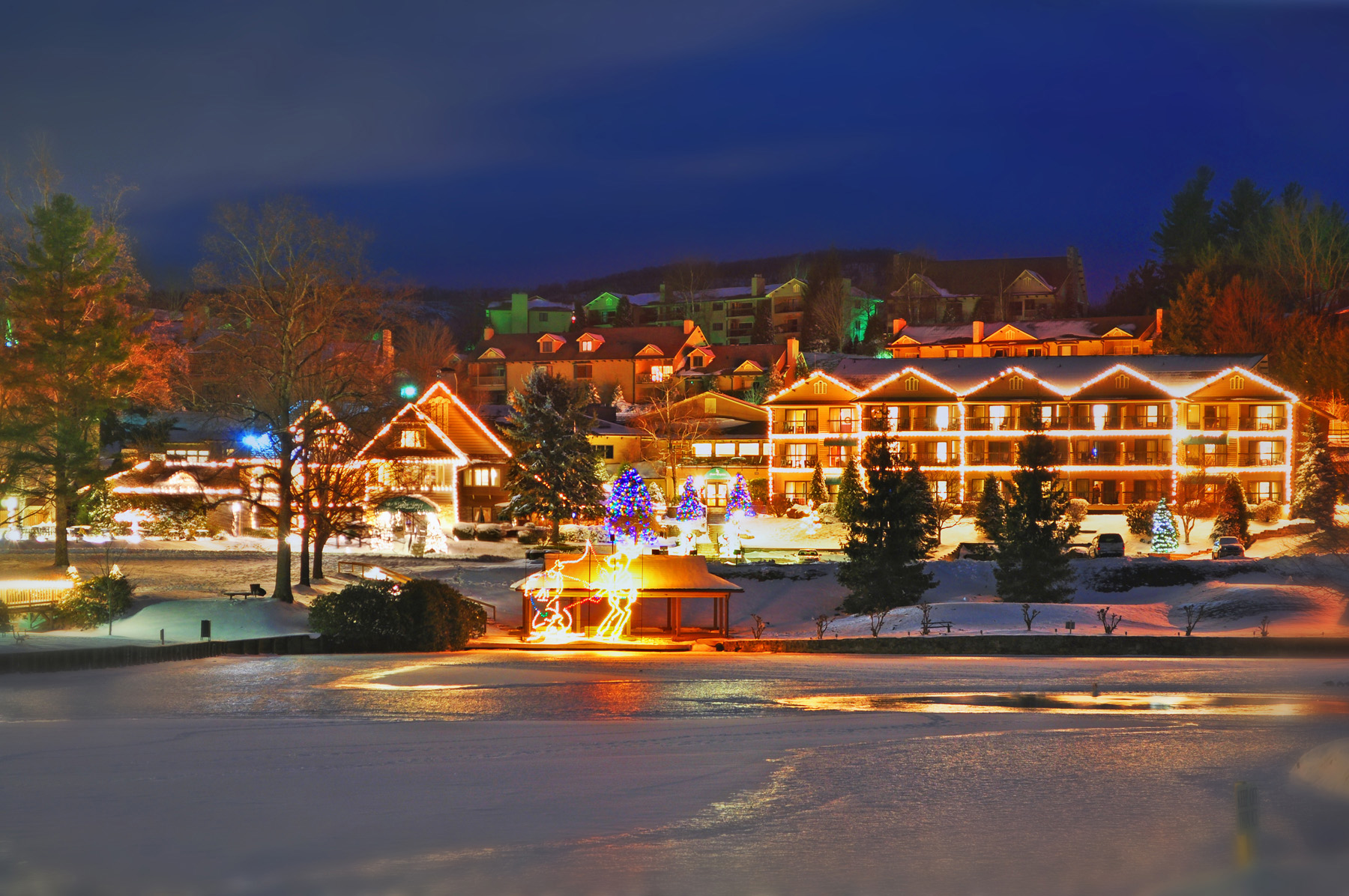 Festival of Lights
Close to 30,000 holiday illuminations light up Chetola beginning at dusk on Sunday, November 29, and run through the end of Blowing Rock Winterfest, January 31, 2021. As you stroll around Chetola Lake, view glittering ice skaters, a Nativity scene, a colorful train, Rudolph's "Holiday Catch", and much more.
Due to COVID-19, and out of an abundance of safety for Santa, guests, our staff, and the community, only Timberlake's restaurant will be open over the Thanksgiving Holiday weekend. Reservations are required for Thanksgiving dinner, and reservations are highly encouraged for the rest of the weekend. Breakfast, lunch, and dinner will be available daily.
Thursday, November 26-Saturday, November 28
If you are not a lodging or dining guest at Chetola Resort, vehicles will not be permitted through the security gate. Beginning Sunday, November 29, everyone will be welcome to drive through or walk along the lake to see the Festival of Lights.