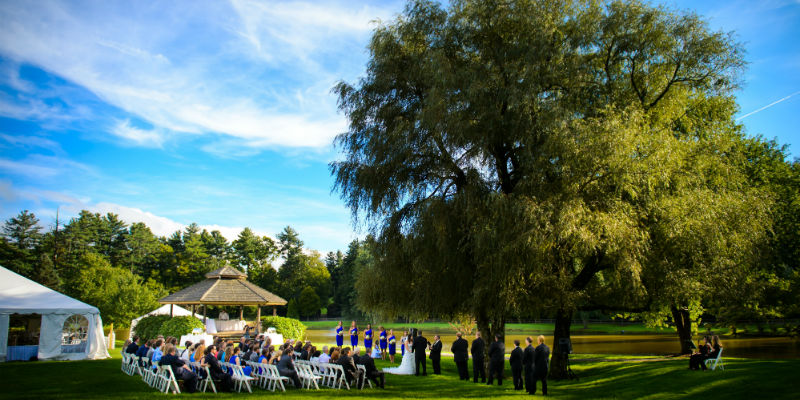 Here at Chetola Resort at Blowing Rock, our wedding reception venue is the top choice for brides and grooms to tie the knot. If you're in the middle of planning your big day and you still haven't picked the perfect wedding reception venue, here's why our venue is the one for you:
Stunning views–Located in the heart of the mountains, our wedding reception venue features breathtaking views. Whether your wedding is in spring, summer, fall, or winter, our venue options can be accommodated according to the needs of your big day, the weather, and what you envision for your wedding.
Comprehensive planning–We realize planning a wedding can be a stressful, yet exciting experience. Thanks to our comprehensive planning services, we make hosting your reception at our venue a breeze! From the minute you contact us, we will make sure all details are accounted for and everything goes smoothly from beginning to end.
Luxurious accommodations–Your wedding guests need somewhere to stay, and we have luxurious accommodations to offer everyone who comes to see you tie the knot. Our resort features a charming lodge, cozy inn and beautiful condos that come with all the amenities your guests need to enjoy themselves, relax, and create lifelong memories. Plus, when you book two nights in a condo, you get the third night free!
If you want to see our wedding reception venue in-person, book a weekend away in one of our condos today! To schedule your reservation or to find out more about why you should have your wedding at our resort, give us a call.