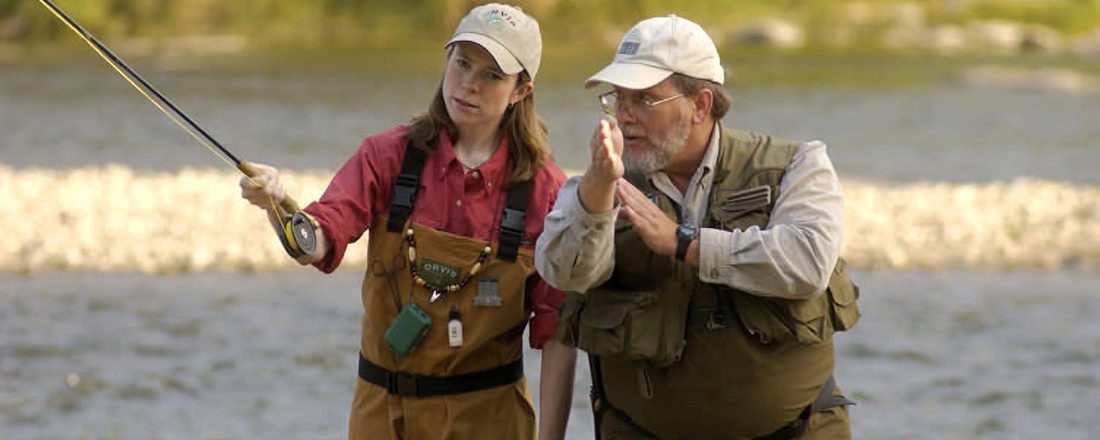 For beginners or seasoned anglers, our Orvis endorsed guides offer expert instruction on Chetola Lake, a seven-acre lake stocked three times per year with more than 2,000 pounds of brown and rainbow trout. The lake is also home to several local species of fish including catfish and small mouth bass. Instruction is specialized to fit all proficiency levels, so you can learn brand new skills or improve upon the ones you already have.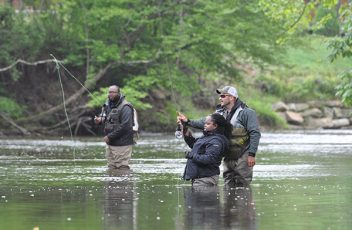 Instruction includes:
Familiarization of Orvis equipment and tackle
Casting lessons
Fly tying
Gear and water education
Casting and catching techniques
River etymology
Pricing:
2 hours - $125 per person
4 hours - $250 per person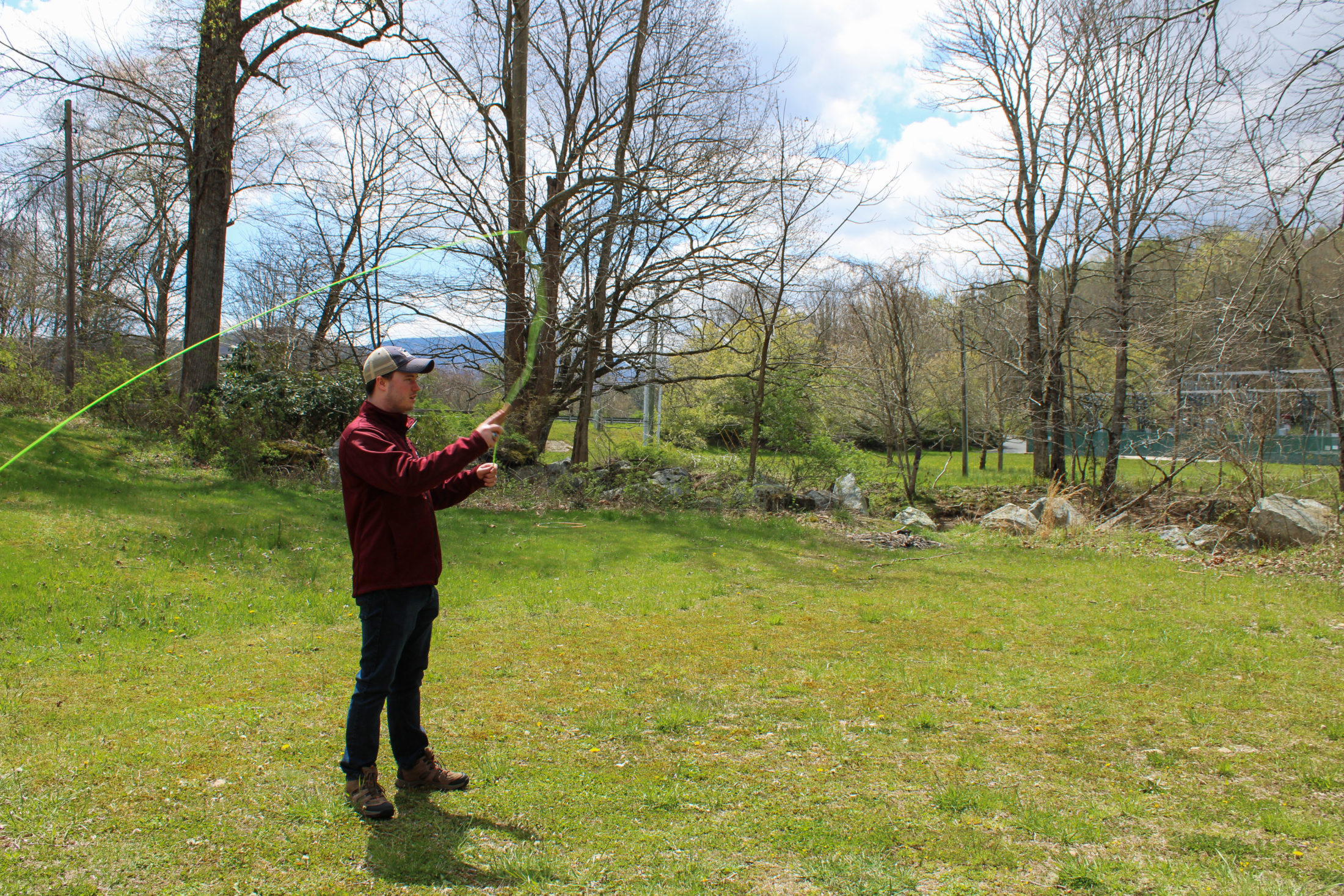 Learn to Fly Fish
Our half-day fly fishing adventure is a great way to learn and put it to use all in the same day. A wonderful combination of our casting clinic with a public water wade trip.
Casting Clinic portion includes:
       Familiarization of Orvis® equipment and tackle
       Casting lessons
       Fly tying explanation
       Gear and water education
       Reeling and catching techniques
       River etymology
Fly Fishing Portion includes:
Half-day fly fishing trout adventure on public trout waters for Rainbow, Brown, and spring-raised Brook Trout
Locations vary based on season and availability, including Grandfather Mountain, near Pisgah National Forest, and other locales nestled in the Blue Ridge Mountains
Instruction by Orvis® endorsed guide
Orvis® wading and fishing equipment provided
Perfect for beginners or intermediate anglers
A fishing license is required; can be purchased the day of the trip for $15-$45, depending on residency and fishing location
Pricing (accommodations and gratuity not included):
Half-Day (one guest): $300
Half-Day (two guests): $500
Half-Day (three guests): $700
CANCELLATION POLICY: For all outdoor adventures we require either a deposit of 50% trip total or full payment at the time of booking. Final Payment due two days before your trip start date and may be paid online or be collected automatically day of the trip. There is no charge for trips canceled 15 days in advance and will receive a full refund of their deposit. Trips that are canceled within our 14-day cancellation policy will forfeit the entirety of their deposits. 'No Show's' or trips canceled day-of by a guest will forfeit 100% of the trip total Our guides will be happy to accommodate our guests in various weather conditions however, we reserve the right to cancel or reschedule trips if we deem our conditions are unsafe. We do not routinely cancel trips due to rain or snow and will provide necessary fishing equipment based on weather conditions. We encourage you to dress for appropriate weather conditions, bring a raincoat and eyeglasses/sunglasses for eye protection.
Guests whose trips are canceled by Our Guides due to unsafe weather will receive their full refund.