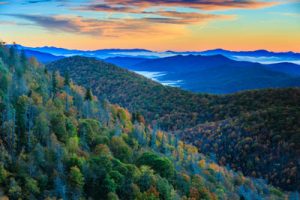 When you hear the word "resort", you probably envision luxurious suites, gourmet meals, and relaxing by the pool or at the spa. At Chetola Resort at Blowing Rock, we are your typical resort in that we do offer all the luxuries you'd want, but there's one thing that really sets us apart: our recreation options.
Nestled in the heart of the Blue Ridge Mountains, our resort has become known for its recreation activities because we are a one-stop location for relaxation and fun! Spend the morning fly fishing, have lunch at our restaurant, and then hit the spa in the afternoon for a much-needed massage. Or, sleep in, enjoy a long brunch, and then head out to our gun range to refine your aim and shoot some clay pigeons.
In addition to our fly fishing options and gun range, we have tons of recreation activities for you to fill your day with. For instance, you can work on your tan on our sunbathing deck, enjoy the beautiful mountain views on one of our hiking trails, play tennis or pickle ball, read a book while your kids run around on our playground, and so much more.
We would be more than happy to discuss the many recreation activities our world-class resort offers and to help you plan your upcoming trip. To make a reservation or to get answers to your questions about our available opportunities, please reach out to us at Chetola Resort at Blowing Rock today.