When you come from Charlotte to stay at our resort, you will want to make dining at our restaurant part of your experience.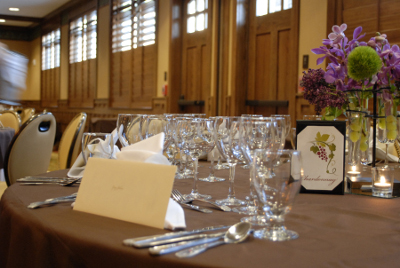 Come and dine with us at Chetola Resort at Blowing Rock! Our onsite restaurant features exceptional culinary creations that are sure to please your palate and convince you to come back again and again. Our restaurant serves breakfast, lunch, and dinner, so we encourage you to come and visit us throughout your time here at our world-class resort.
Our restaurant is also adjoined with Headwater's Pub on the main level of the Bob Timberlake Inn. Featuring calming, earthy tones with historical photography lining the walls, our pub is the perfect place to enjoy a drink at the end of a relaxing, fun-filled day. Our pub serves fine wines, cocktails, craft beers, coffee, and cappuccinos.
We want your experience at our resort to be memorable, which is why our restaurant will cater to your every need. Whether you bring your significant other or your entire family to dine with us, we will make sure your meals are cooked to perfection and that you leave full, happy, and ready to move on to your next event, whether you plan to spend some time by the pool or head out fly fishing for the afternoon.
We recommend making reservations at our restaurant before you arrive, so please give us a call if you wish to join us for breakfast, lunch, or dinner. We would also be more than happy to give you further information about our restaurant hours, policies, and menu.