Our luxury restaurant is known throughout Charlotte for its gourmet dishes and exceptional service.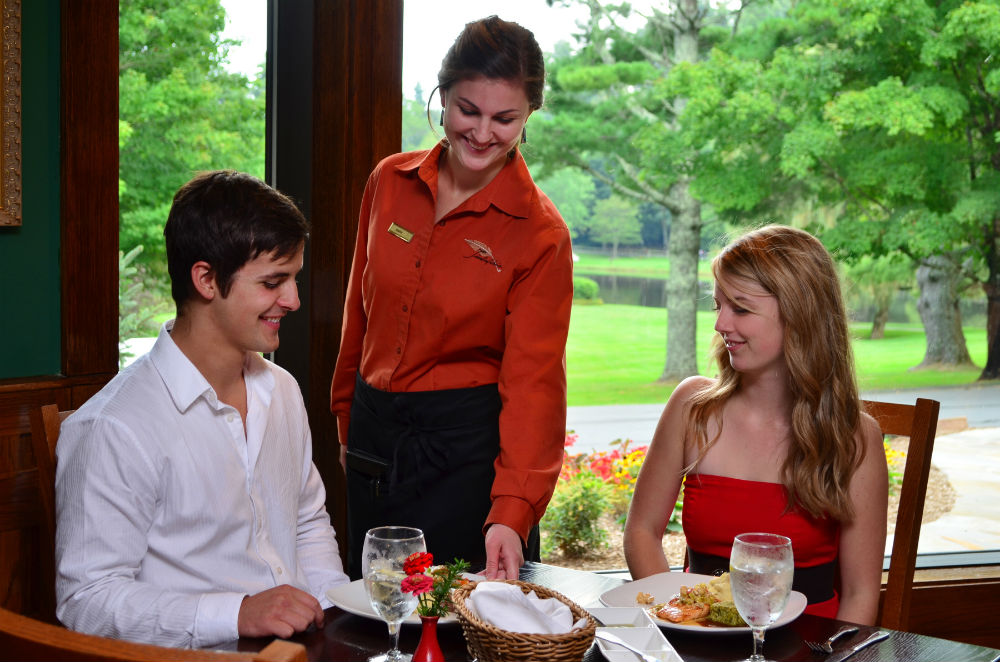 No visit to Chetola Resort at Blowing Rock is complete without a visit to our luxury restaurant! Featuring a range of gourmet dishes served in a calming atmosphere, our luxury restaurant is lauded by our visitors throughout the Charlotte, North Carolina area. Whether you stop by for breakfast, lunch, or dinner, we're confident you'll leave full, happy, and anxious to return.
In addition to our delicious dishes, our luxury restaurant also hosts fun events for our guests throughout the week. For example, Thursday is Music & Oyster Night, for which we have a contemporary/swing band come and play and we offer a special deal on our oysters. Every Saturday night, we also have a bonfire on the front lawn where you can socialize and roast marshmallows.
Our luxury restaurant is one of our resort's pinnacle features, and we highly recommend trying it out after you spend a day at the spa or out fly fishing. Our service is exceptional, and our staff will do whatever it takes to make your experience one to remember. We encourage reservations, so if you do plan on making a visit to our restaurant, please plan on making a reservation ahead of time for your party.
At Chetola Resort at Blowing Rock, we would be more than happy to answer any questions you might have about our luxury restaurant, what we serve on our menu, our hours, or anything else. Give us a call today to speak with one of our friendly representatives!