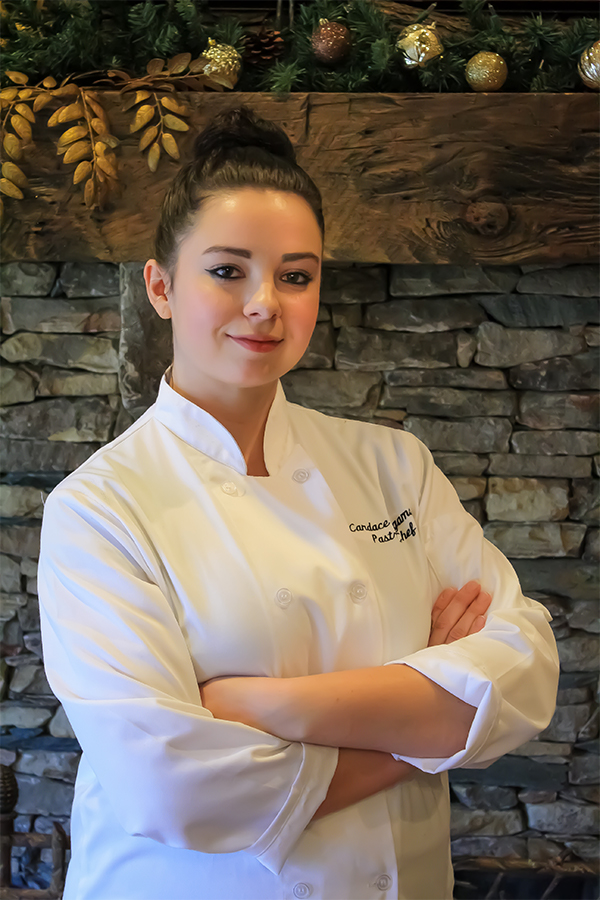 Interested in finding out more information? Call Chetola at 800-243-8653, or Click Here to email Chetola.
- Candace's Apple Cobbler with Cinnamon Swirl Biscuits -
"Capture the sweet, warm flavors of fall in this gorgeous apple cobbler! After all, is there anything better than your home smelling like freshly baked cinnamon apples? Three of my personal favorites, apples, biscuits, and cinnamon rolls come together in this unique, satisfying dessert. Enjoy!"
- Candace Hagaman, Pastry Chef | Timberlake's Restaurant
- Ingredients - 
For the biscuits:
1 cup all-purpose flour
1 tablespoon brown sugar
1 ½ teaspoons baking powder
1/8 teaspoon baking soda
¼ tsp cinnamon
¼ teaspoon salt
4 tablespoons of butter
1/3 cup milk
2 teaspoons vanilla
For the cinnamon swirl filling:
½ cup finely chopped walnuts or pecans (optional)
3 tablespoons brown sugar
¼ teaspoon cinnamon
1 tablespoon butter, melted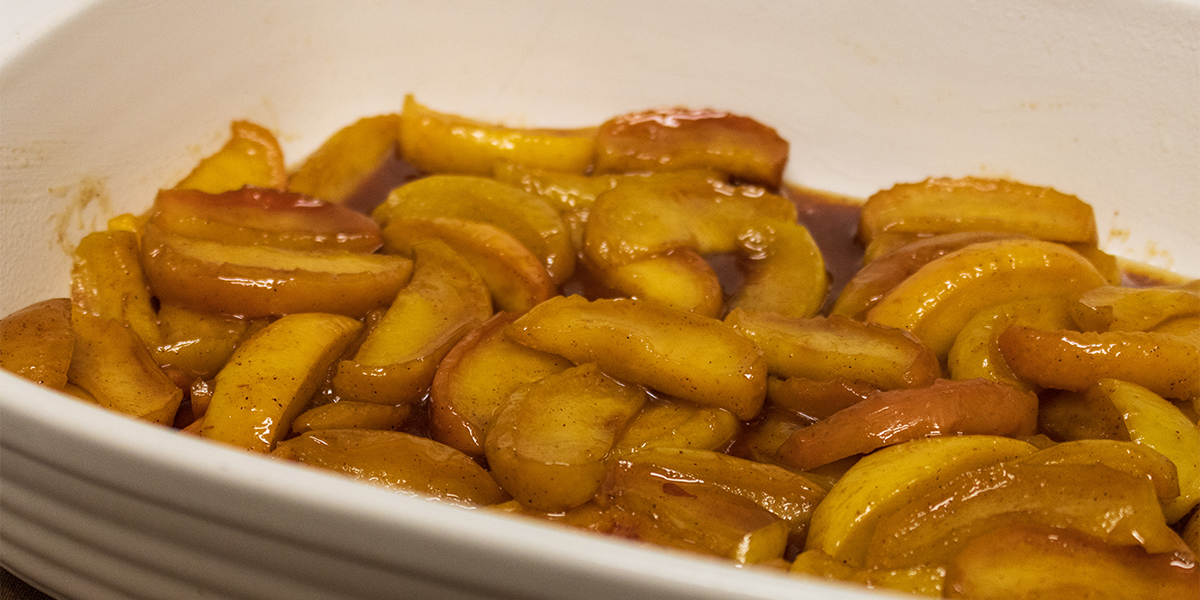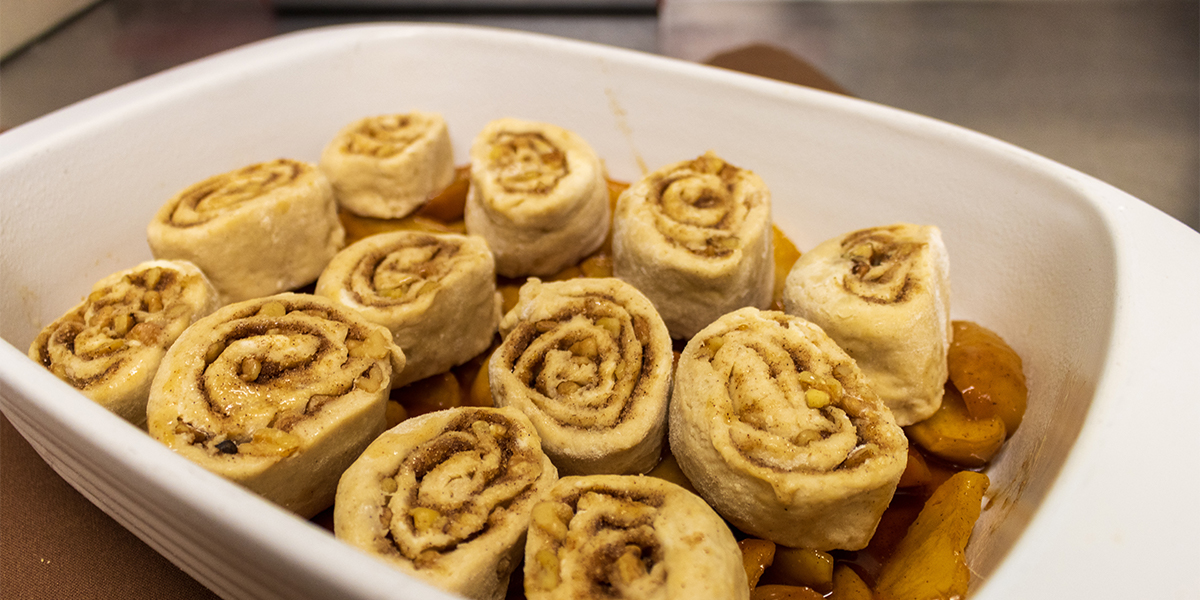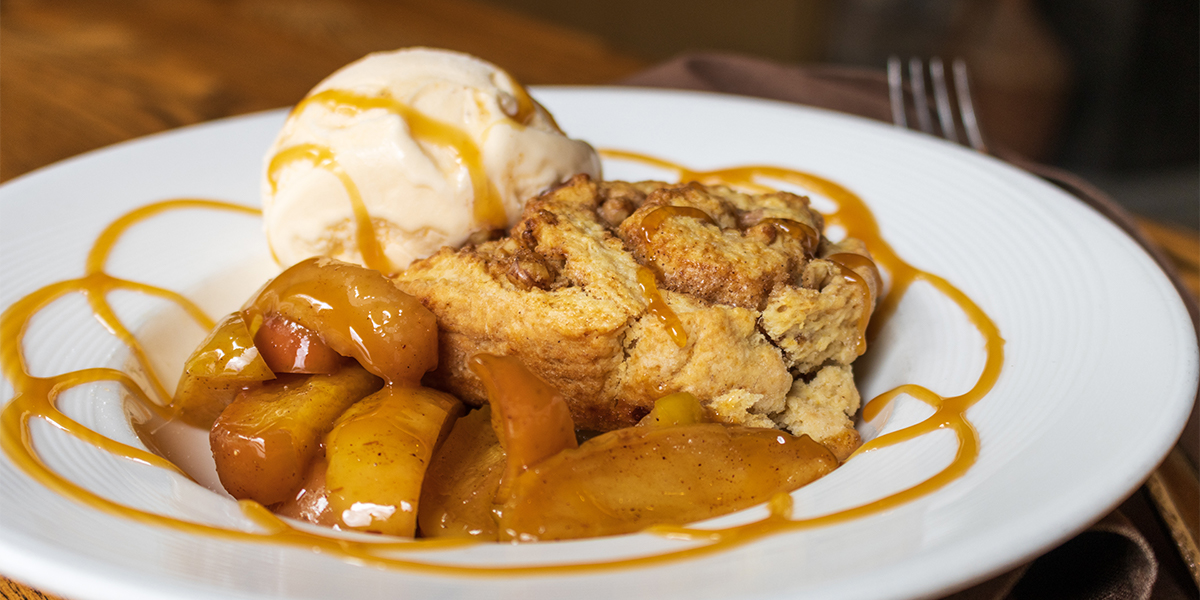 For the apples:
2/3 cups brown sugar
1 tablespoon plus 1 teaspoon cornstarch
6 cups sliced and peeled granny smith apples
¼ teaspoon cinnamon
¼ teaspoon ginger
1/8  teaspoon allspice
2/3 cups water
- Preparation - 
Preheat oven to 350 degrees Fahrenheit
For biscuits, in a medium bowl combine flour, 1 tablespoon brown sugar, baking powder, baking soda, salt, and cinnamon. Whisk until fully combined. With a pastry blender, cut in 4 tablespoons of butter into the flour mixture. It should resemble coarse crumbs. Stir together milk and vanilla. Make a well in the center of the flour mixture and add the milk and vanilla all at once. Using a rubber spatula, stir the dough together just until it forms a ball. Do not overmix.
On a lightly floured surface, knead dough gently for about 5 strokes. Roll the dough into a 12" x 16" rectangle. Combine, nuts, brown sugar, and cinnamon. Brush the dough with 1 tablespoon of butter and sprinkle with nut mixture all the way to the edges. Roll up in a spiral, starting from the short side. Pinch seam to seal. With a sharp knife, cut into six 1-inch thick slices, set aside.
For the apple filling, in a large saucepan stir together 2/3 cups brown sugar, corn starch. Add apples and water. Cook and stir until bubbly and apples are tender. Carefully pour hot filling into an ungreased 2-quart rectangular baking dish.
Arrange biscuit slices cut side down, onto the hot filling. Bake about 25 minutes at 350 degrees Fahrenheit or until biscuits are slightly golden. Serve warm, with vanilla ice cream.
Cooking not your thing? Taste this tasty treat by Pastry Chef, Candace Hagaman, herself at Timberlake's Restaurant.