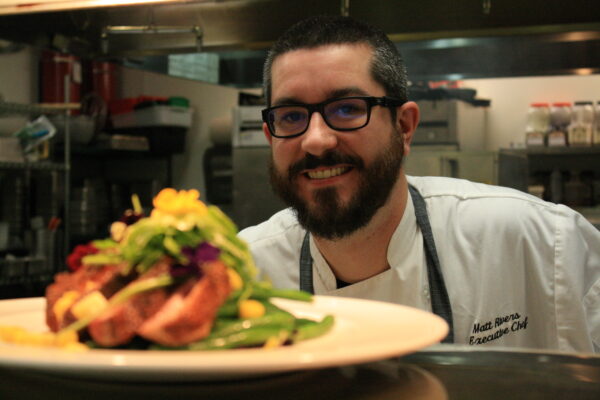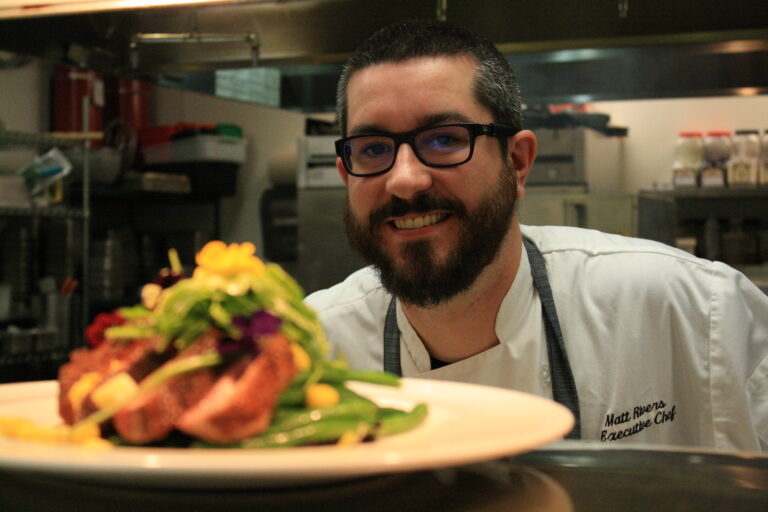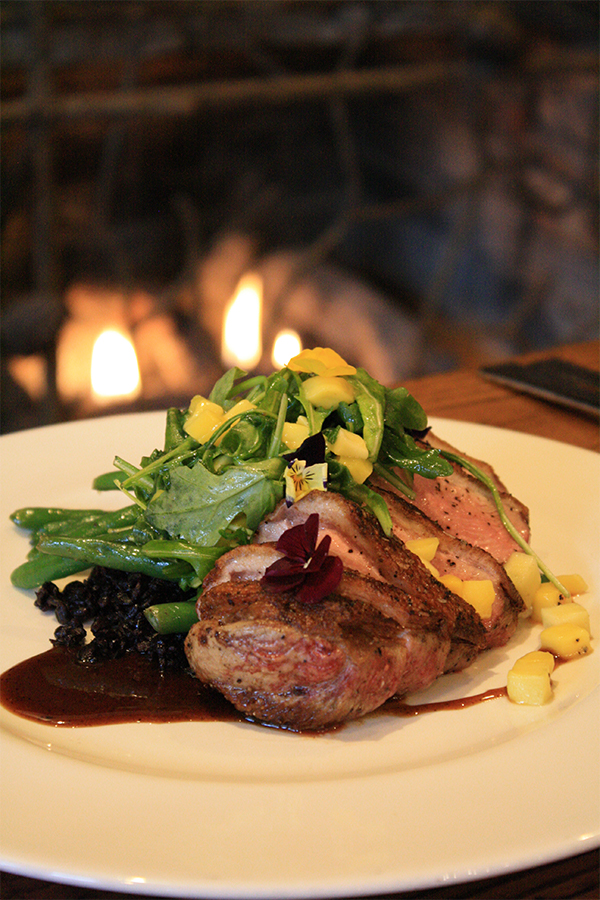 Interested in finding out more information? Call Chetola at 800-243-8653, or Click Here to email Chetola.
-Chef Matt Rivers' Seared Duck Breast-
A lot of folks seem to be intimidated by the thought of cooking duck and stick to ordering it only at restaurants. While we encourage you to try this expertly prepared dish at Timberlake's Restaurant, it is possible to achieve some amazing things in your own kitchen. Many grocers carry duck breast in their meat department and even offer a variety of cuts. We recommend the Maple Leaf Farms Boneless Duck Breast. Enjoy this dish on a cold winter evening paired with a starch or other comfort side.
-Cast Iron Seared Duck Breast- 
Preheat oven to 400 degrees. Pat duck breast dry with paper towels. With a sharp knife, lightly slice skin, 3 or 4 times but not too deep as you don't want to get to meat. This allows the fat to be released to create a crispy skin. Season both sides with kosher salt and ground black pepper. Place cast iron skillet on medium heat and place duck breast skin side down. Cook for 5 or 6 minutes until skin is golden brown. By now there should be fat in the pan being released from duck. Use this fat to spoon over flesh side of duck. Cook for another 2 minutes then baste again. Put in oven for 6 to 8 minutes for medium rare 8 to 10 minutes for medium. Remove duck from pan and let it rest on wire rack skin side up for 5 minutes. Slice duck into 4 or 5 pieces lay over hoisin sauce then top with mango arugula salad.
-Hoisin Sauce- 
1 ½ cup brown sugar
¾ cup black bean garlic paste
½  cup water
½ cup soy sauce
½ cup honey
4 tbsp. rice wine vinegar
2 tsp 5 spice powder
2 tsp tahini
1 tsp sriracha
-Mango Arugula Salad- 
2 cups diced mango
¼ white balsamic vinegar
¼ cup honey
1 tsp sriracha
Salt and pepper to taste
Mix all ingredients.
Add handful of arugula to 2 tbsp. of mango mix.
Cooking not your thing? Taste this dish by the creator, Chef Matt Rivers, himself at Timberlake's Restaurant - open nightly.