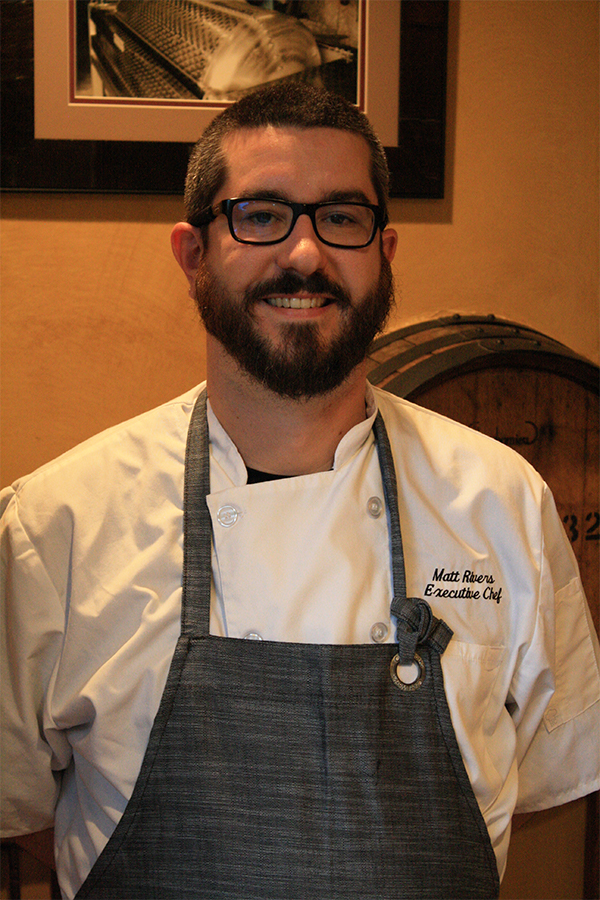 Interested in finding out more information? Call Chetola at 800-243-8653, or Click Here to email Chetola.
-Chef Matt Rivers' Easter Brisket-
"When I was growing up, money was tight and for Easter dinner we always had brisket instead of lamb. Brisket is a more affordable cut of meat that takes a little more time to prepare. This recipe is my updated version of my grandmother's recipe that my mom prepared for us every Easter. I'm delighted to share this recipe with our friends and family of Chetola. This recipe typically feeds 8 to 10 people. Happy Easter!"
- Head Chef, Matt Rivers | Timberlake's Restaurant
-Ingredients- 
4 Lbs. Beef Brisket
2 big carrots rough chopped
3 onions rough chopped
3 ribs of celery rough chopped
2 leeks cleaned and white parts chopped
10 cloves of garlic lightly smashed
4 large tomatoes rough chopped( or 2 cans of diced tomatoes)
¼ cup tomato paste
Handful of fresh thyme sprigs
2 rosemary sprigs
½ cup of black coffee
2 cups red wine
3 quarts of beef stock
Salt and Black Pepper
-Preparation- 
Preheat the oven to 325f. Pat brisket dry with paper towels then season well with salt and black pepper. Place a large pan or pot over high heat and let the pan get real hot. Add some oil to the pan and sear the brisket on both sides. You want a good hard sear where it looks almost burnt, 3 to 5 minutes on each side. Remove brisket from the pan and add onions, carrot, leeks, and celery and cook on high heat for a few minutes until the veggies start getting a little color to them. Add tomato paste cook for 3 mins while trying to get the tomato paste to caramelize. Add garlic and red wine and reduce for 5 minutes. Add diced tomato, fresh herbs, coffee and remove from heat. In a large roasting pan, place the vegetable mix on the bottom of the pan and lay brisket right on top of the veggies. Add beef stock but do not submerge the brisket. You want the top of the brisket to be just above the stock. Wrap pan in plastic wrap then tightly in foil and place in the oven. Turn the temperature down to 250 and cook for 5 to 6 hours. Remove pan from oven and uncover to let cool for 20 minutes.
Remove the brisket from the pan and set aside. Remove the herbs with tongs and discard. Now you have 2 choices. You can strain the veggies out and reduce or thicken the sauce, or you can puree the veggies right into the sauce. I prefer the latter method as you get a lot more flavor by blending the veggies. I strain the sauce after to get a nice smooth consistency. Slice the brisket and top with gravy and serve. Enjoy!
All of this can be done up to three days before and kept in the refrigerator. To reheat the brisket, simply place the pan in a 325f degree oven for about 30 mins.
Cooking not your thing? Taste this dish by Head Chef, Matt Rivers, himself at Timberlake's Restaurant.