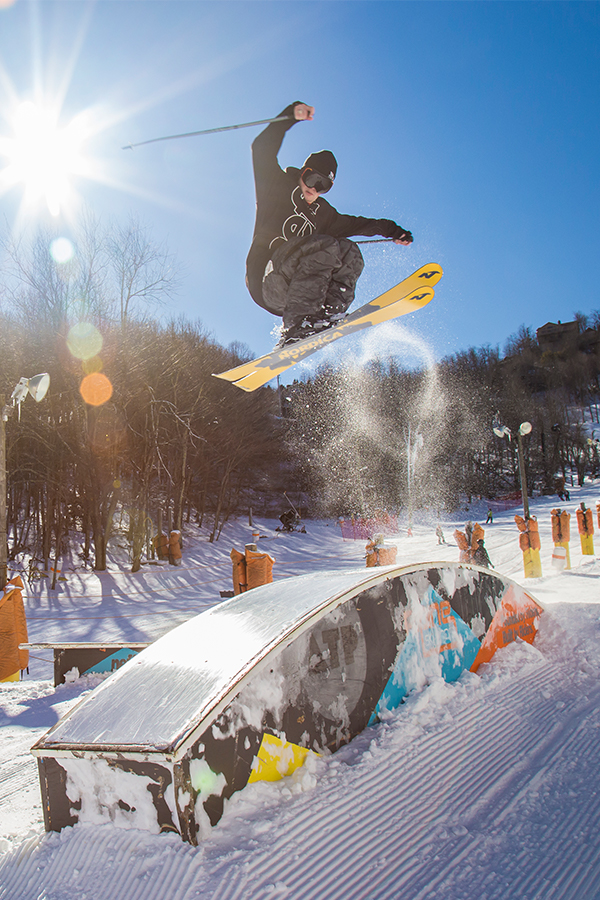 Interested in finding out more information? Call Chetola at 828-295-5500, or Click Here to email Chetola.
-The Seamless Ski Experience-
There's nothing like skiing or snowboarding on a blue bird day in the mountains of North Carolina. The rush of soaring downhill, the scent of fresh pine in the air, and the satisfaction of successfully completing a challenging run. Not to mention the Blue Ridge Mountain views that quickly allow for a new perspective.
Often, achieving this bliss means dealing with a variety of frustrations. Whether its unfortunate weather, long lines, screaming kids or stressed out parents, a day on the mountain can be exhausting, even before you get on the snow. Although seasoned skiers may see these frustrations as necessary evils, we see them as an opportunity to create a better, more memorable trip.
The Chetola team is here to take the pain out of skiing by offering you some helpful tips to make the experience a seamless one:
-Tips for New Skiers and Snowboarders-
-When to Visit-
Typical ski season: December-March
Holidays to avoid: MLK Day & Presidents' Day Weekends
Check the weather: Check reliable forecasts at Ray's Weather 
-What to Bring-
Rentals:
-The shorter the ski, the easier to maneuver
-Make sure boots are snug (and dry!)
-Poles are your friend
Clothing:
-Layers, layers, layers
-Waterproof outer shell
-One pair of performance socks
Accessories:
-Goggles or sunglasses
-Warm headgear
-Waterproof gloves & liners
-Granola bar and water
Not sure whether to ski or snowboard? Take our quiz to help you decide!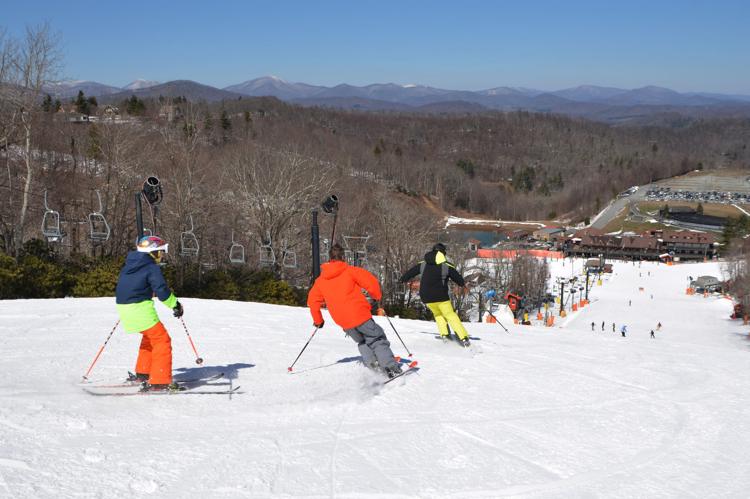 If you're a first time skier/snowboarder, we recommend paying a visit to Appalachian Ski Mtn. Their process makes ticketing, rentals, and scheduling lessons super easy which helps you get on the snow quicker. Make use of the French-Swiss Ski College and their helpful staff to get started on the right foot.
Find the best run for you and your crew:
-Families: Strudel
-First Timers: Appaltizer
-Freestyle: Appaljack
-Experienced: Hardcore
-Best all Around: Orchard Run
All runs can be found at Appalachian Ski Mtn

A day on the mountain isn't for everyone; sometimes a seamless ski experience means not skiing at all. We encourage groups to explore their individual options before signing up to do something they might not enjoy. Chetola has an onsite spa for those who would rather spend the day soaking than shredding. Take some time for yourself and join the rest of your group after their trip at our on-site après ski bonfire and s'mores at Timberlake's Restaurant. You can't go wrong!
Now that you have some ski day tips, make use of our amenities and book a stay with us!