Epic adventures await you in the Blue Ridge Mountains when you stay at Chetola Resort. While everyone's idea of adventure looks different, we know some of our visitors are looking for an adrenaline-pumping experience. And if you're looking for some adventurous bike rides, we've got you covered.
*Note: if you are new to the sport, we would recommend going with an experienced rider or someone familiar with the trails as many trails around the High Country can be considered as strenuous.
Here are a few of our favorite mountain biking spots around the area:
Rocky Knob Mountain Bike Park (Located in Boone, NC)
Rocky Knob is a 185-acre park with 10 miles of bike trails and three dedicated skills areas. There is a pump track for beginner mountain bikers to learn and improve skills, and a playground for visitors to enjoy. Hikers are also allowed to use the trails, however, they must follow signage that directs them in the opposite direction of bikers.
Kerr Scott Reservoir Trails: Warrior Creek, Dark Mountain, & Overmountain Victory Mountain Bike Trails (Located in Wilkesboro, NC)
The W. Kerr Scott Reservoir trail system has over 20 miles of single-track for mountain bikers to enjoy. The Kerr Scott Trails are known for flow (it's been called a free rollercoaster) and berms.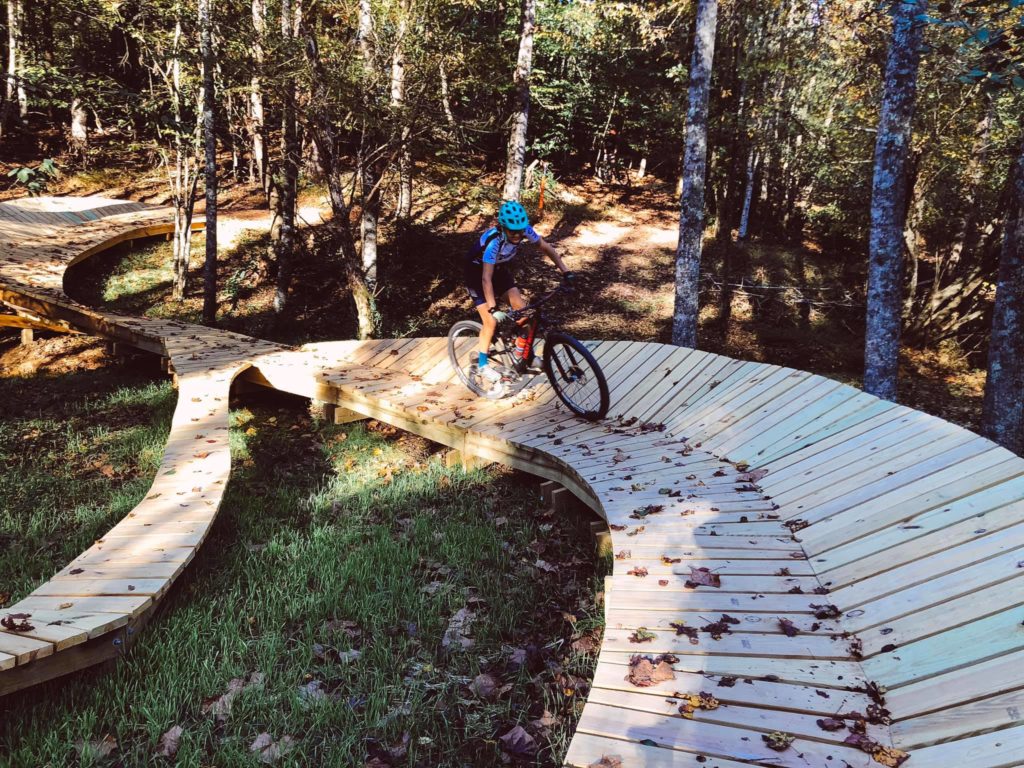 Cub Creek Park (Located in Wilkesboro, NC)
Cub Creek is a 117.52-acre park that borders downtown Wilkesboro. Visitors can enjoy 4 different mountain bike trails along with many other park amenities including water fountains, restrooms, and picnic shelters (for a mid-ride snack).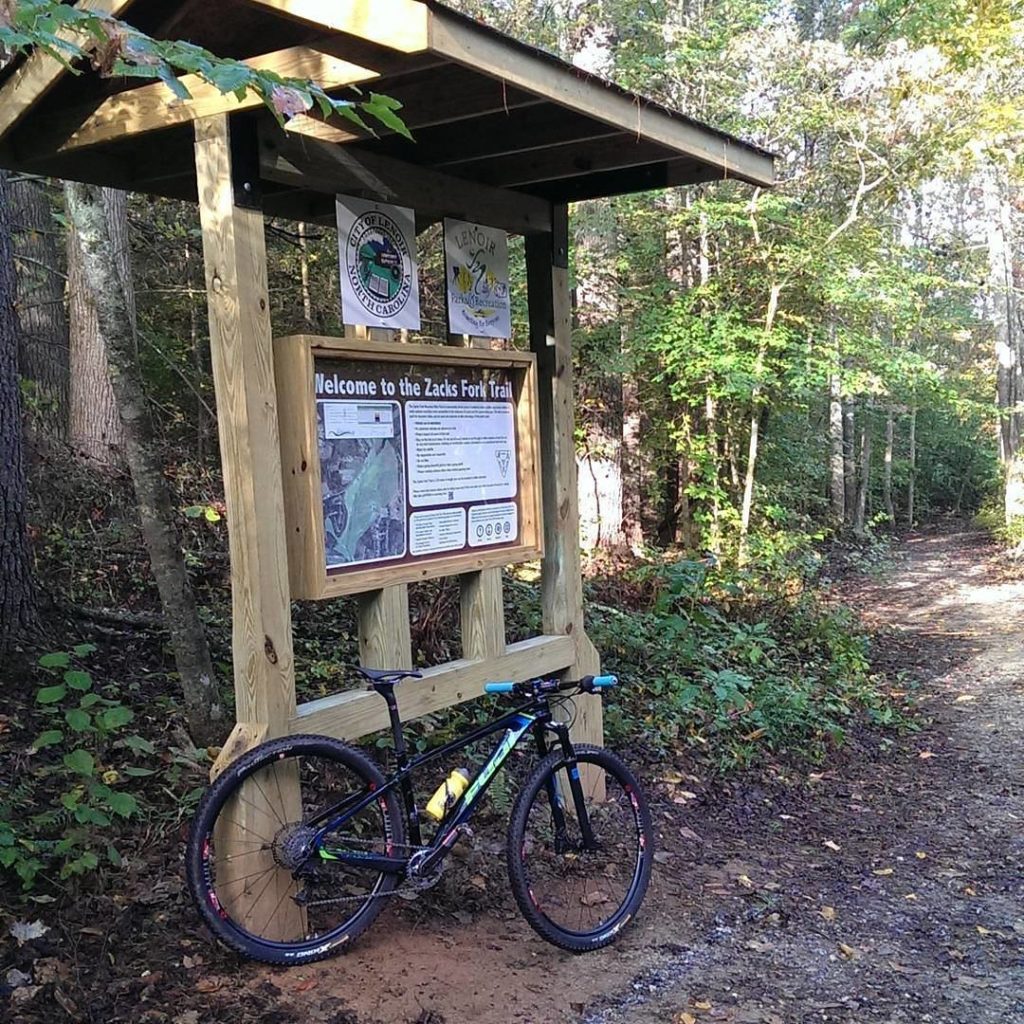 Zack's Fork Trail (Located in Lenoir, NC)
Zacks Fork Trail is a community-built, beginner-friendly, public mountain bike trail. There is currently only one trail, but expansion plans are in progress. Runners and walkers are welcome on this trail!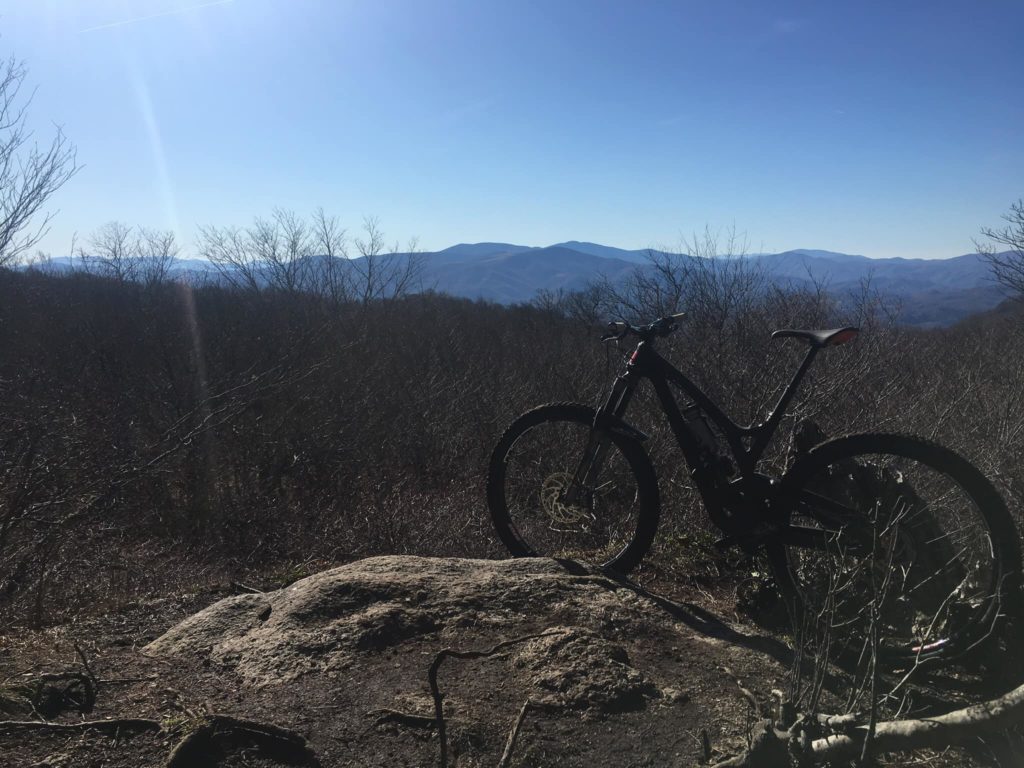 Emerald Outback (Located in Beech Mountain, NC)
The Emerald Outback trail system has nearly seven miles of gorgeous and challenging trails. The trails are mostly single-track and double-track trails, with a few grassy roads and a gravel fire road. These trails are open for mountain bikers, trail runners, and hikers.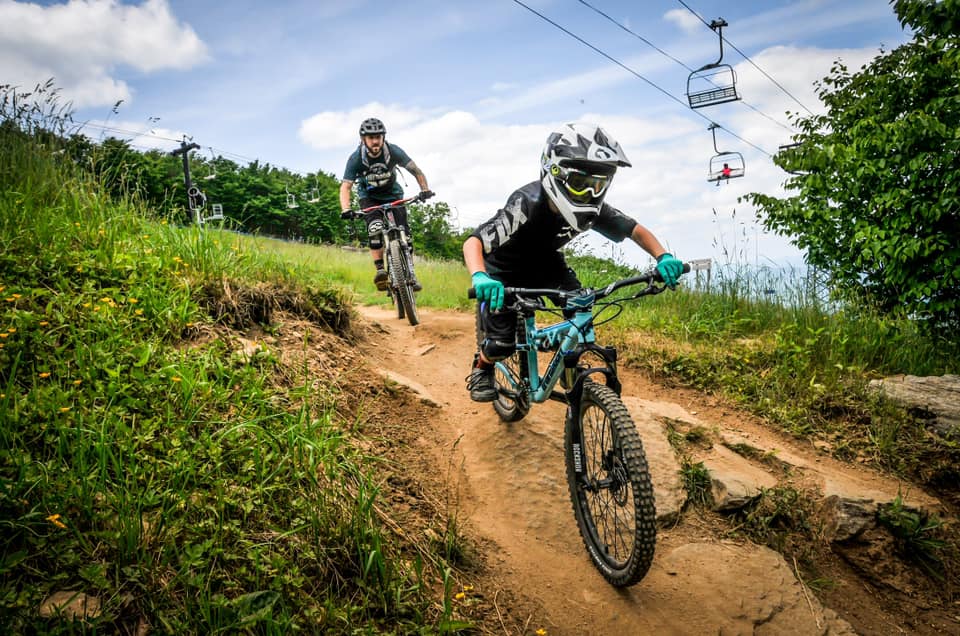 Beech Mountain & Sugar Mountain (Located in Beech Mountain & Sugar Mountain NC)
If you're an experienced downhill rider, then the trails at Beech and Sugar Mountain are your spot to adventure. The terrain offers something for every rider, from the beginner to experienced. But some of the terrain can be steep and technical, with lots of rocks and obstacles. The Beech and Sugar Mountain Bike Parks require lift tickets to enter the trail systems.
If you're looking for a little bit of a calmer ride, here are a few rides we'd recommend: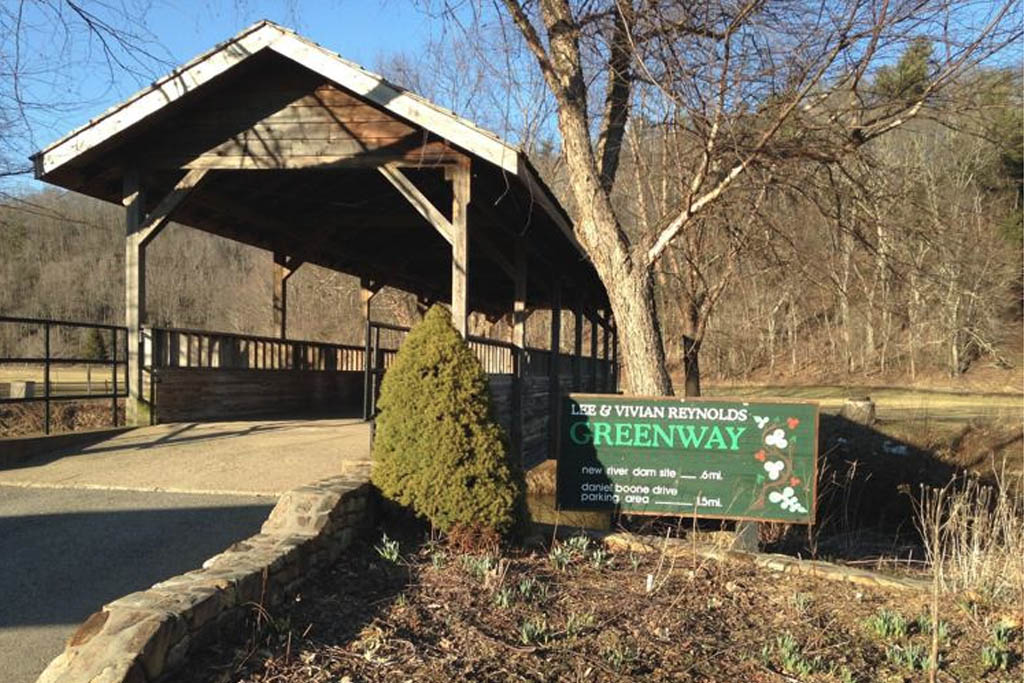 Boone Greenway (Located in Boone, NC)
The Boone Greenway is a fully accessible trail for all types of adventurers including, cyclists, walkers, runners, wheelchairs, strollers, and hikers. Whether you're looking for gravel or pavement, the Boone Greenway offers a fun (and flat) biking experience for riders.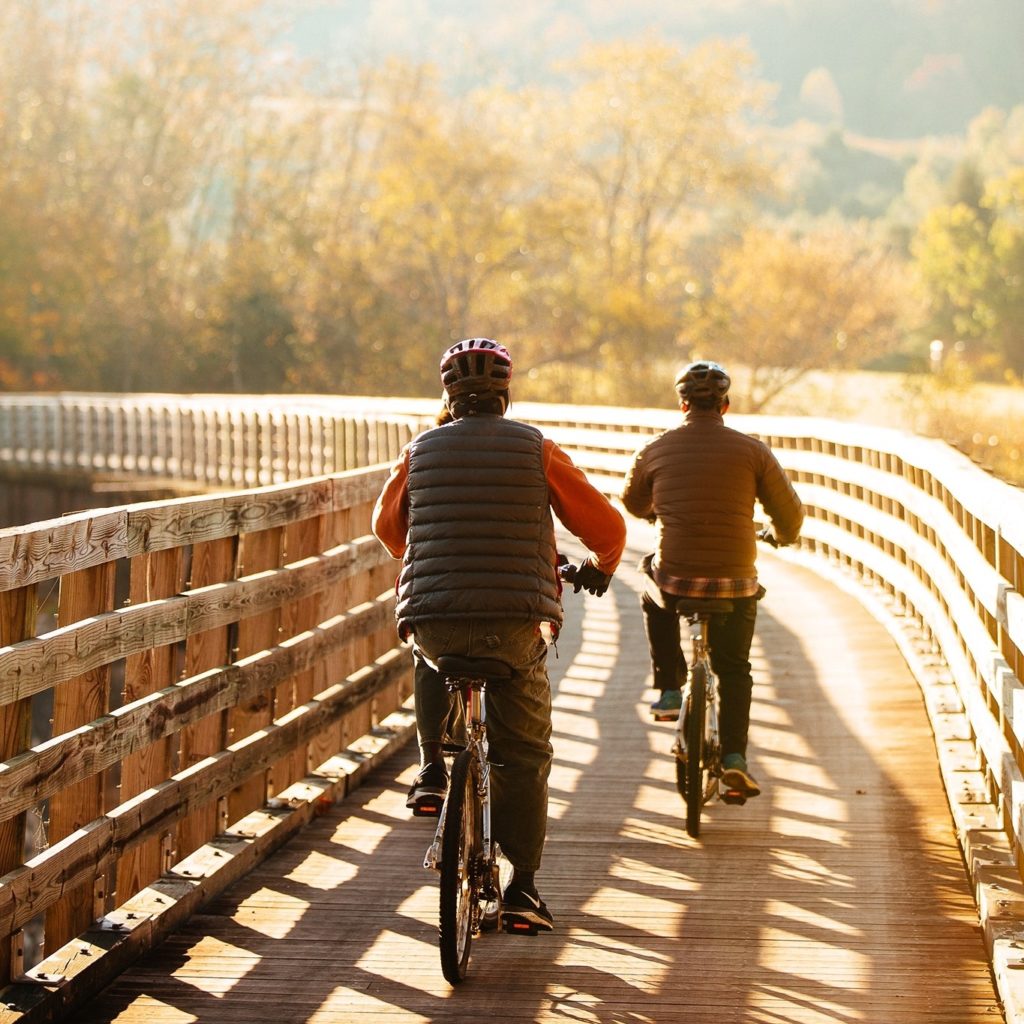 Virginia Creeper Trail (Located in Damascus / Abingdon, Virginia)
The perfect day adventure for kids and families is the Virginia Creeper Trail. Located only about an hour from Blowing Rock, the Virginia Creeper Trail is a multi-use trail with opportunities to bike, walk, run, fish, horseback ride, people watch, cross country ski, and geocache.
Whatever trail you choose to ride, we hope you have fun out there! And remember to wear your helmet and all other appropriate safety gear!
And after a day of epic riding…
Relax your muscles at the Spa at Chetola Resort or with a delicious meal at Timberlake's Restaurant with dessert (you've earned it!).
For more information on trails and trail status visit https://ridenwnctrails.com/
And if you're in need of a tune-up or have specific bike questions visit our friends over at Rhoddie Bicycle Outfitters (just a short ride or walk from Chetola) for any of your bicycle needs during your visit to Blowing Rock!