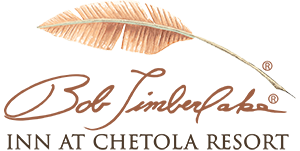 The Bob Timberlake Inn at Chetola Resort is an elegant, unique Bed and Breakfast located in Chetola's Manor House Estate Home. You will be cared for by our personal innkeeper who services the inn's select eight rooms. With a personal pantry, wine and cheese social and fresh-baked chocolate chip cookies nightly, complimentary breakfast, private parlor, library, and exclusive entry, no detail has been left untouched.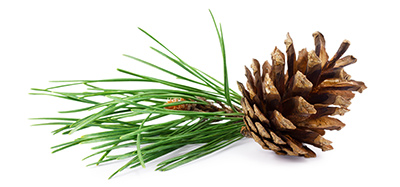 The main features, of course, are the Bob Timberlake furniture, artwork, accessories and mementos Bob has personally selected to adorn the Inn. Each of the eight rooms is distinctly unique, designed to reflect the time period of the 1920s to the 1940s, bathed in color schemes of rich golds earth tones and eclectic selection of Bob's hardwood Arts & Crafts and Mission furnishings. The rich tapestries and upholstery fabrics are elegant yet cozy, with  the window and bedding ensembles, architectural treatments, custom moldings and decorative period lighting all reflective of Chetola's Golden Age, when Luther Snyder owned the estate. The Inn truly is a blend of historic elegance and modern day Bob Timberlake style.

Bob Timberlake is an internationally known Realist artist and designer, famous for his realistic depictions of simple living in his native North Carolina. Timberlake is also known for his line of best-selling home furnishings that have revolutionized the furniture industry with their genuine, hand-crafted character and their casual, but elegant style. Bob Timberlake accessories, rugs, lamps, clocks, wall décor and even garage doors, millwork and home plans complete the total home offering of the brand. These varied endeavors over the years have proven Timberlake's incredibly distinctive creative ability.
Chetola is a magnificent resort surrounded by the majestic Blue Ridge Mountains. When Bob Timberlake and Kent Tarbutton, the owner of Chetola Resort, joined forces to create a unique Mountain Inn, the results could only be spectacular - a work of art surrounded by natural beauty. The mountains have always been a haven for Timberlake and his second home at Chetola, where he has been inspired to create some of his original works of art.
An artist's soul and an intensely creative spirit have led Bob Timberlake into many ventures over the years. He began his professional art career over thirty years ago at the urging of well-known artist Andrew Wythe. Timberlake has held art exhibitions all over the United States at venues like Hammer Galleries in New York City, the Corcoran Gallery in Washington, D.C. and the Frye Museum in Seattle, Washington. Known for his realistic treatment of everyday beauty such as snowy fields, a bucket of summer cherries or a pitcher full of colorful flowers, Timberlake captures the simple, gorgeous moments that give life its richness. Over the years, Bob Timberlake's work has been featured in scores of magazines and newspapers and three hardcover art books.
Not content to confine his creative talent to just one medium, Timberlake launched The World of Bob Timberlake® Collection of furniture that revolutionized the home furnishings industry with its casual elegance and heirloom quality. Bob Timberlake branded accessories, rugs, home textiles and home building products were developed to complement the furniture and meet overwhelming consumer demand. Timberlake's success as an artist, a designer and a businessman has come, of course, from his talent and creativity. His success has its roots, however, in his genuine, warm character, his love for people of all kinds and the sincere joy he takes in creating things of extraordinary beauty
"We couldn't imagine a more natural partnership. Chetola blends so well into the natural beauty surrounding it. There is such a strong heritage of craftsmanship in the North Carolina Mountains and my collection has always drawn its inspiration from the craftsmen, potters and artisans native to North Carolina. We are excited to offer the grand history of Chetola paired with the classic style of my collection to the public. I can't imagine a more natural combination or a more relaxing retreat."


The Rooms
Each room in the Bob Timberlake Inn is named for a prominent individual who was part of the historic fabric of the resort and town, from private owners to families who were caretakers through three generations. All inn rooms feature either a king or queen bed, flat screen television, fireplace, whirlpool tub, in-room safe and robes. Most rooms have a view of Chetola Lake.

J. Luther Snyder, Room 1
Known as the "Coca-Cola King of the Carolinas", Luther Snyder was famous and well-loved for his lavish parties and celebrations. The Snyder family, Chetola's most celebrated owners, retained the estate from 1926 to 1972. Featuring King Bed, Balcony overlooking Chetola Lake, Two Person Whirlpool Tub, Gas Fireplace, In-Room Safe, Flat Screen Television, Lakefront View

Ben Church, Room 2
Ben Church and his family served as caretakers of Chetola Estate for more than three generations -- from the late 19th Century through Luther Snyder's ownership of Chetola. Featuring Queen Bed, Two Person Whirlpool Tub, Gas Fireplace, In-Room Safe, Flat Screen Television, Lakefront View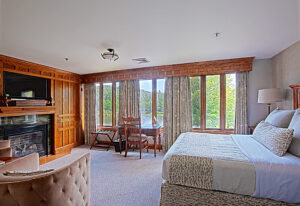 Lot Estes, Room 3
Lot Estes was the original owner of Chetola Estate from 1846 to 1892. During his ownership, the Estate House was used as a family home and later as a boarding house. The resort was referred to as "Silverlake." Featuring Queen Bed, Two Person Whirlpool Tub, Gas Fireplace, In-Room Safe, Flat Screen Television, Lakefront View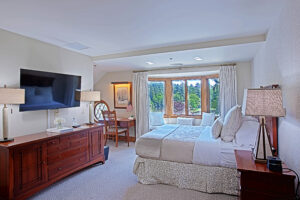 Walter Alexander, Room 4
Owner of Chetola Estate from 1923 to 1926, Alexander was said to have renamed the estate "Had-er-way" because it was his wife who persuaded him to purchase the property. When Alexander died unexpectedly in 1925, his wife put the estate up for sale because she couldn't bear to live in the huge villa alone. Featuring Queen Bed, Two Person Whirlpool Tub, Gas Fireplace, In-Room Safe, Flat Screen Television, Lakefront View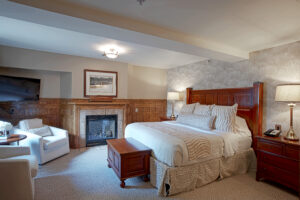 Moses Cone, Room 5
An influential textile manufacturer known as the "Denim King", Moses Cone built a beautiful mansion - "Flat Top Manor" - next door to Chetola in what is now known as Moses Cone Memorial Park. This beautiful home and surrounding land were donated to the National Park Service. Moses Cone: 1857-1908. The Moses Cone Estate Room is handicapped accessible, King Bed, One Person Whirlpool Tub, Gas Fireplace, In-Room Safe, Flat Screen Television, No View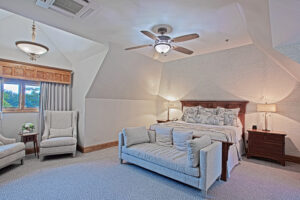 Hugh Morton, Room 6
Hugh Morton, who passed away in 2006, owned Grandfather Mountain. His family continues to carry on his environmental efforts. Morton was well known for his conservation efforts, public service, and exceptional photography and journalistic contributions. Featuring King Bed, Two Person Whirlpool Tub, Gas Fireplace, In-Room Safe, Flat Screen Television, Lakefront View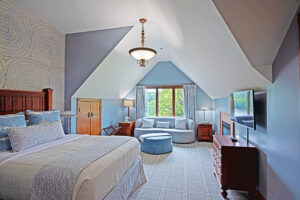 William Stringfellow, Room 7
Owner of the property from 1892 to 1919, Stringfellow actually named the estate "Chetola", although the spelling of the name differed throughout the years from "Cheetola" to "Chatola". Stringfellow bought Chetola because his wife believed the mountain retreat would improve his failing health. Indeed the word "chetola" means "Haven of Rest" in Cherokee. Queen Bed, Two Person Whirlpool Tub, Gas Fireplace, In-Room Safe, Flat Screen Television, Lakefront View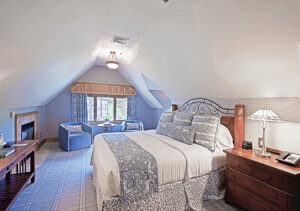 Rachael Renar, Room 8
Rachael Renar and her son Kent Tarbutton have owned Chetola Estate since purchasing the property in 1997. The family has shown a great deal of dedication in their efforts to retain the historical charm that has existed since the resort's beginnings. The driving force behind the creation of the Bob Timberlake Inn, this family has paid scrupulous attention to assuring the historic preservation of this great estate well into the future. Featuring King Bed, Two Person Whirlpool Tub, Gas Fireplace, In-Room Safe, Flat Screen Television, Partial Lakeview

Amenities
Daily Breakfast
Guests enjoy daily breakfast in the privacy of their own room or Timberlake's Restaurant (located on the main level of the Inn).
Guest Pantry
Guests can visit the Inn's Pantry at their convenience. The Pantry is well stocked with snacks such as Ben & Jerry's Ice Cream, assorted beverages, coffees, teas, hot chocolate, and more.
The Library
The inspiration for our handsome 3rd Floor Library was the smoking room of yesteryear when folks would gather round with an after-dinner brandy and a cigar. Although the entire Bob Timberlake Inn is a smoke-free building, one will relive that atmosphere that was popular so many years ago. The Library, with its roaring fireplace, large leather couches, and recliners, is the perfect spot to enjoy the nightly wine tastings with new friends. Or, snuggle up with a great variety of reading selections ...from vintage Life magazines to well-known classic original novels.
Guest Privileges & Amenities
All guests enjoy a complimentary Afternoon Social complete with a selection of white and red wines, a variety of fine cheese, crackers, and seasonal fruits. All guests are provided with nightly turn-down service, which includes freshly baked cookies.
Guests may enjoy the use of all facilities at the resort including the Chetola Club offering an indoor pool, Jacuzzi, sauna, fitness center, and workout classroom, along with tennis, pickleball, boating (seasonal) on Chetola's private lake, Orvis® endorsed fly fishing guides, guided hiking and more. The Spa at Chetola offers manicures and pedicures, massage therapy, facials, and body treatments. The Health and Wellness programs offer a wide variety of fitness classes and programs. Please visit the Highlands Sports and Recreation Center for a complete list of activities.
Holiday Dates:
MINIMUM STAYS are required for some weekends, holidays, and special events. SEASONAL SURCHARGES are required for some weekends (July, August, October), holidays and special events. Rates are for rooms with one or two occupants.
---
Inn Policies:
CHECK-IN TIME IS 3:00PM ; CHECK-OUT TIME IS 11:00AM . NO PETS ARE PERMITTED IN THE BOB TIMBERLAKE INN. A PHOTO ID AND A VALID CREDIT CARD WITH AN AVAILABLE LINE OF CREDIT FOR THE TOTAL AMOUNT OF THE STAY IS REQUIRED TO CHECK IN. ALL ROOMS IN THE BOB TIMBERLAKE INN ARE NON-SMOKING. INN GUESTS MUST BE 21 YEARS OF AGE OR OLDER.
Ask about our new touchless check-in option when reserving your room.
Advance reservations are recommended. Major credit cards are accepted for guaranteeing reservations. Prices above do not include state tax or occupancy tax. Payment made with cash, Mastercard, Visa, Discover Card, Traveler's Checks, or personal check (with proper identification and a major credit card.) Debit cards are accepted but not recommended. A Photo ID and a valid credit card is required at Check-In. Seven-day advance cancellation notice is required for a refund. Requests for date changes will be subject to availability. Rates are subject to change without notice. Services and amenities do not apply to group bookings.
---
Special Offers, Adventures, and Noteworthy Events