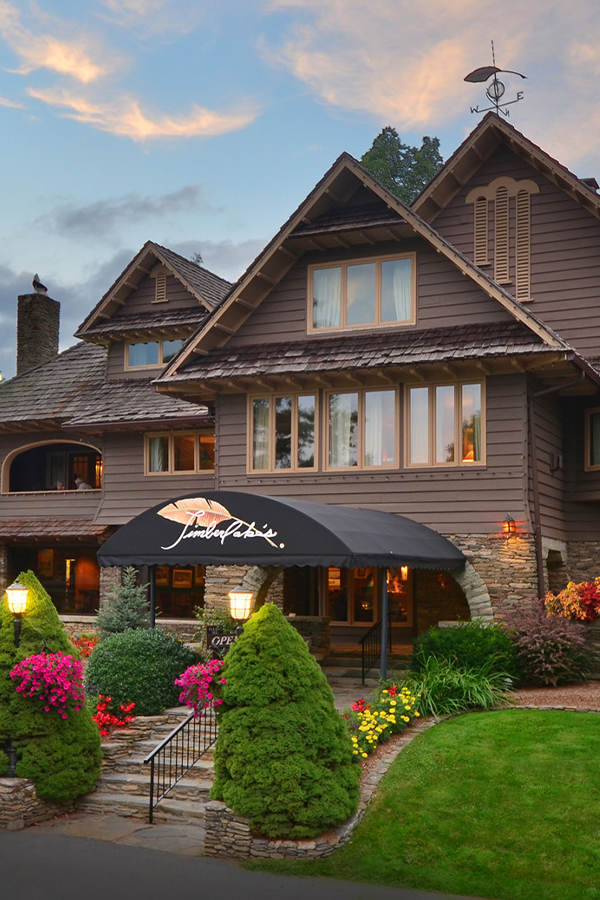 Interested in finding out more information? Call Chetola at 800-243-8653, or Click Here to email Chetola.
- Top 5 Timberlake's Cocktails -
Nothing pairs better with summertime than a deliciously crafted cocktail. Our bartenders have compiled a list of their top five favorite drinks sure to please the cocktail connoisseur. Whether you're sipping from our lake-front patio or your own front porch, we invite you to treat yourself with a classic from Timberlake's Restaurant. Cheers!
Watch as Timberlake's Bartender, Vincent, crafts one of our new summertime cocktails.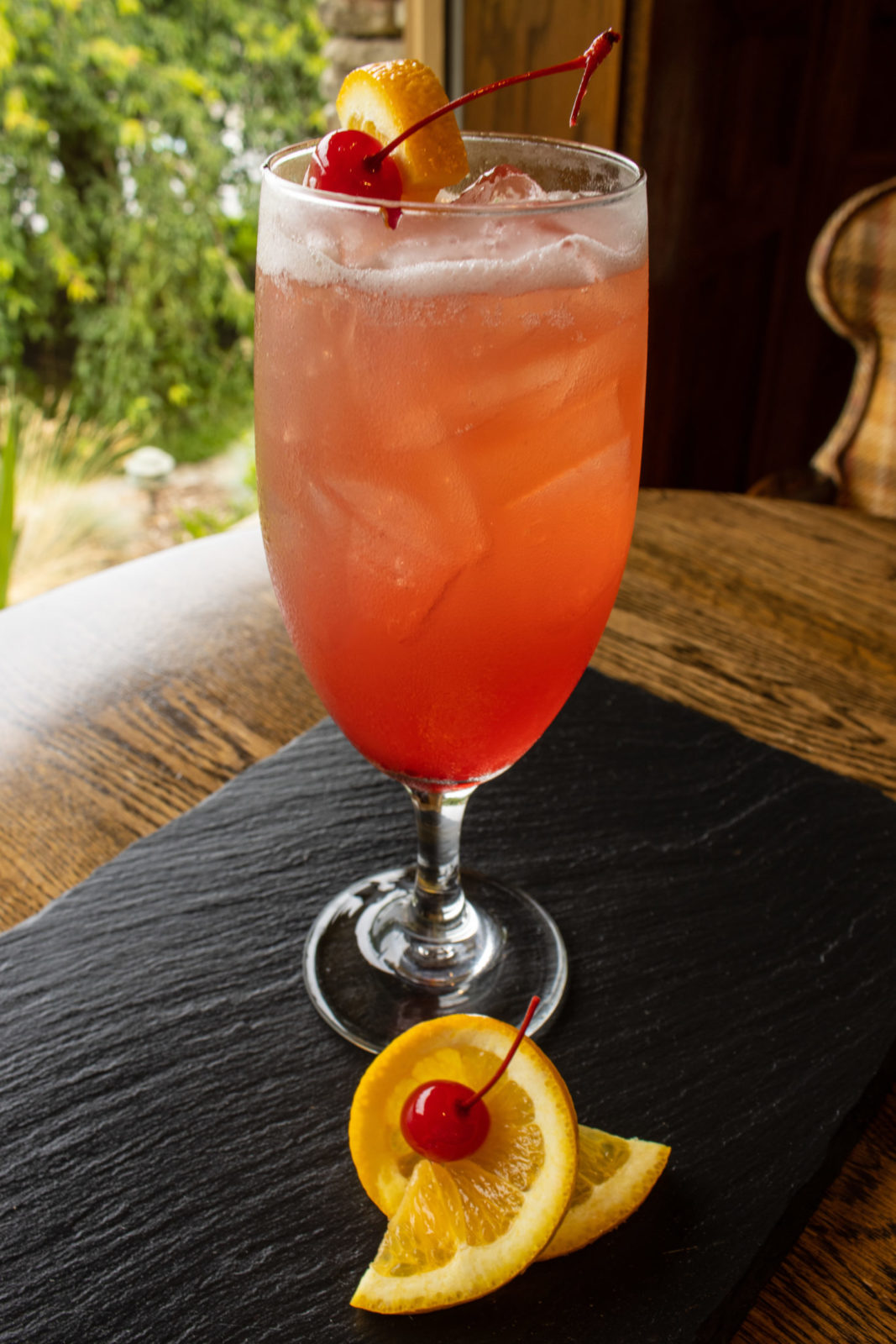 Blue Ridge Breeze
Ingredients:
.5oz Tiny Cat Vodka
.5oz Peach Schnapps
.5oz Coconut Rum
Top with equal amounts of cranberry and pineapple juice
Add a splash of Grenadine
Served in a Collins glass with an orange slice and cherry
This drink is the definition of a vacation cocktail, truly a tropical escape in a glass. This fruit-forward beverage uses local North Carolina based Tiny Cat vodka, fragrant peach liqueur, and fruit juices to create an easy-sipping summertime treat. We recommend shaking all ingredients in a cocktail shaker before pouring over ice. Enjoy!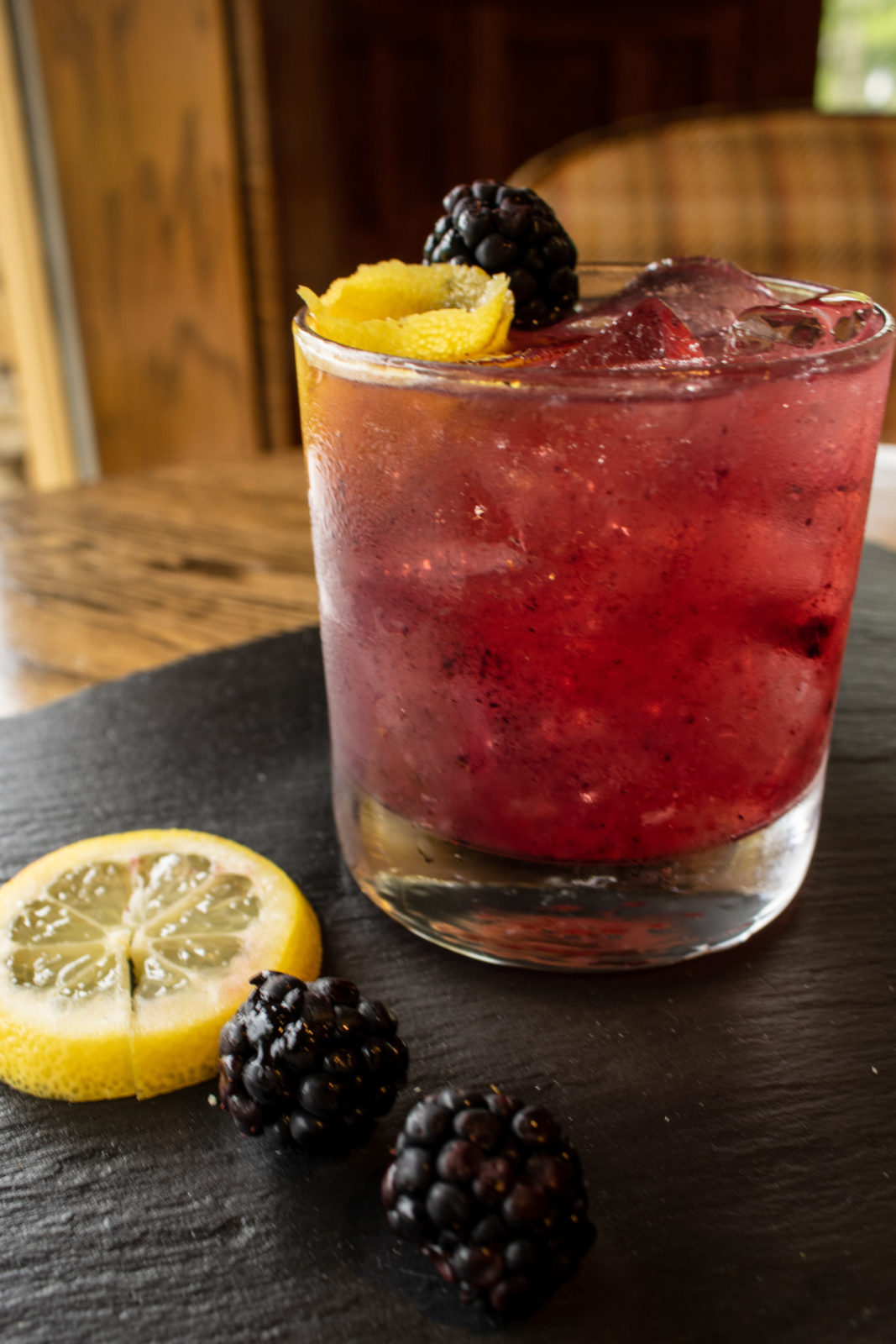 Blowing Rock Bramble
Ingredients:
1.5oz Tito's vodka
.5oz Chambord
Juice from a half lemon
Muddled fresh blackberries
.25oz simple syrup
Served in a Highball glass with blackberries and a lemon twist
Enjoy our twist on this classic English cocktail. Traditionally, bramble cocktails are made with gin but we've opted for vodka because who doesn't love Tito's?!  We love this cocktail because of its simplicity and fresh taste. We recommend using extra ripe blackberries in this recipe for a deeper flavor profile.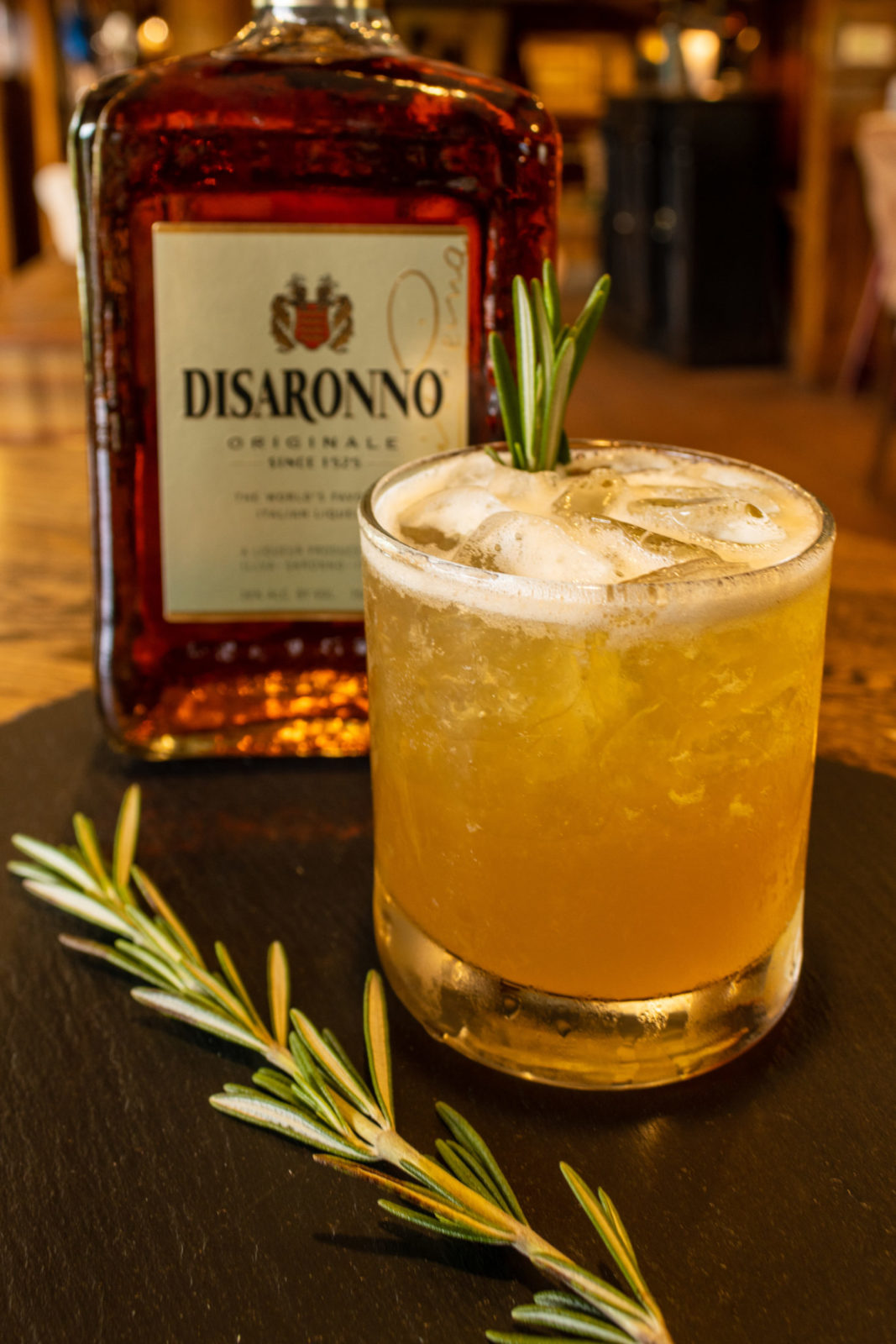 Headwaters Sour
Ingredients:
1.5oz Disaronno
.5oz Maker's Mark
.25oz Rosemary mint simple syrup
.5oz Egg whites
Topped with housemade sour mix
Served in a Highball glass garnished with a rosemary sprig
Tangy. Rich. Nutty. Frothy. This cocktail requires five high-quality ingredients and they all come together beautifully to create our version of a classic sour. Our bartenders make their sour mix by hand and we recommend you do the same! The recipe consists of equal parts of lemon juice, lime juice, and simple syrup. For a vegan version of this cocktail- try whipped chickpea juice instead of egg whites.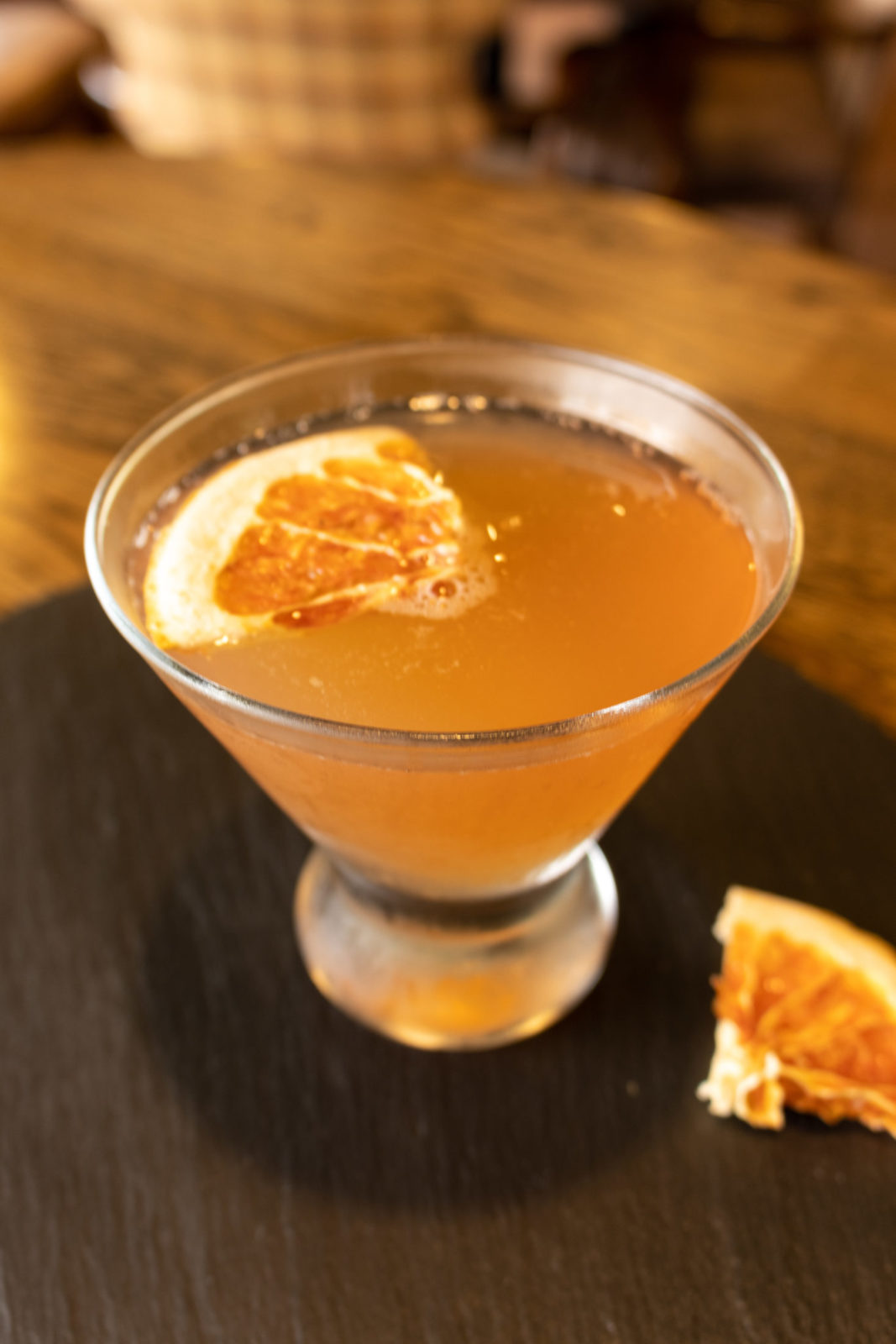 Brown Derby
Ingredients:
2oz Makers Mark
1oz Ruby Red Grapefruit Vodka
.75oz Honey simple syrup
Served "up" in a martini glass and garnished with dehydrated grapefruit
If you're into brunch cocktails, the Brown Derby is perfect! The tart grapefruit flavors in this cocktail are sure to wake up your palate while the softer honey and bourbon notes soften the overall taste. The honey simple syrup in this drink can be made by mixing equal parts honey and hot water. We recommend shaking this cocktail with lots of ice before straining into a chilled martini glass.
20th Century
Ingredients:
1.5oz Sutler's Gin
.75oz Lillet Blanc
.75oz Creme de Cassis
Half of a lemon's juice
Served "up" in a martini glass with a lemon twist
This classic gin cocktail is sure to bring you a glimpse of what pre-prohibition era Chetola may have felt like. Our bartenders have placed their twist on this cocktail by using Creme de Cassis, a black currant liqueur. This cocktail is perfect as a before-dinner aperitif to stimulate your appetite. We recommend shaking all ingredients with lots of ice and straining over a chilled martini glass.