A group of individuals were asked to describe 2020 in one word. Here are the top family-friendly answers: unprecedented, unpredictable, extreme, abnormal, exhausting, chaotic, and relentless. Now that 2020 is technically behind us, it is a new year, and we truly believe that everyone, literally everyone deserves to get away. Vacations and getaways have always been a great way to spark rejuvenation, recharging, and renewal. For many couples, there have been physical, financial, and emotional challenges this past year, which can certainly challenge one's relationship.
In the past, to help relight that spark, many of us have looked for new experiences, new adventures, or something extraordinary. For 2021, many couples are content to explore tried and true experiences in a safe environment. Since everyone's idea of a getaway might be slightly different, we encourage you (and that special someone) to create your own getaway style. Do you want to climb to the top of Grandfather Mountain, or sit in the spa with a glass of champagne? Or, are you looking for a little bit of both? Maybe some downhill skiing at App Ski Mountain in the morning, with massages at Chetola Resort & Spa in the afternoon. For couples looking for a little bit of everything, we recommend a morning of skiing, followed by a few hours of clay shooting at Chetola Sporting Reserve, and then enjoying some room service at Chetola Lodge, while you stream your favorite shows in a suite overlooking a mountain lake.
Since many of us are juggling schedules, family, and work-related responsibilities, we may not be able to plan for a weekend escape until the last minute. Then, we check the weather and it looks, well unpredictable. The good news is that regardless of the weather, Blowing Rock has a little bit of everything to help make sure you still get that time away. And, that time away is so important! Here is a quick guide to help you get the most of your getaway whether the weather is good or not:
If the weather forecast is: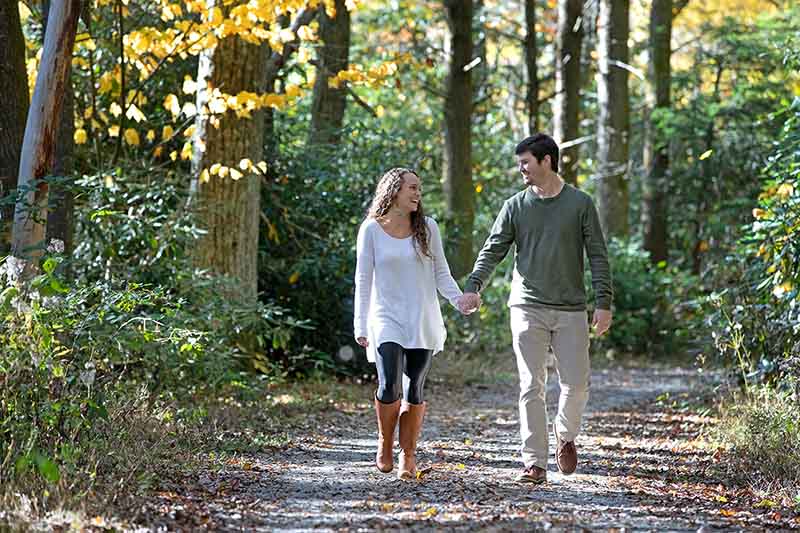 Sunny
- walking around Chetola Lake
- shopping downtown Blowing Rock or at Tanger Outlets
- hiking in Moses Cone or at Grandfather Mountain
- skiing at App Ski Mountain (or Beech & Sugar Resorts)
- driving the Blue Ridge Parkway
- shooting clays at Chetola Sporting Reserve
- fly fishing one of the many area rivers for mountain trout with Chetola Resort's Orvis® Endorsed Guides
- taking in the winter views at The Blowing Rock.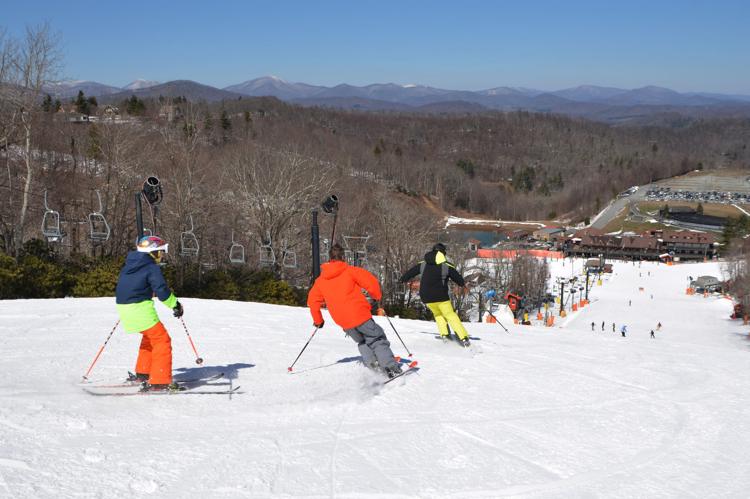 Snowy

- skiing at either App Ski Mountain, Beech Mountain, or Sugar Mountain
- tubing at Hawks Nest
- cross country skiing at Roan Mountain, around Bass Lake in Moses Cone, or at Elk Knob State Park
- ice skating at App Ski Mountain
Want to stay inside?
- spa day at Chetola Spa
- explore Linville Caverns
- stroll around Blowing Rock Art & History Museum
- go shopping

Cold, windy, rainy, or anything less desirable
For this, we suggest staying inside your Bob Timberlake Inn suite in front of the fire and enjoying breakfast served in your room (included in your stay), then enjoying a day at the Chetola Spa, followed by an afternoon treat at Camp Coffee in downtown Blowing Rock & a stroll around the Blowing Rock Art & History Museum's latest exhibit. Finish the day with one of Chef Matt Rivers' delectable specials at Timberlake's Restaurant. For those looking for some adventure, hike Moses Cone, as many trails are in the woods and provide some relief from wind and weather. Or, head down to Chetola Sporting Reserve, as the 5-stand is covered, heated, and the clubhouse is the perfect place to warm up after busting some clays!
While all of these activities contribute to the much-needed disconnection from life's stresses, the most important piece is that you do something you both enjoy. We recommend turning off your email, your text messages, and anything else that may distract you from enjoying the simple things that have always made a getaway special- time together.
Chetola Resort in Blowing Rock makes for the perfect peaceful escape for couples looking to disconnect from their busy lives, and gain a closer connection to the natural world while enjoying cozy mountain lodging, upscale comfort food, awe-inspiring activities by day, and relaxing hospitality at night. We invite you to join us in the beautiful Blue Ridge Mountains of North Carolina!