The views along the Blue Ridge Parkway are always spectacular, however, there is something about how the blue hues pop in the winter that makes the season a special time to enjoy an adventure along the Parkway. In between winter and spring when it's warm enough for the parkway to be open, but cold enough that plants aren't blooming yet, there's no better time to enjoy the Blue Ridge Mountains.
To enhance your drive along the Blue Ridge Parkway (during your stay), we've put together a list of of our favorite spots, all just a few miles from the resort: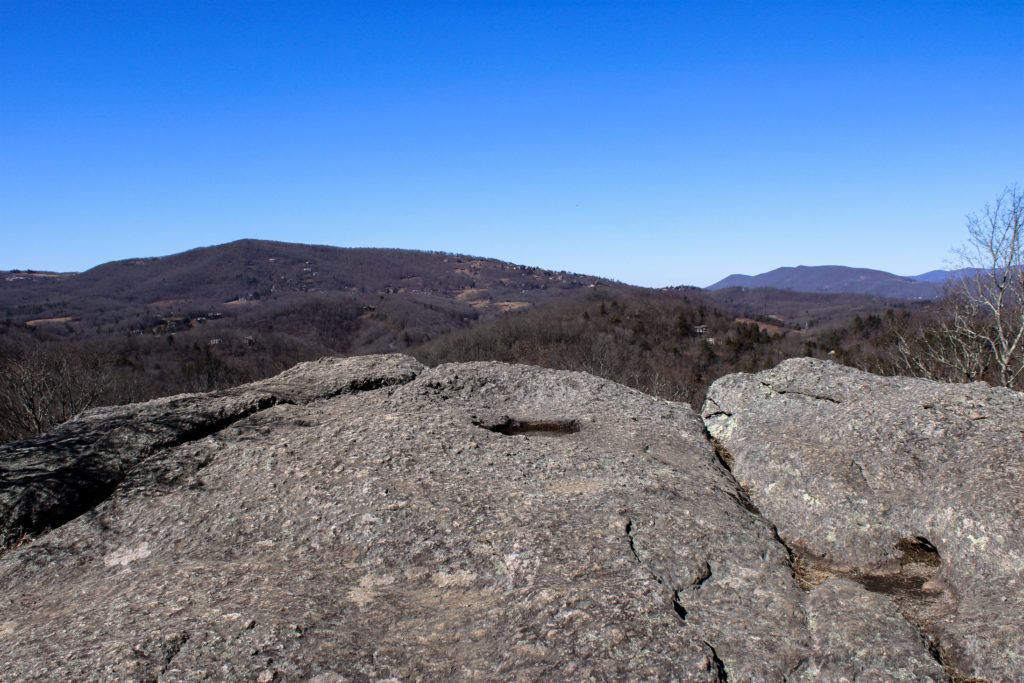 Raven Rocks Overlook (Milepost 289.5)
Raven Rocks Overlook provides a gorgeous view of the surrounding mountains. It is a favorite for picnics and sunset views. Our favorite type of picnic is enjoying a meal from Timberlake's while enjoying the sunset. Also, if you're up for a hike, you can hop on the Mountains to Sea Trail (Segment 5) for a few miles- located directly adjacent to the parking area.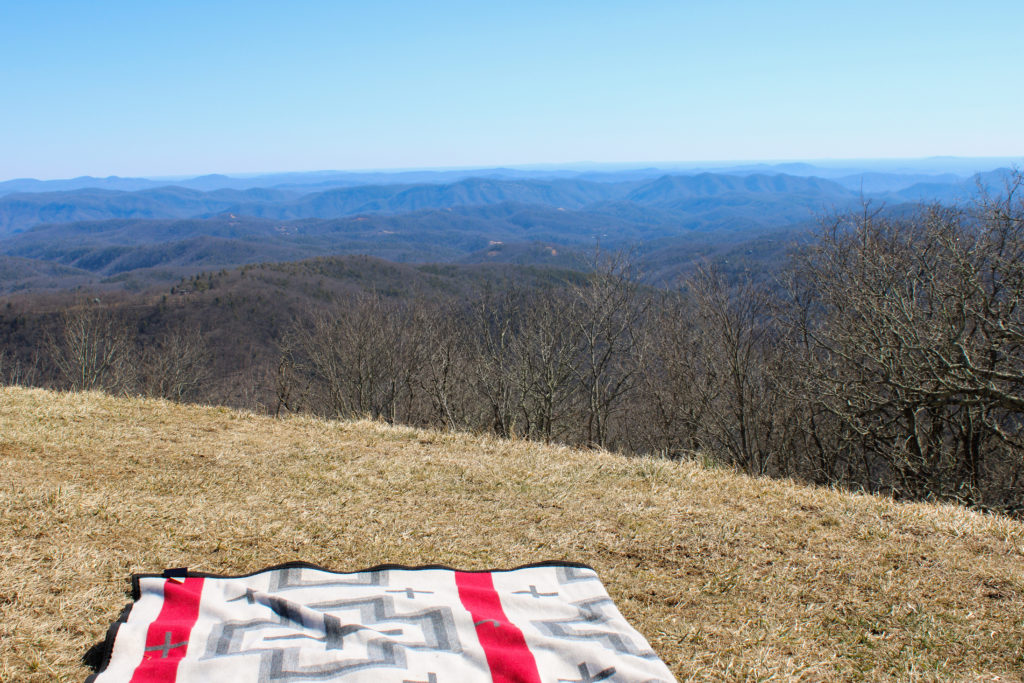 Thunder Hill Overlook (Milepost 290.4)
Thunder Hill Overlook is one of the most popular overlooks in the area because it provides a breathtaking panoramic view of the mountains. For a little bit of adventure, there is a small trail across the roadway that takes you on a short hike in a pasture with several apple trees. And, if you are interested in an after-dark adventure, Thunder Hill Overlook provides an astounding view of stars!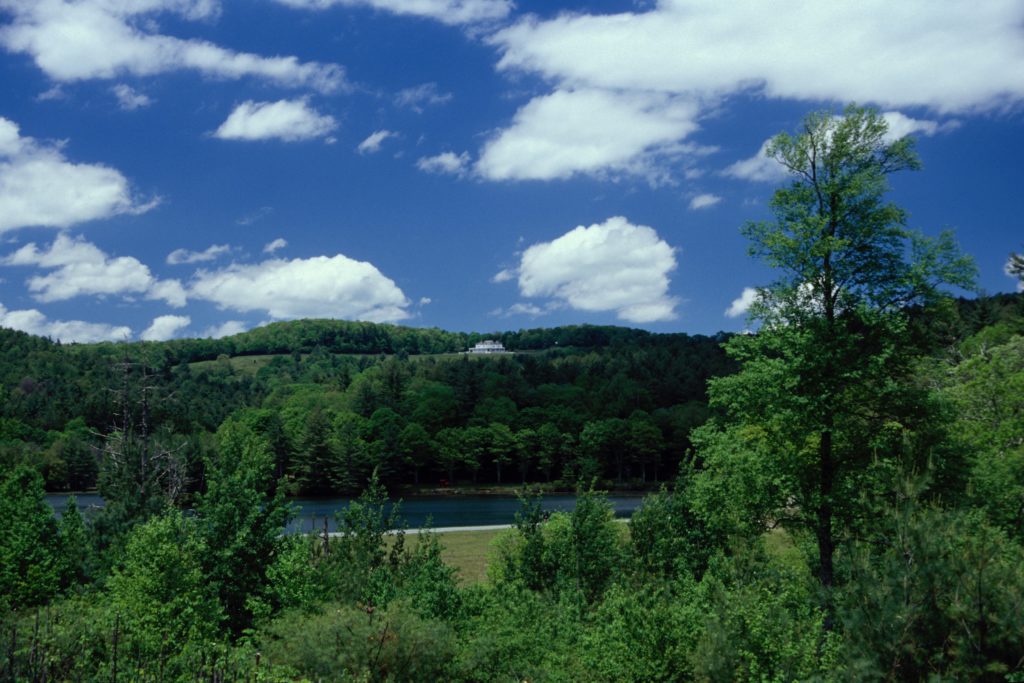 Moses Cone Memorial Park (Milepost 294)
The Flat Top Manor at Moses Cone Memorial Park is an iconic piece of the Blue Ridge Parkway. From there, you can experience views of Bass Lake, explore miles of hiking trails or the historic estate itself, discover the Southern Highlands Craft Guild shop, and further experience the property with ranger-led tours and open houses (check online for their opening schedule).
At Moses Cone, we love to bring a meal and our favorite picnic blanket and find a spot on the grounds to enjoy the estate. Or, if we're up for an adventure, we love to follow the trail to Flat Top Fire Tower or Rich Mountain.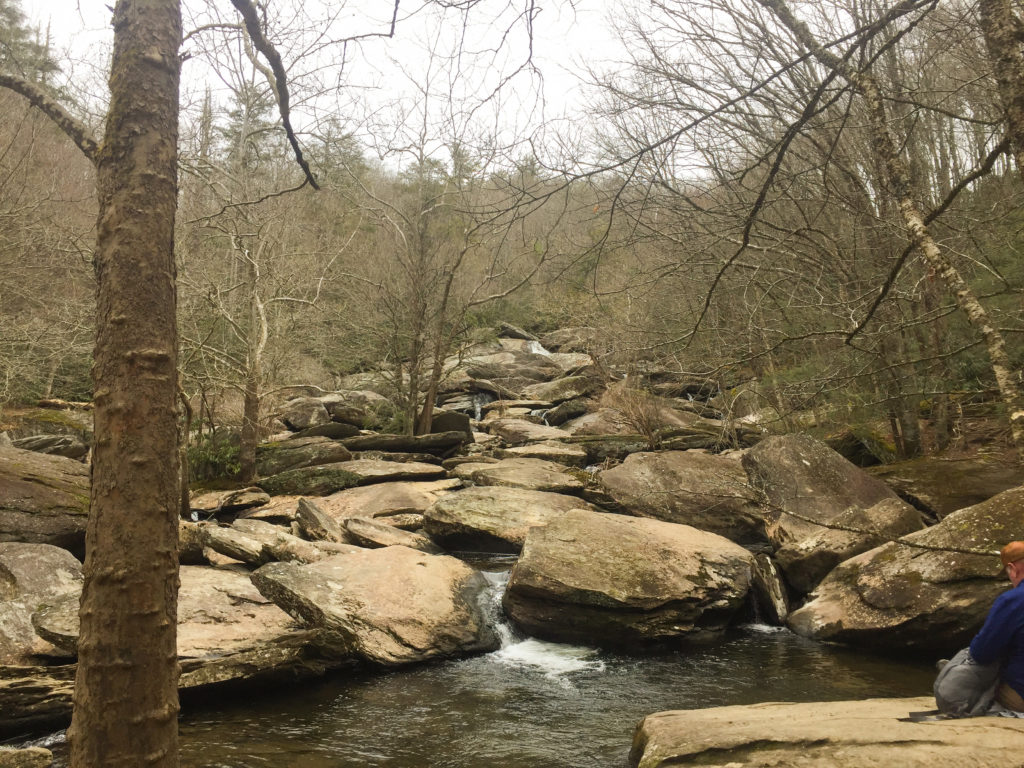 Price Park Picnic Area (Milepost 297)
Pick-up lunch at Timberlake's and enjoy a meal by Boone Fork Creek and Sim's Creek at Price Park's 100-site picnic area. It is open year-round (comfort stations are closed in winter) and makes a perfect spot to be surrounded by the great outdoors while savoring a delicious meal.
If you're up for more of an adventure, hop on the Boone Fork Trail (5.4 miles round trip) which will take you past Hebron Falls!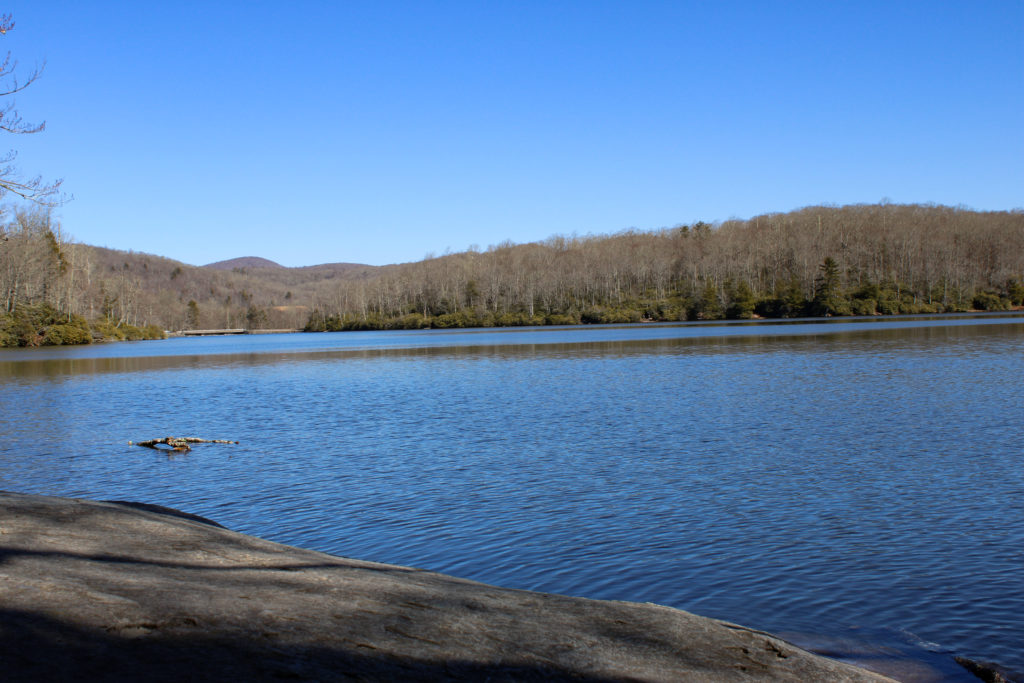 Price Lake (Milepost 297)
The view at Price Lake can't be beaten. Kayak, canoe, fish, hike around the lake, or drive across the dam and take in the view of Grandfather Mountain. With so many activities, as well as spots around the lake to enjoy a snack or a view, everyone in the family will enjoy a stop at Price Lake.
No matter what season you choose to visit, the Blue Ridge Parkway has something for everyone to enjoy.
Spend your days adventuring and your evenings by the fire on your next stay at Chetola Resort.
**When you go out venturing on the parkway or anywhere in the High Country please be sure to leave the area you visited better than you found it so everyone can enjoy it.