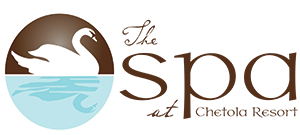 Facial Treatments
We proudly use the following Facial Products: Osmosis Skin Care and Aveda
Each of our following add ons is unique and designed to enhance any of our treatments.

All add ons will be incorporated into the allotted time frame of your scheduled treatment.
Luscious Lip Treatment - Using the Eminence Lip Kit, this treatment hydrates and plumps lips, making them feel fuller and moisturized. $20
Radiant Eye Treatment - Using the Eminence Eye Products, this treatment helps exfoliate dry skin around the eyes, decrease dark circles and wrinkles, and decrease puffiness, leaving you with a youthful, smooth eye area. $20
Combination Lip and Eye Treatment - $30
Organic Vitamin Boost  - Using ingredients that result in firmness and elasticity to help reduce fine lines and deep wrinkles, this treatment assists with anti-aging, brightening the complexion, rosacea, and oily or acne-prone skin. $10
TREATMENTS
Microcurrent Facial
       Introduce your skincare to Microcurrent, also known as the non-invasive facelift. This painless treatment delivers stimulation along with oxygen to the facial muscles resulting in the rebuilding of collagen and elastin repair. Even after your first session with us, you will experience lifted eyelids, contour in your cheekbones, and your jawline will be re-defined giving your face a slimmer and more youthful appearance.
Please call us for a consultation to see if Microcurrent is for you!
*Please avoid this treatment if pregnant, cancer, heart (pacemaker), or seizures.
**Please wait 2 weeks after any injections in the face for this service.
First Session Special: $160 • Normal 2-hour session: $180 • Series of 6 Sessions: $918 (15% discount)
Treatment offered 9-5, Sunday - Wednesday
*This new treatment will start to be offered on Sunday, September 18th, 2021.
---
"The Works" Rejuvenating Facial
       Using a combination of ingredients that are medical grade and organic to increase collagen, this facial repairs the skin and reduces fine lines and wrinkles. Treatment includes a 3 step lip treatment and 4 step eye treatment that exfoliates and repairs fine lines. Relax with hot towels, delicious smells, massage and products that rejuvenate your skin.
90 Minutes: $170
---
Chetola's Signature Facial
Custom tailored for your skin type, your esthetician will select products that will refine and pamper your skin with luscious fruit, vegetable, and herbal facial products. This facial will cleanse, balance, and revitalize your complexion, leaving your skin soft, toned, and naturally beautiful.
60 Minutes: $95 • 90 Minutes: $135
---
Moisturizing Facial 
Whether it is because you live in an arid climate, caffeinated beverages or have over exfoliated- you may suffer from dry skin.  Restore your protective lipid barrier using products from Osmosis new moisturizing collection.  Rich in essential fatty acids, flavonoids, phytosterols, vitamins and minerals.  This facial feeds the skin with ingredients designed to regain barrier integrity and combat nutrient starved skin.
60 Minutes: $105 • 90 Minutes: $145
---
Gentleman's Facial
This facial deep cleanses, energizes, tones, and moisturizes using products especially selected for men's skin.  This application includes steaming towels and nourishing herbal and medical compounds with antioxidants which are massaged into the skin to smooth, renew, and detoxify. Your skin will feel more relaxed, refreshed and toned.
60 Minutes: $95 • 60 Minutes Medi Facial: $105
---
Organic Medi Facial

Increases collagen and elastin by using ingredients that enhance penetration by 1000% resulting in firmness and elasticity that reduces fine lines and deep wrinkles. This is an excellent treatment for anti aging, brightening the complexion, rosacea and oily or acne prone skin.
60 Minutes: $105 • 90 Minutes: $145
---
Peel Infusions

Aggressive acid chemical peeling is proven to thin the skin.  This is the first non-acid peel in the skincare industry that is safe for every skin type. Our Peel Infusion will remodel your skin with minimal down time, no discomfort and no inflammation of skin. This treatment is meant to be a booster to ongoing skin care efforts set forth in the Organic Medifacials and homecare regimes.  Infusions are also available for Anti-Aging, Hyperpigmentation, Acne and Rosacea.
60 Minutes: $130
---
Back Facial and Massage

Relax with a deep cleansing back facial using our crushed grains and spices to exfoliate, detoxify and smooth every inch of the back.  Your esthetician uses hot steaming towels and a healing penetrating masque selected for your skin type. Special toners and moisturizers will leave your skin feeling soft and refreshed. Feel your stress melt away as we finish with a relaxing and rejuvenating neck and back massage.
60 Minutes: $110
---
Chetola's Signature Massage and Facial Combination
The Spa's most popular treatment, this procedure is custom tailored for your skin type and body's needs. Your esthetician will choose products that will refine and pamper you, leaving your skin soft, toned and naturally beautiful. Both treatments help promote the release of physical and emotional tension, while relaxing and toning muscles and improving circulation.
90 Minutes: $145
---
Add-On Options 
Add a 30-Minute Neck, Back or Foot Massage to your facial for $50. Ask your esthetician about eye and lip treatment add ons.