The High Country is full of beautiful hiking trails that lead to breathtaking views, yet there is one that gets a lot of love, Rough Ridge. We love Rough Ridge, however, this iconic hike receives so much praise and traffic, that it has now become overused and overloved. To give some other amazing trails some attention, we're sharing with you our favorite Rough Ridge alternates!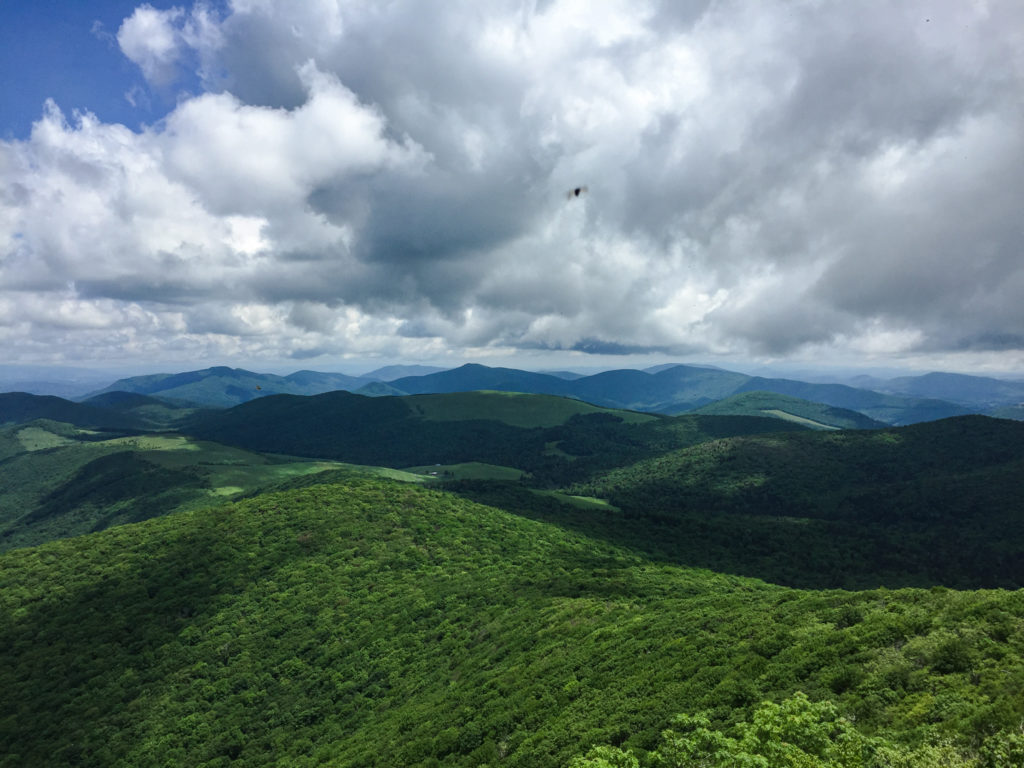 Summit Trail – Elk Knob State Park
The 4-mile Summit Trail at Elk Knob State Park is worth every step of the climb. As you wind up the switchbacks, enjoy walking through beautiful forests, discover rare plants and flowers, reward yourself with a view at the halfway point, learn about amphibolite mountains, and then get ready to soak in the amazing views at the top.
Though the view at the top isn't 360°, the summit offers both a North and a South viewpoint that show off all your favorite mountain ranges in the surrounding area like Three Top, Mount Jefferson, Grandfather Mountain, Mount Mitchell, Mt Rodgers (Va.), and the Iron Mountains in Virginia and Tennessee.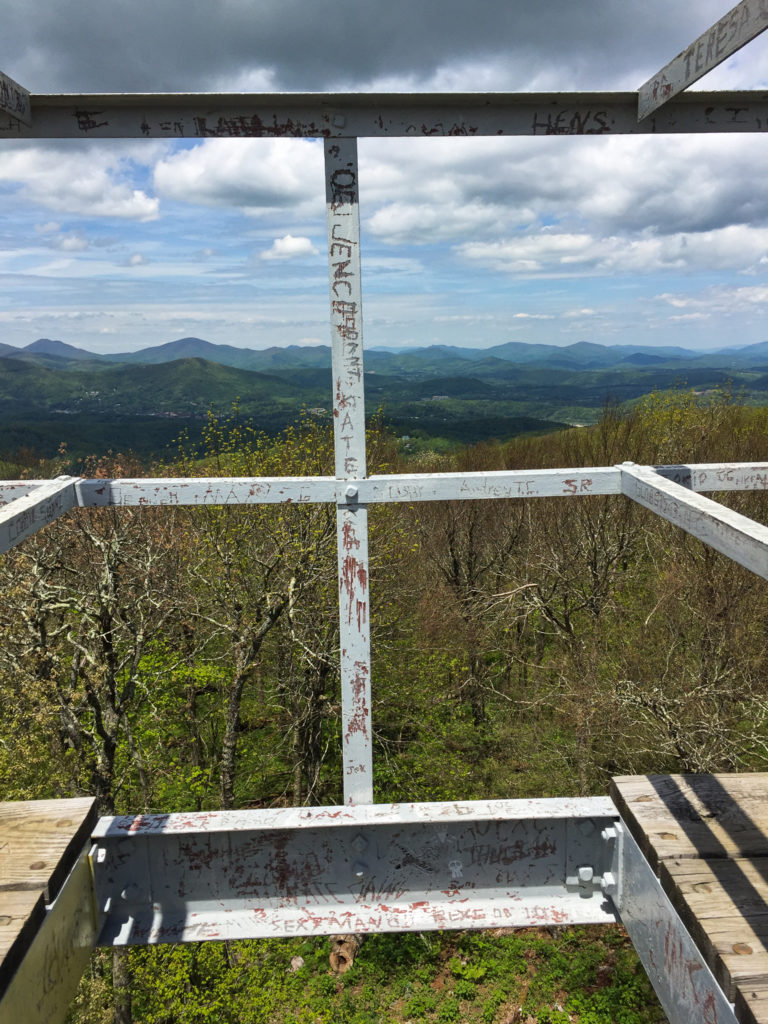 Flat Top Tower – Moses Cone Memorial Park
Though longer in mileage than Summit Trail, the 5-mile hike to the Flat Top Tower at Moses Cone Memorial is perfect for any kind of adventurer. Following along a gravel, carriage trail, this hike takes you through forests, mountain fields with beautiful views, past the Cone Cemetery (if you choose to stop), and up to the summit where the historical Flat Top Fire Tower still stands.
If you don't have a fear of heights, we highly recommend climbing the fire tower (it is structurally sound). The 360° views from the top are a breathtaking sight no matter what time of year you are adventuring up the trail.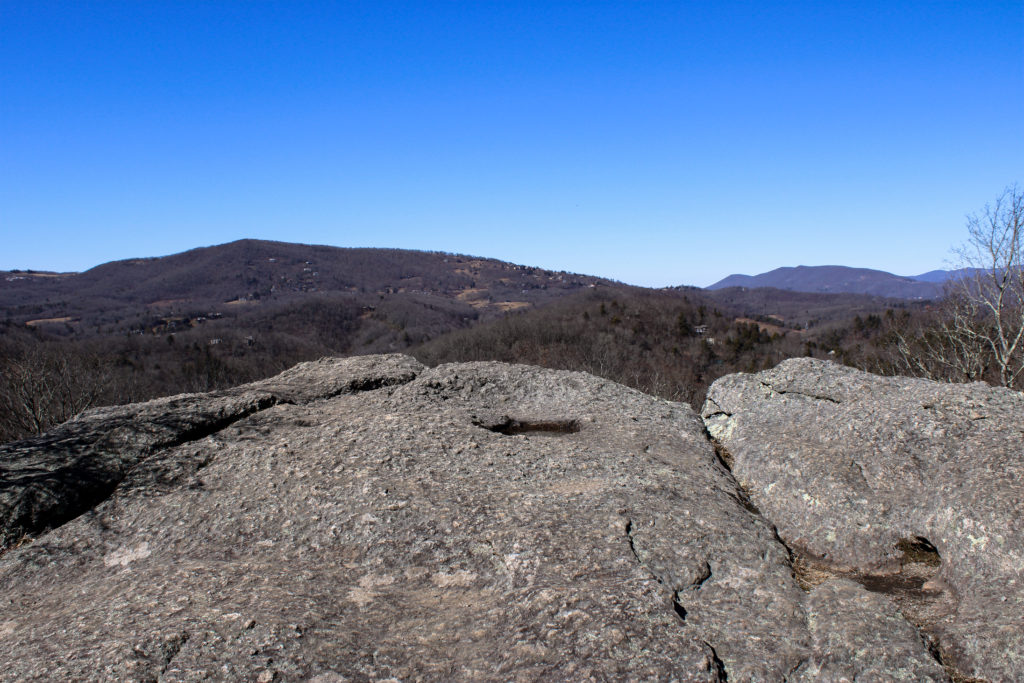 Raven Rocks Overlook – Blue Ridge Parkway
Not a hike per se, but the Raven Rocks Overlook is known as one of the best sunset spots on the parkway and if you're not a hiker, a stunning view to enjoy without a trek. However, if you want more than just a view, hop on the Mountains to Sea Trail from the Raven Rocks Overlook. Hike through the trees of North Carolina until you reach Clingmans Dome or Jockey's Ridge State Park, or you can just settle for a mile or two 😉 to experience a piece of the beautiful MST.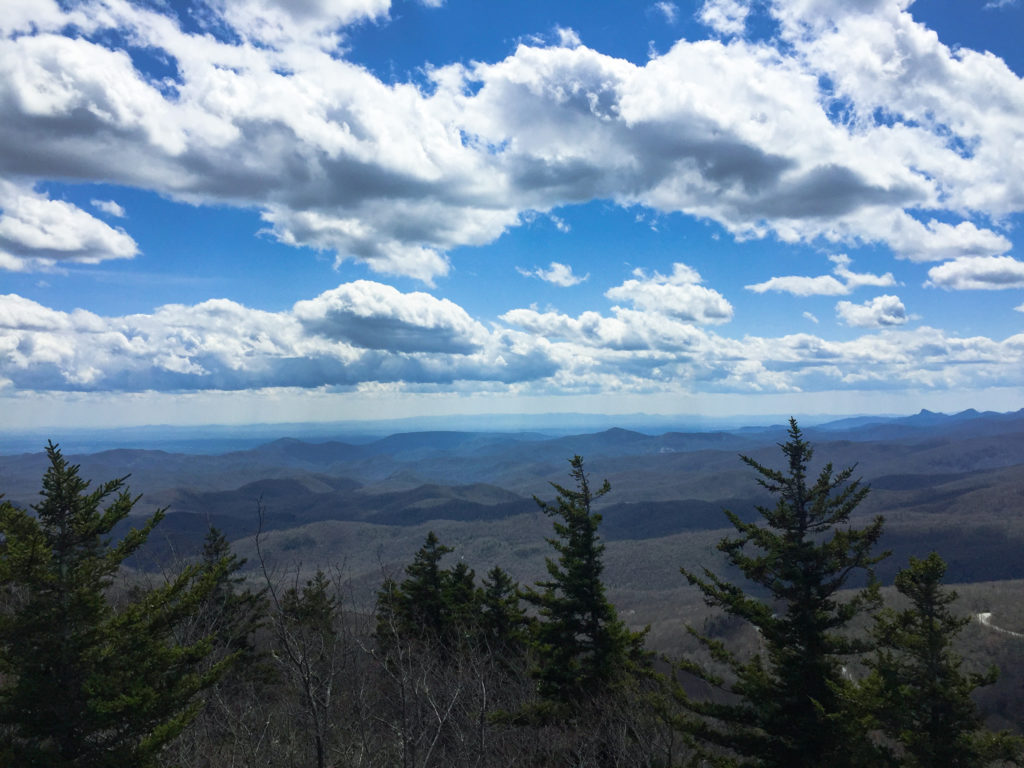 Black Rock Nature Trail – Grandfather Mountain
This 2-mile trail follows through the rocky forest of Grandfather Mountain to a rockface where it opens to a stunning view of the Swinging Bridge, MacRae and Attic Window Peaks, Beacon Heights, and Grandmother Mountain. Not only does this trail give you that quintessential mountain view, but the trek to get there through the forest is almost as fun as the view at the end.
*Note: to access this trail, you do have to pay to get into Grandfather Mountain. However, if you're already planning a trip, add this hike to your itinerary for a phenomenal view.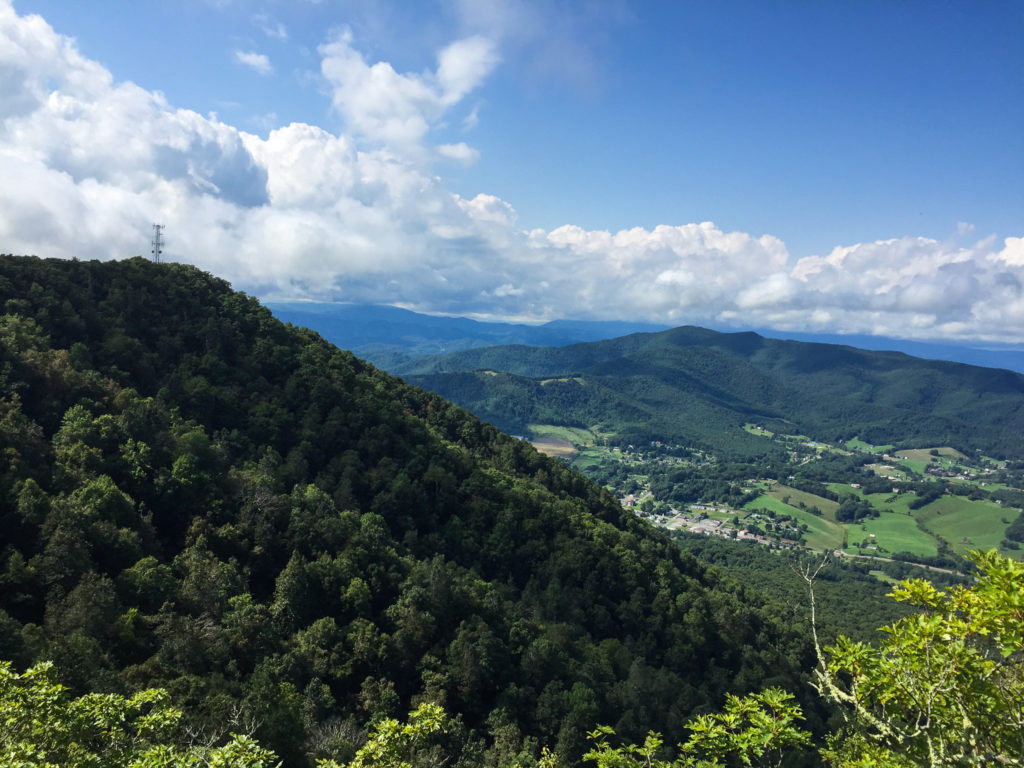 Rhododendron Trail – Mount Jefferson State Natural Area
The Rhododendron Trail is a 1.3 mile trail at Mount Jefferson State Natural Area. This beautiful trail follows along the crest of the mountain until it reaches Luther Rock, a viewpoint that offers expansive views of the mountains surrounding Ashe County. Besides beautiful views, the park boasts a diverse population of trees, shrubs and wildflowers which is how it received the classification of "natural area." This short, beautiful hike is one you don't want to miss.
No matter which Rough Ridge alternate hike you choose to enjoy in the beautiful Blue Ridge Mountains, we hope you end your day resting at Chetola Resort with a stay in one of our beautiful accommodations, a post-adventure meal and dessert at Timberlake's Restaurant (you earned it), or a trip to the Chetola Spa to rejuvenate those hiking muscles.
To learn more about how you can help protect North Carolina's beautiful spaces, please visit https://www.visitnc.com/outdoornc.