Planning Your Chetola Wedding: Where to Begin – The Necessities
If you're reading this, then you've likely already made the biggest decision of this unforgettable process – finding your special someone! Congrats! At the end of the day, all the planning that's about to ensue comes second to the fact that you're about to join with your soulmate. The rest should just fall into place, right? Maybe…but many couples have never been involved with planning a wedding before so knowing where to start can be a bit overwhelming. In this blog, we will share some practical ways to start planning that will make getting started less daunting.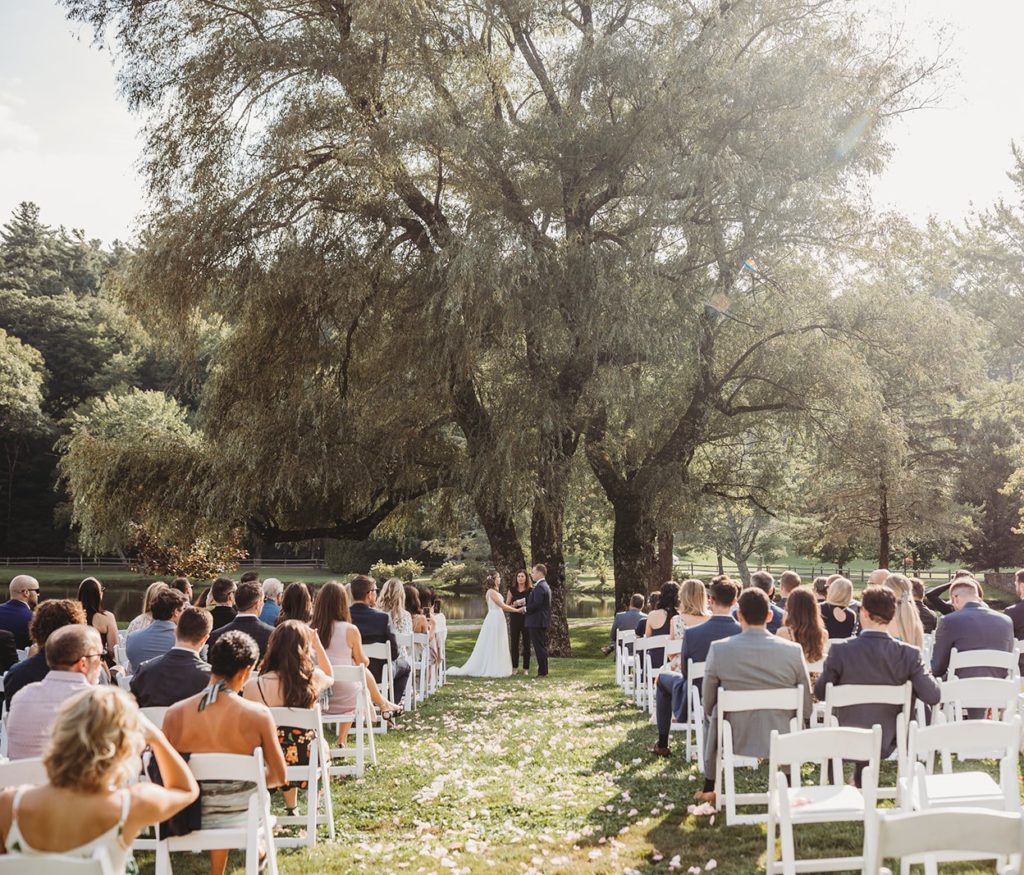 Time of Year
The first thing many brides think of when they become engaged is the time of year they want to get married and this is a great place to start! There are pros and cons to each season, but we'll have to discuss that another time. For now, think of when you'd like to get married and how long you would like your engagement to be. Longer engagements don't suit some couples and that's totally okay, but it can make planning a little less rushed and therefore less stressful.
Guest List
Before you do anything else, start writing a preliminary guest list. This is when it's okay to add anyone and everyone you can think to invite (you can pair this down later). Next, go through your guest list and separate them into three categories. 1. Guests who you know will come 2. Guests who may come and 3. Guests who probably won't make it for whatever reason. This will help you get a good idea of your guest count and later help you find a venue and decide on a budget. It's also a good idea to keep a count of children that may attend. We like to keep this count separate because their meals are less expensive, and they won't be included in the alcohol count, of course!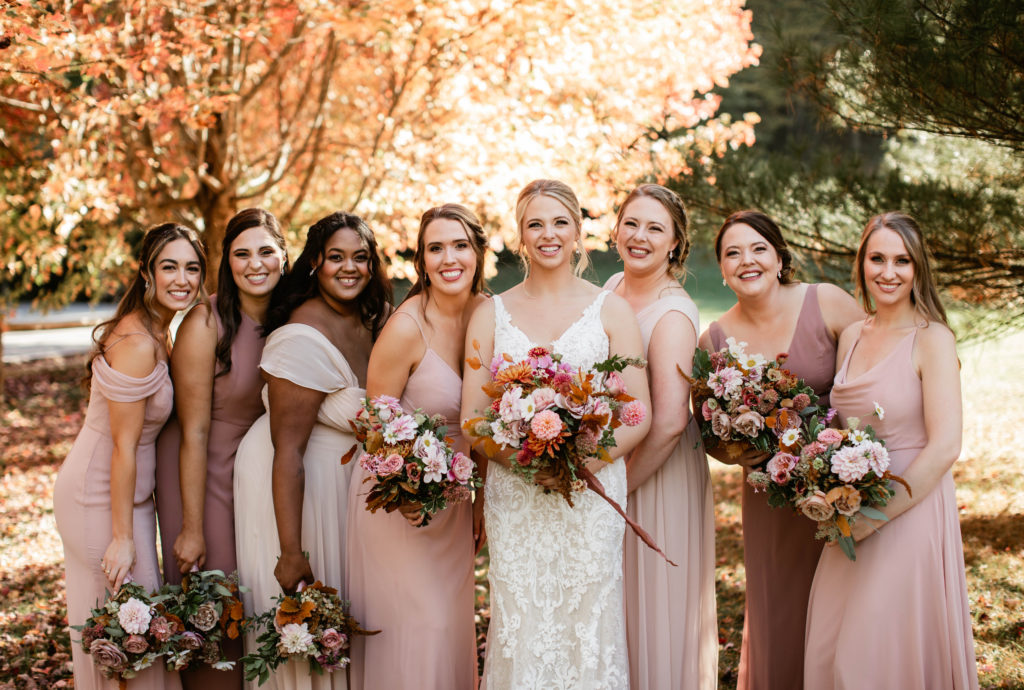 Wedding Party
This next step is something that can be easy for some, but very difficult for others. Choosing who will stand next to you on your big day. Your wedding party will be who will help you through this whole process and, if you're lucky, will throw you the best bachelor/bachelorette party ever! Our advice for who to choose to stand by you is that we don't really have any… there aren't hard and fast rules for wedding parties and it's even okay to not have one! Maybe it will be just family, maybe it's 10 on each side, or maybe the numbers aren't even and that's okay too. Just do what feels right for the two of you.
Wedding Budget
Okay, so, you finally have your planning under way, you're doing great, but hold on for this next one. It may not be the most fun part of planning, but it's a necessity. The budget. The good news is, once you have this in mind, you can use it as your guide and feel more comfortable when it comes to booking things. When creating your budget, you'll need to know your 'must-haves' for the wedding. Here we go again, telling you to make another list, but really, you're going to need this one! Try to keep this list strictly for your must-haves, and if you need to, you can make another list for the 'we-really-want' items. It can be hard to know where to begin when creating a budget, especially if you don't know how much a wedding is "supposed to cost." But again, there are no rules here, so you can go with what works for you!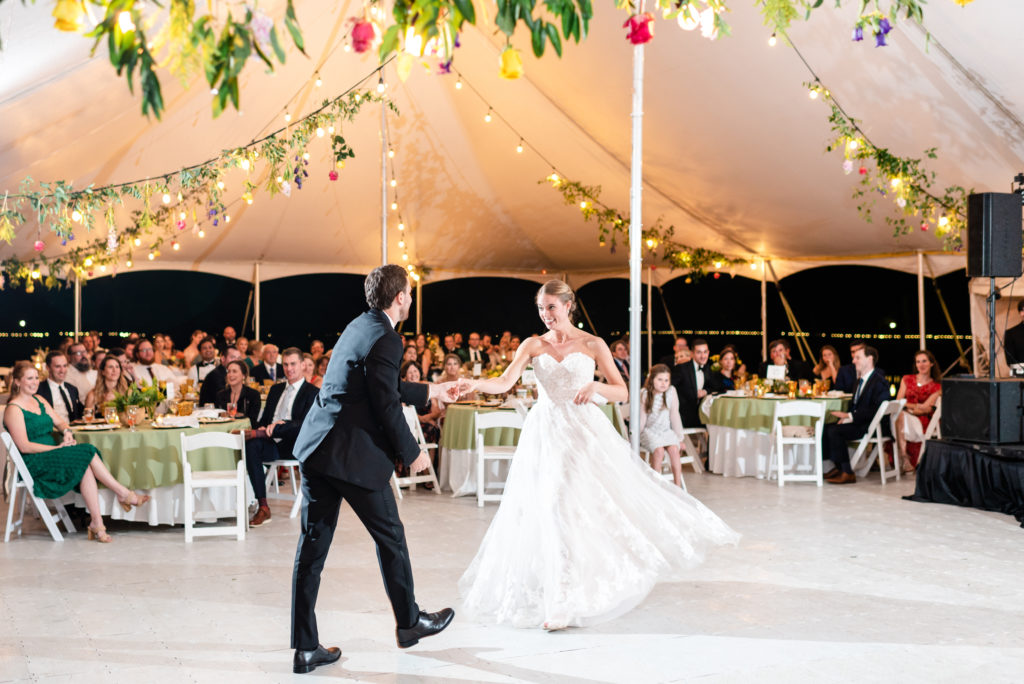 Choosing your Venue
Now that you finally have these things in mind, you're ready to begin searching for your perfect venue. This part can be a lot of fun seeing so many beautiful places. But it can also make it more difficult to choose the perfect one. Things to think about when deciding are, what works best with your vision, what's accommodating to your guests, and does it fit in your budget. If a venue can meet all these criteria, then you really can't go wrong! A few perks to look for in a venue are places that include things with the venue rental, such as chairs and tables. Another perk is a place whose staff are friendly and easy to communicate with. This will come in handy in the long run!
We truly wish the best to you and your future spouse and would love for you to consider Chetola Resort for your special day. If you're interested in having your wedding at Chetola Resort visit the pages below to inquire with us or learn more about Weddings at Chetola Resort!