When visiting the High Country, we can oftentimes be overwhelmed with the plethora of outdoor activity options.  At Chetola Resort alone, we have hiking, disc golf, paddle boating, fly-fishing, sporting clays, tennis, kayaking, and more. While participating in these activities may be calming for some, for others, we prefer a bit of retail therapy.
Just like our little mountain towns of Blowing Rock and Boone provide endless adventure, they also provide some of the best shopping around. If you are looking for convenience while visiting, Chetola offers a private pathway to the Tanger Outlets. The 5-minute walk begins at the Lodge and leads you right to Tanger's first store, Ralph Lauren. Not only do the outlets feature over 20 name brand retail shops, but they also offer places like Kilwins, a renowned ice cream and fudge establishment, Egg Rollin', a unique restaurant offering almost anything you can think of in an egg roll, Crepes And Waffles, the newest eatery utilizing organic and natural ingredients, and Doc's Rocks, fun and entertaining gem mine.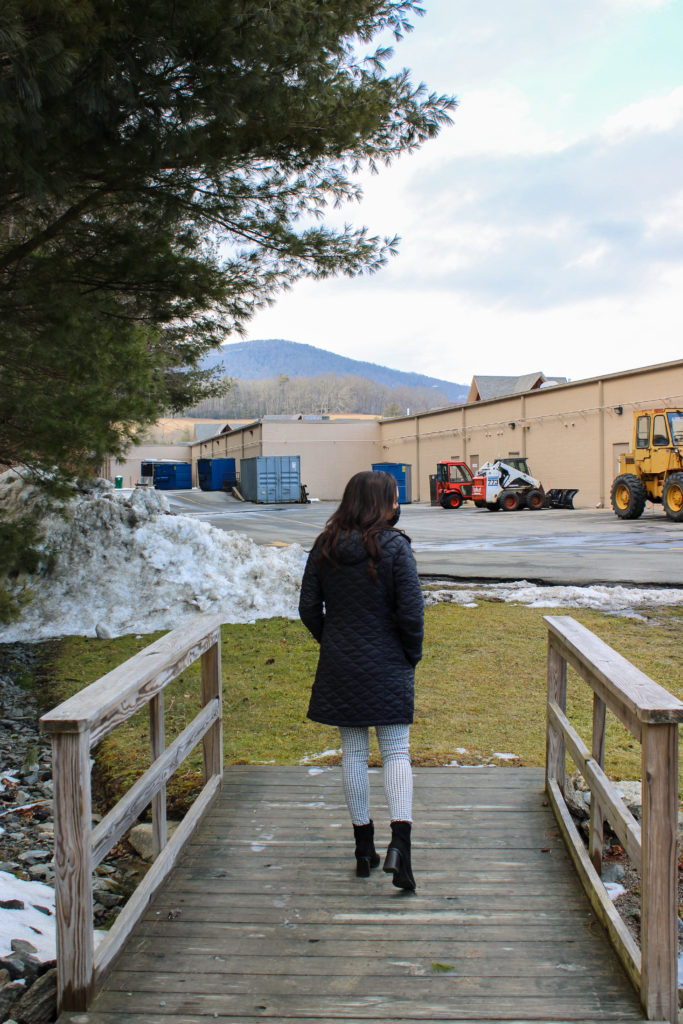 If you wish to explore high-end or local shopping, downtown Blowing Rock is a mere 15-minute walk from the resort or a 2-minute drive. Downtown Blowing Rock has some of the most unique stores in the area. They feature shops like J.W. Tweeds, Celeste's, 100 West Union, and Almost Rodeo Drive. Downtown features diverse and local artist boutiques, including Crosstrade Jewelry and Gifts, High Country Candles, Winwood Antiques, Art Walk, and Bolick & Traditions Pottery. If you want to take a quick break for a glass of wine while shopping, you can stop by Sunset and Vine or the Blowing Rock Market. They also have adorable gift shops.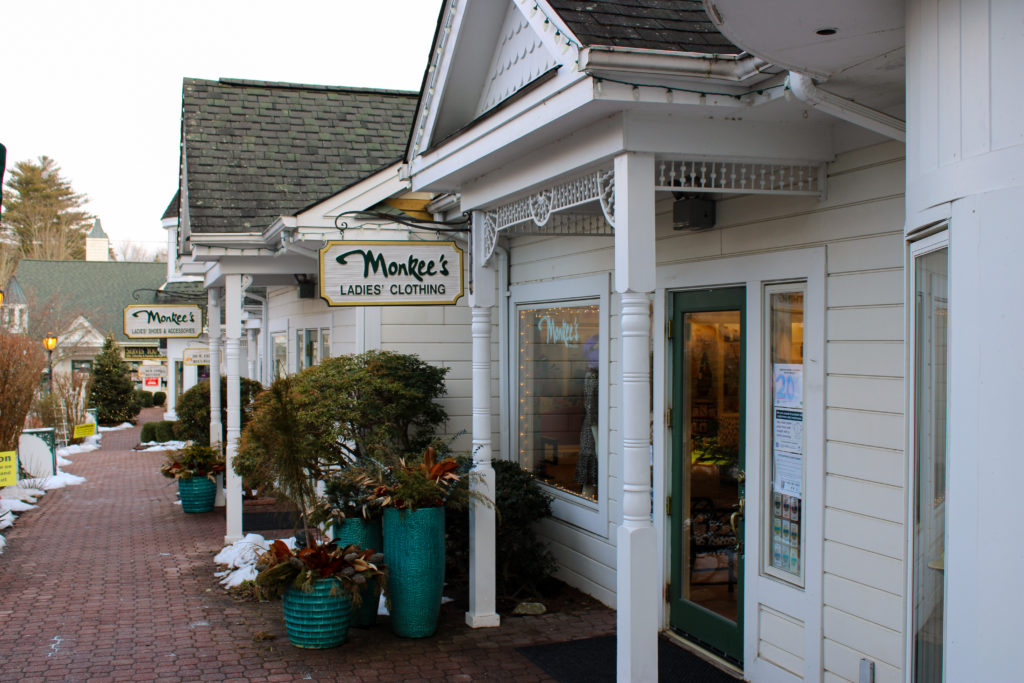 We can't leave you without pointing out our three personal favorites in the area - Monkees, Neaco's, and Mast General Store.  Monkees is a women's high-end boutique featuring an amazing shoe selection, unique clothing pieces, jewelry, and our favorite- their gently used designer handbag section that includes Chanel Bags and Louis Vuitton.  Neaco's indulges its patrons with interesting gifts, wines, NC brand products, and quirky handmade items. Lastly, Mast General Store has two locations nearby, with one in Boone, and the original in Valle Crucis. Both stores have plenty of quality hiking gear, outdoor clothing, gifts, dog items, and a huge selection of candy (in massive barrels) that satisfies any sweet tooth. This is certainly a memorable shopping experience for the entire family.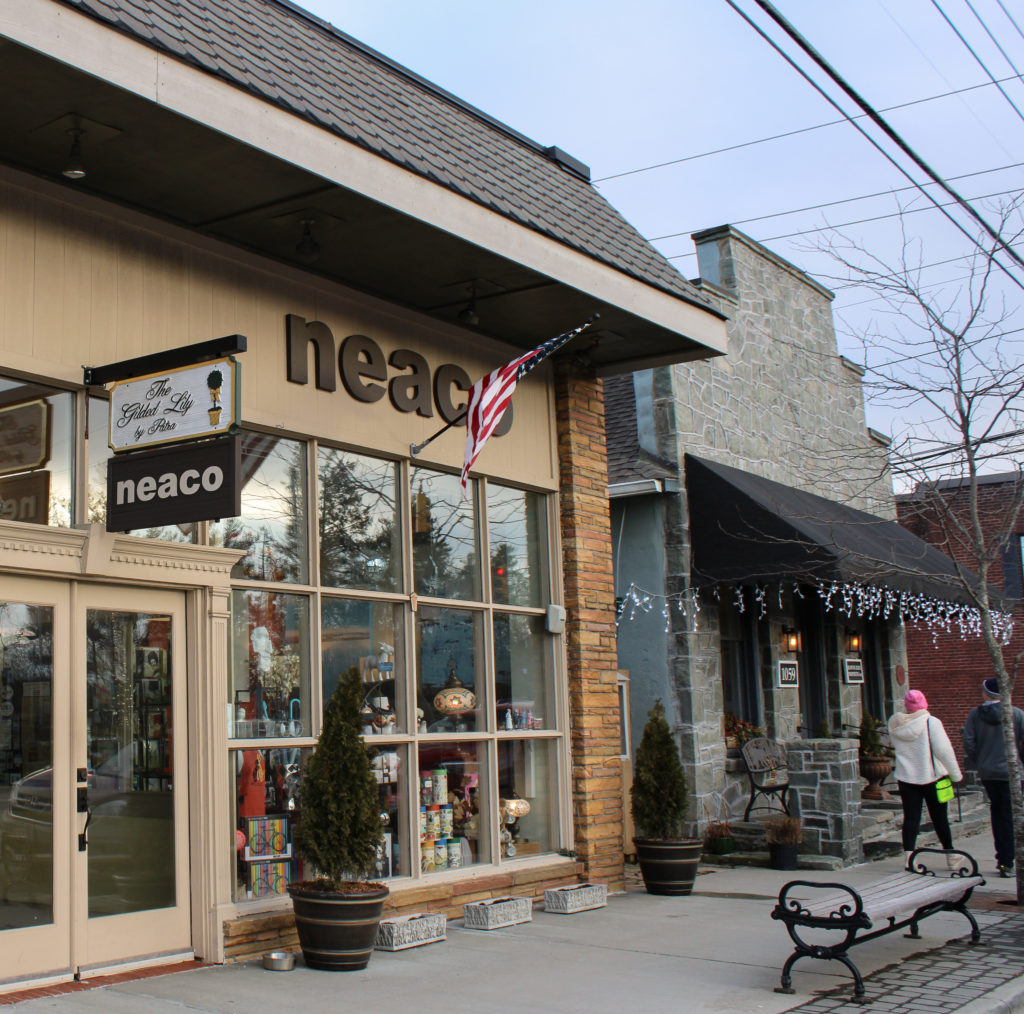 When you return to the resort, be sure to stop by our gift shop as we offer Orvis® clothing and gear, Hammonds Candies, Thymes Candles, and beautiful Chetola branded stoneware. After you drop your bags off in your room, head up to the Chetola Spa for a relaxing massage to rejuvenate your senses. Once refreshed and relaxed, you may just be ready for another day of shopping!