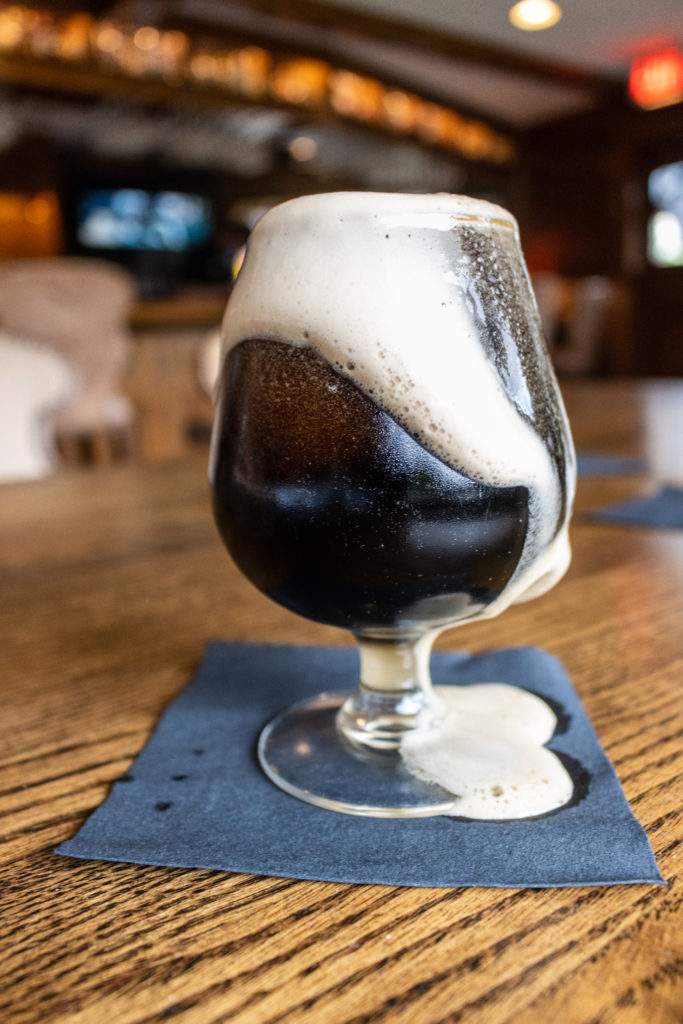 Oatmeal Porter
- 5 Favorite Autumnal Beer Pairings at Timberlake's -
These featured cozy beers are sure to get you ready for sweater weather! As temperatures start to drop, there are plenty of reasons to get excited about fall beers. Crisp nights in the mountains call for darker, richer, more complex beers to warm us up. Luckily, Timberlake's Restaurant features eight rotating North Carolina made craft beers at a time and most are inspired by the upcoming change in season. If you're planning a trip to Timberlake's or are planning your own harvest dinner at home, make sure to consider these beer and food pairings for the ultimate fall dining experience.
Oatmeal Porter | Highland Brewing
This Oatmeal Porter is a unique Highland creation. This robust beer is black in color, very malty with hints of chocolate-roasted flavor, and a mild hop character without being heavy. We recommend you try this beer with your favorite chocolate dessert! The malted chocolate notes in this beer are sure to please those who don't normally consider themselves to have a sweet tooth.
ABV: 5.9%
IBU: 35
Timberlake's Pairing: Pairs with our Dark Chocolate Ganache Tart with Toasted Coconut Crust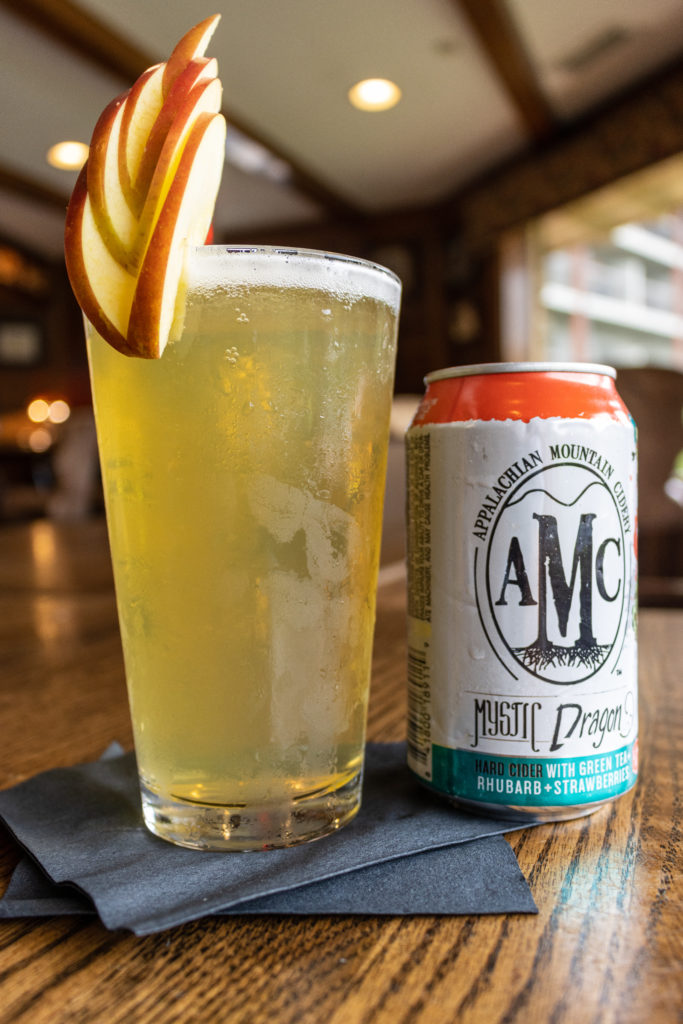 Mystic Dragon Cider
Mystic Dragon Cider | Appalachian Mountain Brewery 
This apple-based cider is infused with green tea, rhubarb, and strawberries to give it a mysterious sweetness while drying it out slightly. It's a perfect complement to soft cheeses and cured meats.
ABV: 5.0%
IBU: 10
Timberlake's Pairing: Pairs with our Charcuterie and Artisanal Cheese Board
Abby's Amber Ale | Double Barley Brewing
Abby's Amber Ale is a dark copper, medium-bodied beer with a nice malt balance. Maris Otter and Crystal malts give this beer a rich character while not being overly malty. It's hard to go wrong when considering a pairing for this beer because of its adaptable flavor profile. We recommend pairing this beer with grilled meats, spicy cuisine, or a fruit-flavored dessert.
ABV: 6.0%
IBU: 31.7
Timberlake's Pairing: Pairs with our Quattro Burger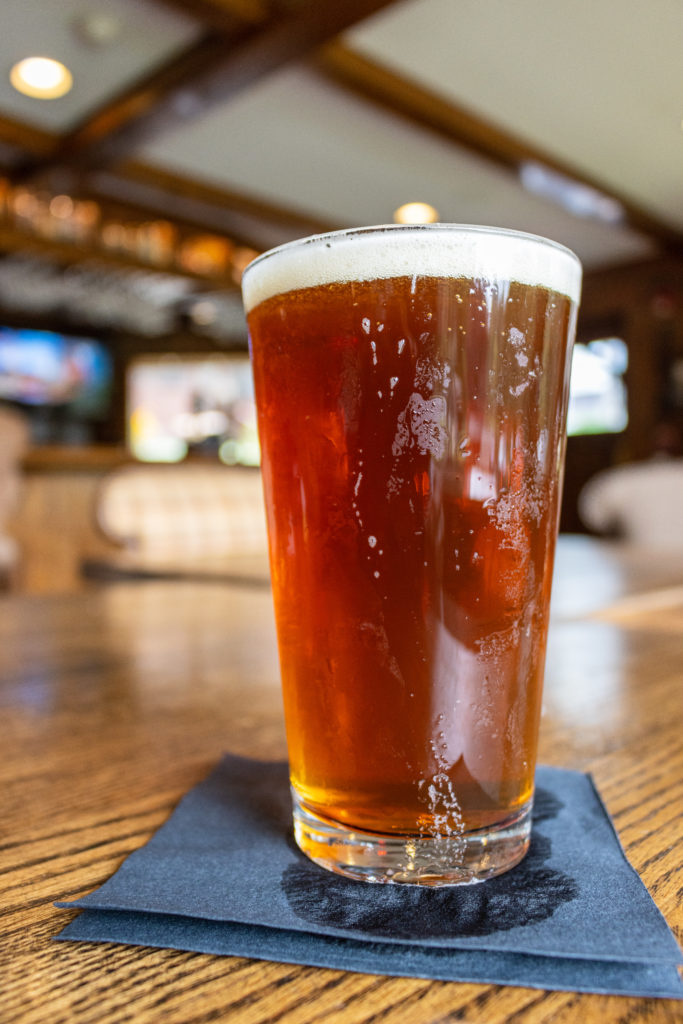 Pumpkin Ale
Clawhammer Oktoberfest | Highland Brewing
The Clawhammer Oktoberfest is Bavarian-inspired and Asheville-made. Being a  Märzen lager, this beer is known for a smooth and well-rounded toasty malt character. This beer pairs best with hearty spicy foods, especially sausage or pork.
ABV: 5.0%
IBU: 25
Timberlake's Pairing: pairs with our Sweet Tea Brined Pork Ribeye
Pumpkin Ale | Foothills Brewing
The Pumpkin Ale by Foothills is a crisp, dry ale. The brewery uses pumpkin pie spices brewed with real pumpkin and a blend of malts to give Mom's pumpkin pie some serious competition. Easily a fall favorite. We recommend pairing this beer with rich, slow-cooked meats, or your favorite comfort food.
ABV: 5.7%
IBU: 5
Timberlake's Pairing: Pairs with our Shepherd's Pie