It's the most magical time of year in the High Country! It's Christmas Tree season!
The High Country is known for its beautiful trees (even presidents like our trees!), lovely winter views, and expansive farms with trees as far as the eye can see. A High Country Christmas tree is the perfect addition to your home for the holiday season and what better time to grab your tree than on your holiday visit to Chetola Resort!
If you're hoping to leave the mountains with a beautiful tree on the roof of your car, here are a few of our favorite tree farms to enjoy during the holiday season: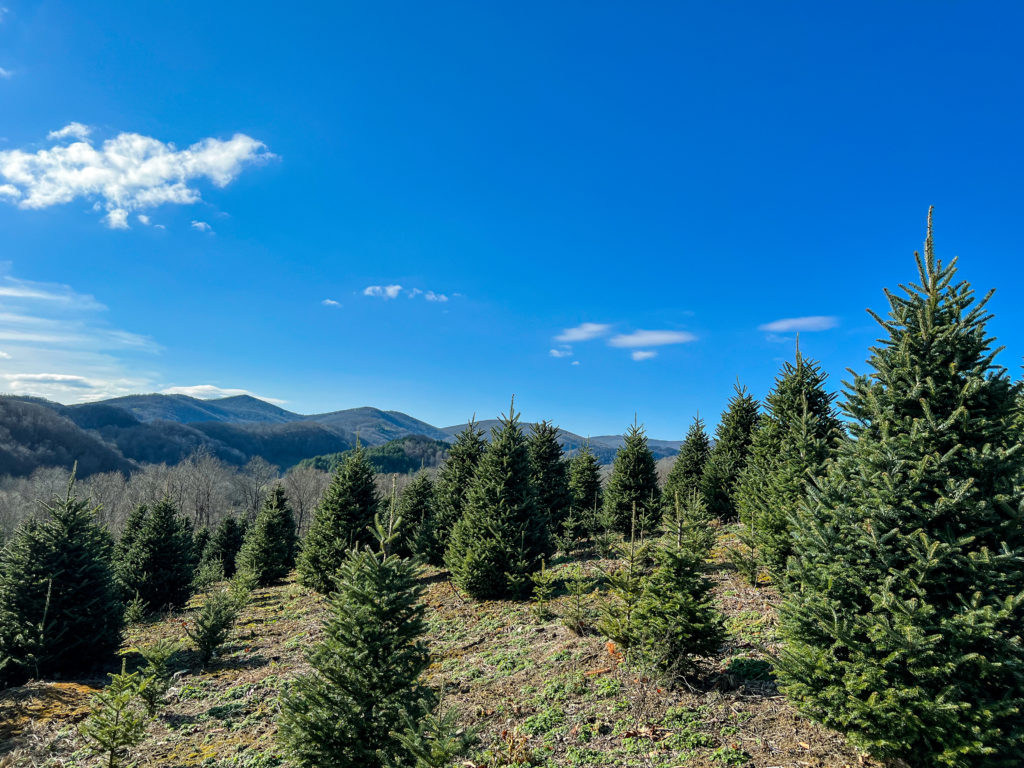 Panoramic View Christmas Tree Farm (14 miles from Chetola)
The name of this tree farm says it all. The Panoramic View Christmas Tree Farm does in fact have stunning panoramic views of the surrounding mountains as you wander through the rows of trees to pick your perfect one. And with complimentary hayrides, a petting zoo, and fresh hot chocolate & apple cider this family-owned tree farm is an adventure the entire family will enjoy. There's no better way to start your Christmas season than with a tree and winter adventure to Panoramic View Christmas Tree Farm.
Note: This family run farm also runs Clawson's Christmas Tree Farm which has an even wider variety of trees. If you want lots of trees to choose from, visit them at Clawsons, but if you want the breathtaking views, head up the road to Panoramic.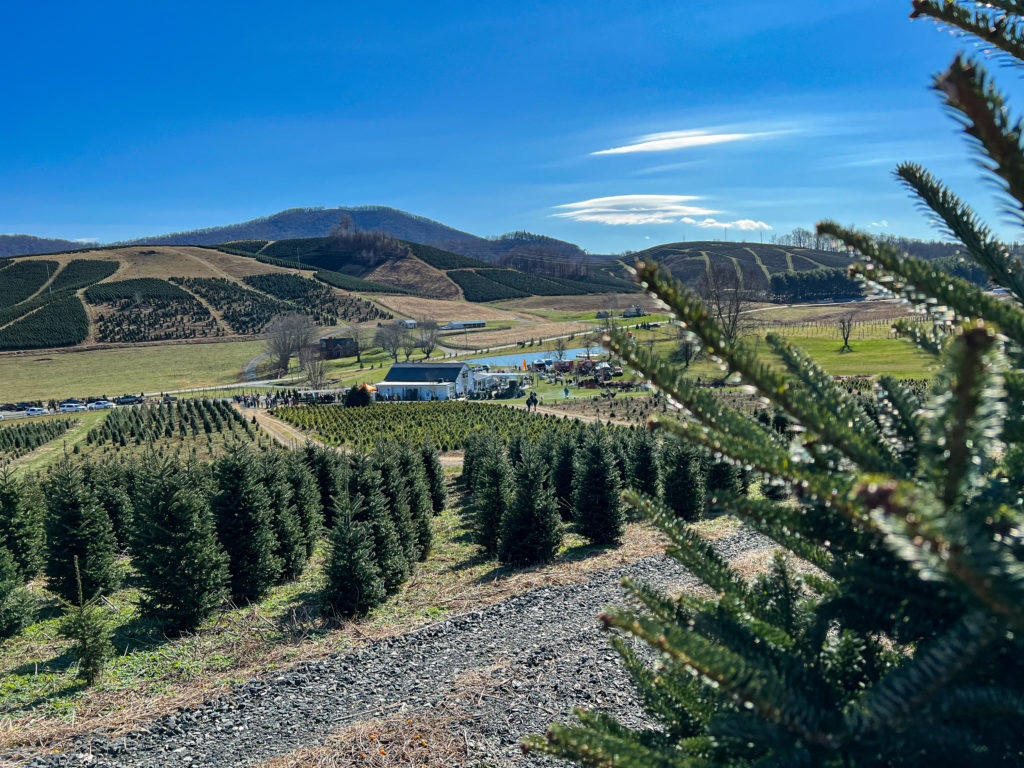 Frosty's Choose & Cut (26 miles from Chetola)
Frosty's Choose & Cut Tree Farm is more than just a tree farm, it's a Christmas experience for the whole family. Like most farms, Frosty's has trees, wreaths, and garlands, but a visit to Frosty's also includes a visit with Santa, tree stump souvenirs, hayrides, food trucks, trolley rides, build-a-wreath, hot chocolate, face painting, Christmas souvenirs, and Old Barn Winery where you can enjoy Christmas wines! You can't help but feel the holiday spirit and joy after an adventure to Frosty's Choose and Cut.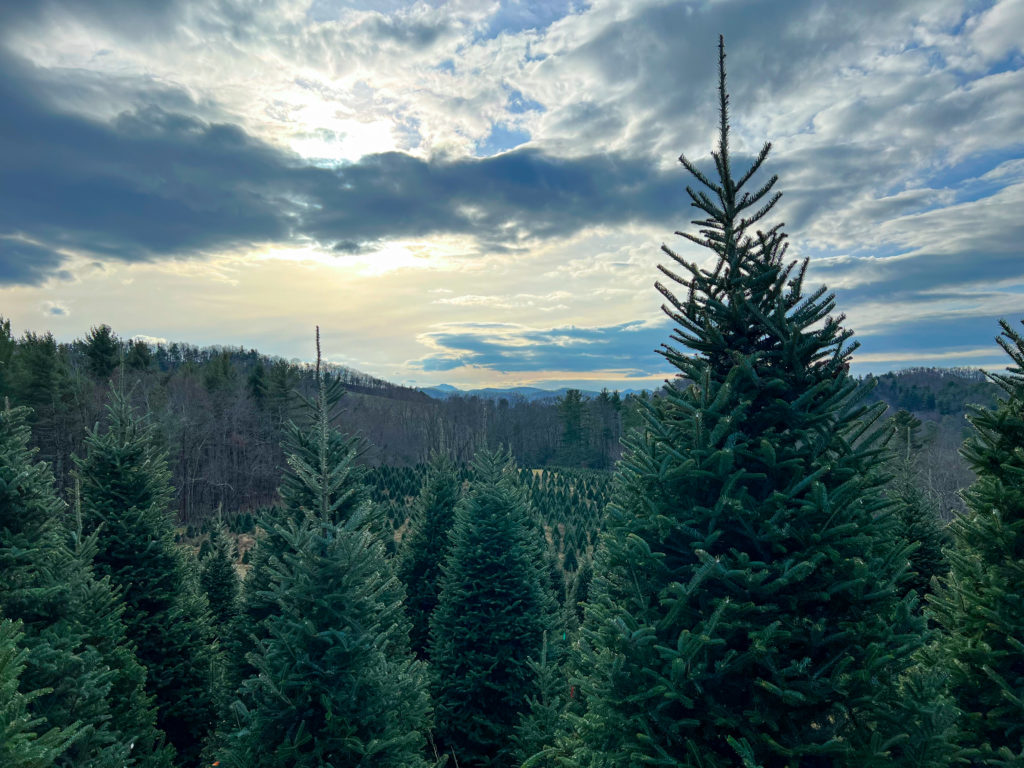 Circle C Tree Farms (8 miles from Chetola)
A magical Christmas Tree Farm right in the heart of Boone, Circle C Tree Farm is the ideal spot for your annual family search for the perfect Christmas tree. With 7 - 13 foot trees available (with a few smaller ones), these beautiful, giant trees are the best way to bring the Christmas spirit home. With the option to use one of their handsaws, bring your own, or have their staff cut your tree, a visit to Circle C Farm is a special, holiday memory for everyone.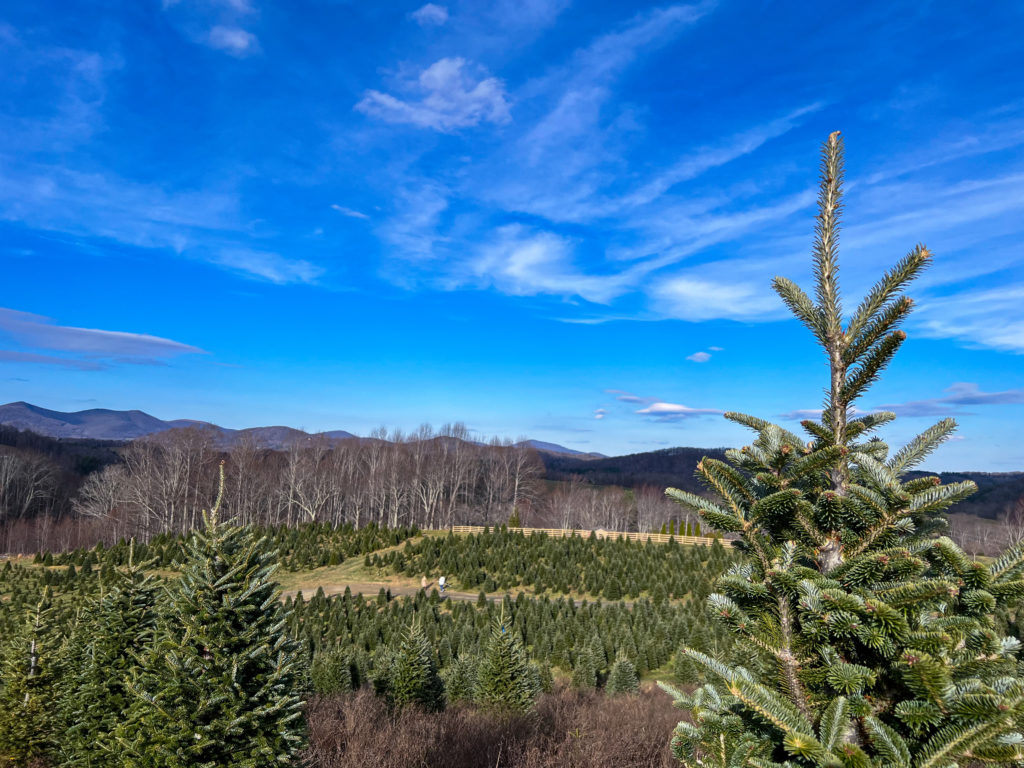 C & J Christmas Trees (10 miles from Chetola)
If you're looking for that Hallmark Christmas tree farm moment with breathtaking mountain views and beautiful trees, then C & J Christmas Trees is your go to for this year's tree. In addition to an array of Christmas trees and panoramic views, at C & J's you can also enjoy food, hot cocoa, apple cider, wreaths, and more! With everything they have to offer, C&J's farm is the perfect place for your family to grab their tree this season.
Important Note: GPS directions are not always accurate when getting you to C&J. Follow signs along Bamboo Rd. to get there.
The holiday season wouldn't be complete without a winter getaway to Chetola Resort and a Christmas tree adventure! No matter what tree farm you pick during your stay, you're guaranteed to come home with a tree atop your car and magical times that will be cherished forever. We can't wait to be a part of your family's Christmas traditions and help you make new memories this winter at Chetola Resort!

*We recommend visiting the High Country early in the season, as some Christmas Tree Farms do run low on trees as it gets closer to Christmas.