There are so many different ways to experience the beauty and wonder of the Blue Ridge Mountains. Blowing Rock is a haven of adventure and one of our favorite family adventures to embark on when vacationing to Chetola Resort is flying through the trees down an alpine zipline course! 
If you're ready for an adventure through the trees, here's where to plan your zip trip: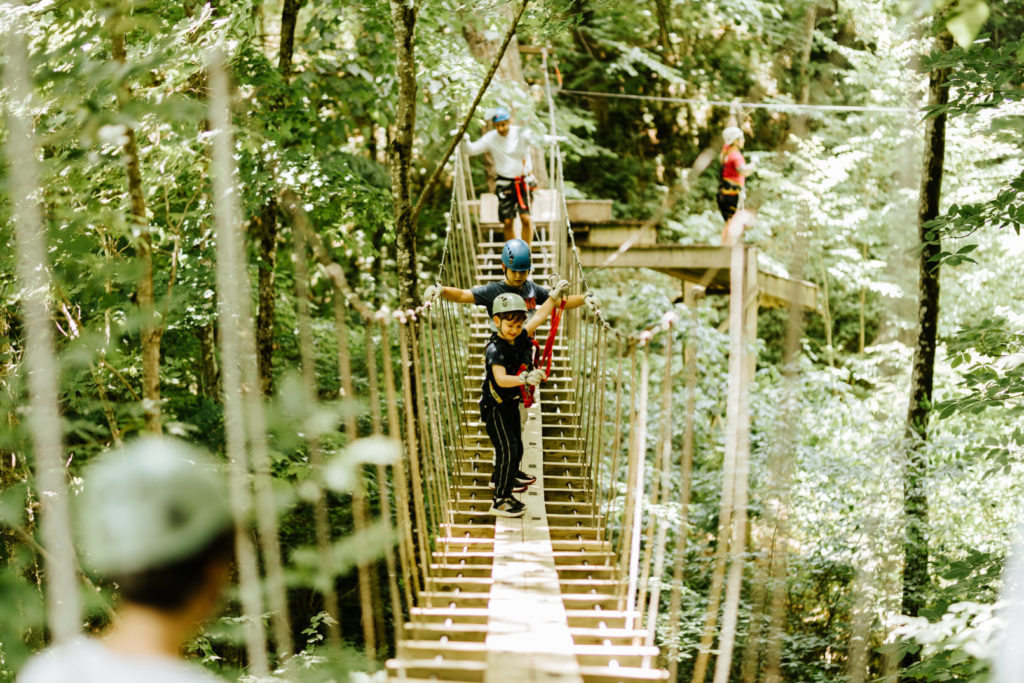 Located in beautiful Seven Devils, NC and with 3 different zip tours to choose from, Hawksnest Zipline is a great option for first time zipliners or for those looking to experience a new course. Their Zipline Hawk Tour is an 11 cable tour, 1.5 miles of cable riding, with heights over 150 ft. The Eagle Tour is great for those who want to enjoy almost 3 miles of cable riding, with cables flying over 1200 feet. And if you're really feeling adventurous, try the Do It All Zip Tour that includes all 20 cables, 4 mega zips, and 3 swinging bridges.
No matter what level of adventure through the trees you're hoping to enjoy, Hawknest has an option for every explorer!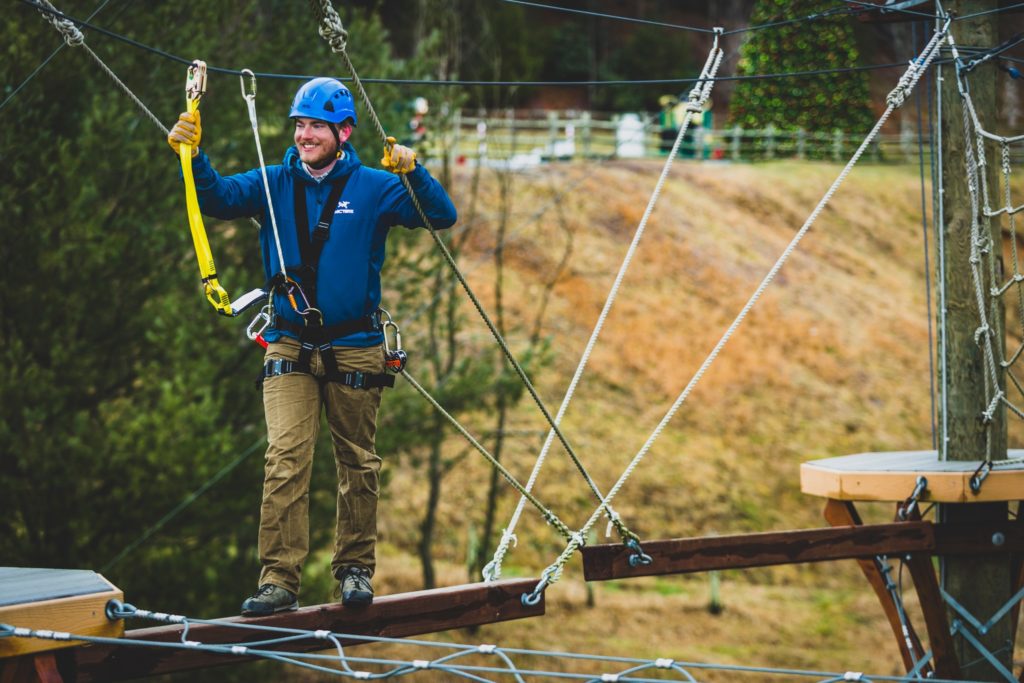 High Gravity Adventures Zip Line & Aerial Park
High Gravity Adventures isn't just zip line tours: it's zip tours, adventure parks, giant swings, or an option to do all the activities they offer! On their zip line tours, zip through the tree tops, venture over the sky bridge, and take the plunge on their freefall experience. If adventure parks are more your thing, High Gravity's Blue Ridge Course or Foothills Adventure offers experiences with aerial obstacle courses and zip lines. Or if you really want to ride a giant swing, High Gravity offers giant swing rides which swings you to a 45 ft plunge. But if ultimate adventure is on your bucket list you can zip, climb, and swing all in one day.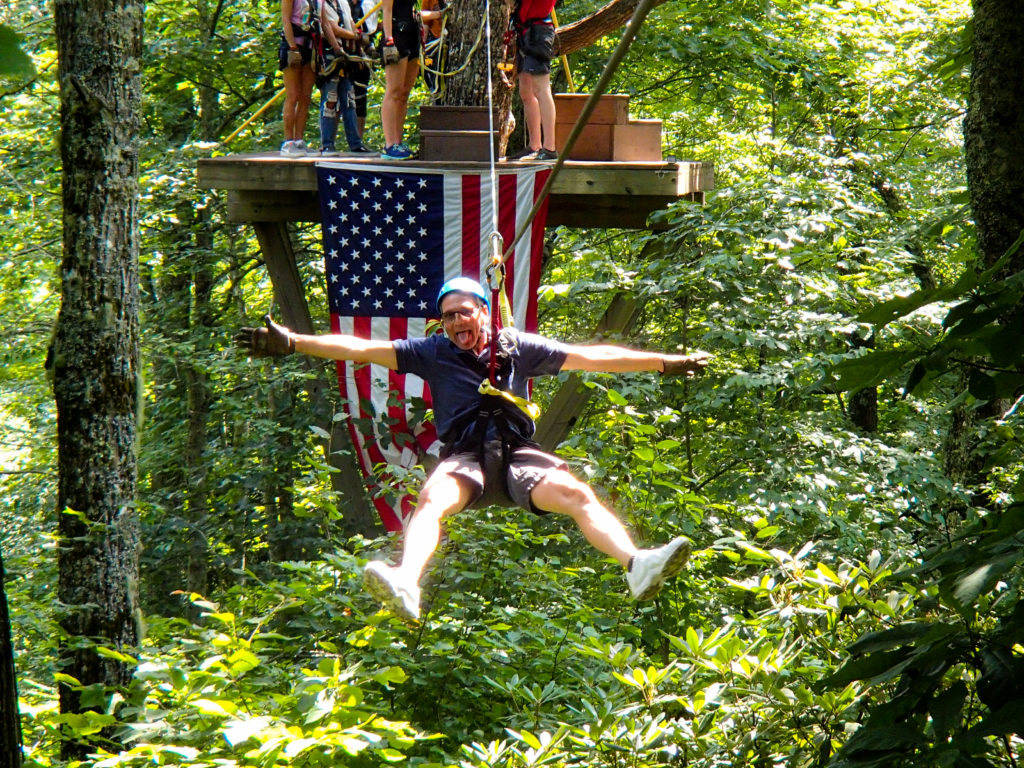 Sky Valley Zip Tours stands out from the crowd with its canopy tours, night flight zip, and kid zip. And with 10 different zip lines, cliff jumping, and a swinging bridge Sky Valley Zip Tours will bring out the adventurer in everyone. Their canopy tours fly 300 ft above the valley and include a 1600 foot cable, Big Mama. On a night flight zip tour (the only night zip in the High Country), night owls can enjoy the thrill of zip lining in the dark. And on their kid zip, kiddos can enjoy 7 fun ziplines and an epic 20 ft slide through the forest. Whether you want to day zip, night zip, or introduce your kiddos to some tree flying fun, Sky Valley Zip Tours is the perfect choice for your family vacation to Chetola Resort.
There's nothing quite like feeling the mountain wind on your face as you fly through the trees on a zipline. No matter what type of tree flying adventure you and your family are looking to enjoy, these 3 awesome spots near Chetola are sure to fill your day with flying fun! We can't wait to see you on your next adventure to Blowing Rock!