Summer is the season for hiking in the High Country during your stay at Chetola Resort. With beautiful views of greens & blues all around, long days full of sunshine, and breathtaking hikes at every turn, summer is the perfect season for exploring a new trail.
While you can't go wrong with any trail you choose to wander down in the summer season, a few of our all time favorites are: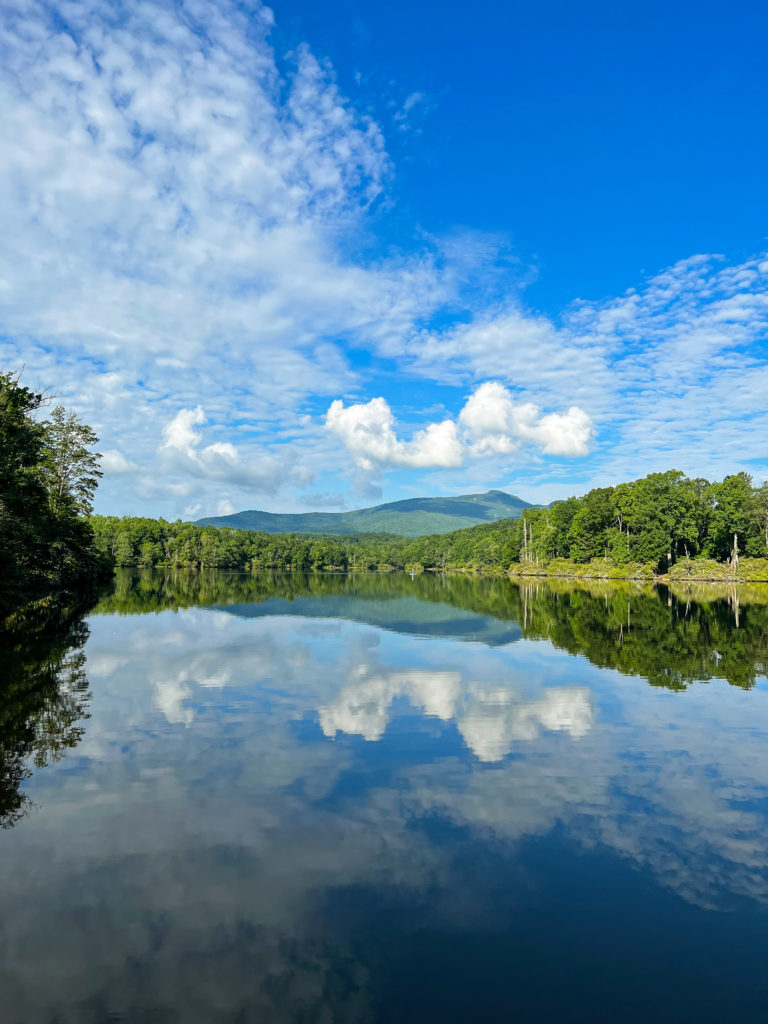 Price Lake
This 2.3 mile loop around Price Lake is the perfect trail for any level of adventurer. Between the breathtaking views of Grandfather Mountain reflecting on Price Lake, the beautiful blooms, rhododendron tunnels, and various terrain types, this trail will delight those who want a relaxing lake experience, as well as those who want epic mountain views (without the climb). And, if you're still looking for some additional adventure after you trek around the lake, visit Price Lake Boat Rentals where you can enjoy Price Lake from a canoe, kayak, or paddle board!
Important Note: This trail can get extremely muddy after rains. Please proceed with caution after inclement weather.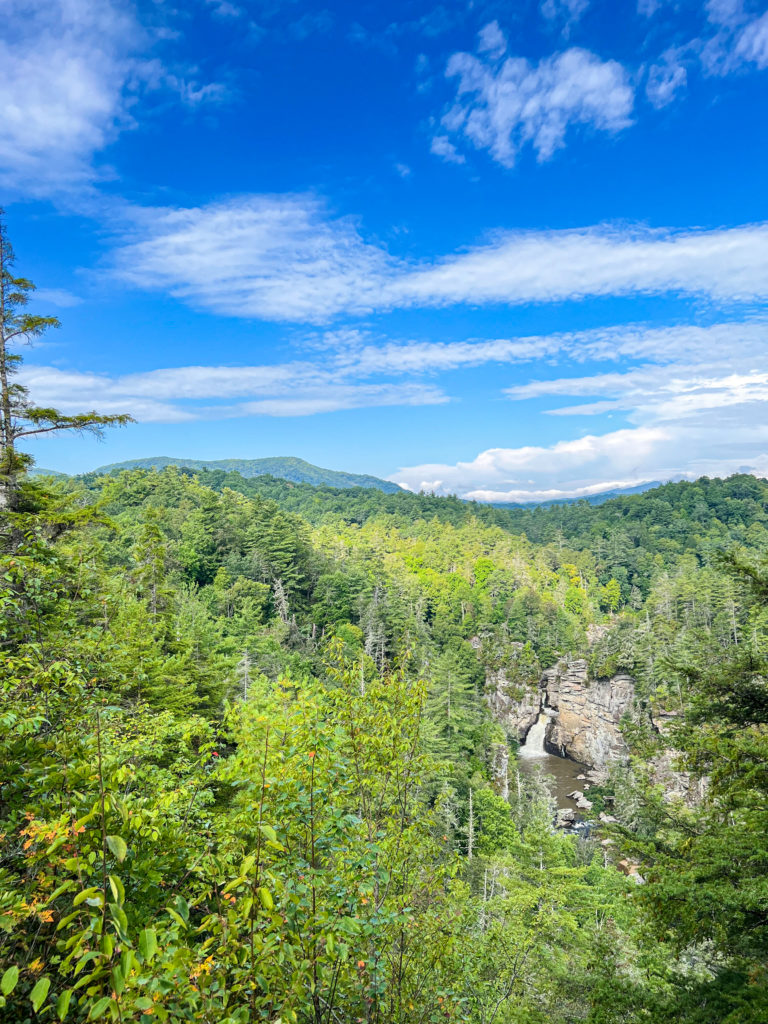 Linville Falls
Linville Falls is considered one of the area's most beautiful waterfalls. Located along the Blue Ridge Parkway and marking the beginning of the Linville Gorge, Linville Falls is an iconic waterfall and a must-see for all hiking enthusiasts. With 4 different trails and viewpoints of Linville Falls, there is a trail (and a view) for everyone's tastes. 3 of the trails are considered easy treks, while the 4th is considered as strenuous and only recommended for experienced hikers. 
Important Note: This hike can get extremely busy during the warmer months especially on weekends. Please plan to hike early in the morning or during the weekdays. And remember to leave this area better than you found it.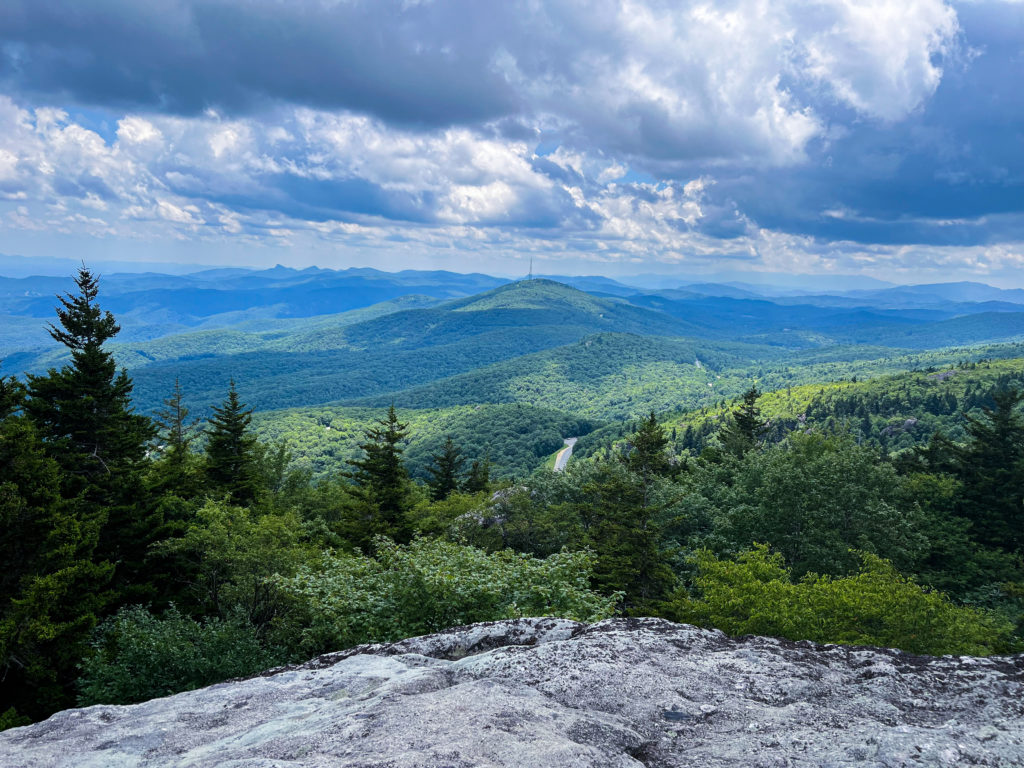 Black Rock Trail
The Black Rock Trail is a 1.8 mile moderate hike on Grandfather Mountain where hikers can enjoy a forested trail, giant boulders, short ladder/cable climbs, and panoramic views of Beacon Heights, Grandmother Mountain, the Blue Ridge Parkway and the peaks of Macrae and Attic Window. 
Important Note: Black Rock Trail is located on the private portion of Grandfather Mountain and requires park admission ($$) to access. Park admission includes access to multiple trails, animal habitats, Mile-High Swinging Bridge, and Wilson Center for Nature Discovery. This trail also includes ladders and cables at the end to access some of the view points.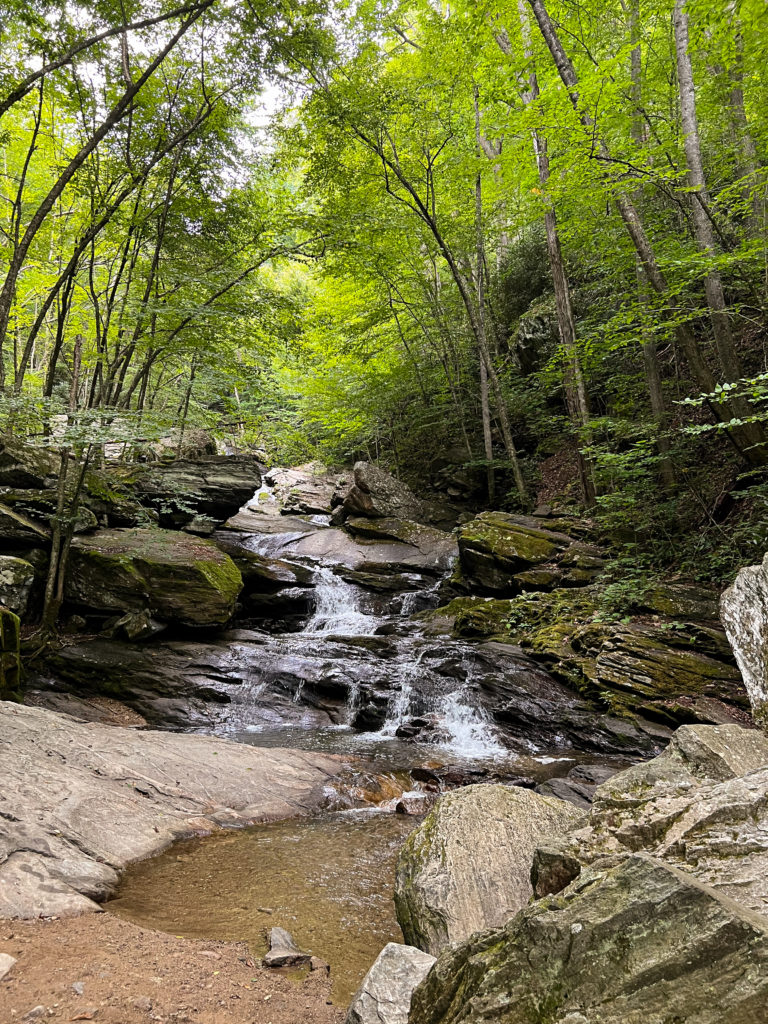 Crab Orchard Falls
The 1.4 mile trek to Crab Orchard Falls is a moderate, uphill trek that leads to small water pools and beautiful cascading waterfalls. Winding up through forested areas, with tall trees, and wonderful nature sounds, this hike is worth the uphill climb to enjoy the views beyond. And since what goes up, must come down, enjoy a gradual downhill all the way back to your vehicle as you enjoy the hike back.
Important Note: The wooden bridge to Crab Orchard Falls can be slick. Use caution when walking this part of the trail.
No matter what kind of outdoor adventure you're hoping to embark on during your next visit to Chetola, any or all of these hikes are the perfect escape into the outdoors. We hope you'll join us soon at Chetola for beautiful sunny days and epic trails!
*Always hike at your own risk.
**Leave what you find. Do not pick, rip, or trample flowers or other flora. Take only photos.
***Please remember when exploring these beautiful trails to leave the area better than you found it so that others can enjoy its natural beauty.

For more information on how to responsibly recreate on the trails and across North Carolina visit https://www.visitnc.com/outdoornc