The weather is getting warmer, the days are getting longer, and beautiful days abound in spring and summer at Chetola Resort. To us, this picture-perfect weather means it's time to grab our favorite meal (and maybe a dessert) to-go from Timberlake's Restaurant, pack up our picnic basket, and head into the mountains. So, pack up your blankets and favorite foods and be sure to explore these beautiful spots for your next picnic during your spring vacation to Chetola Resort.;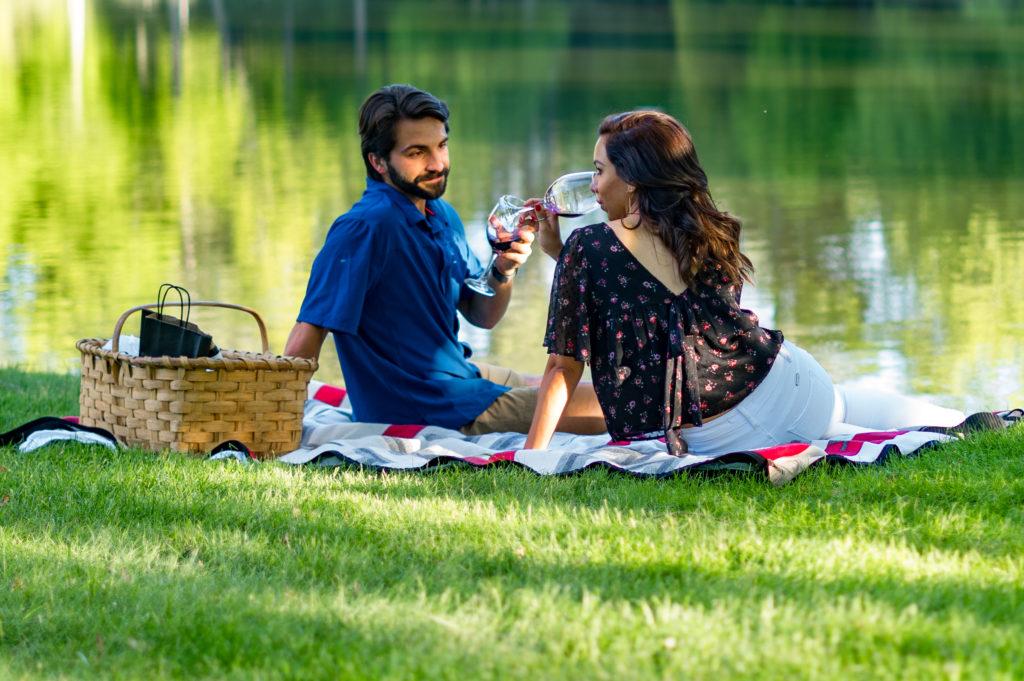 Chetola Lake
Though we're a little biased, our favorite spot to enjoy a picnic is right on property at Chetola Lake. With picnic tables placed along the lakeside, no matter where your choose to sit, Chetola Lake is the deal spot for enjoying a picnic-style to-go meal from Timberlake's Restaurant. Plus, if you're lucky, you might catch a glimpse of our swans or ducks (but please don't share your picnic with them). 🙂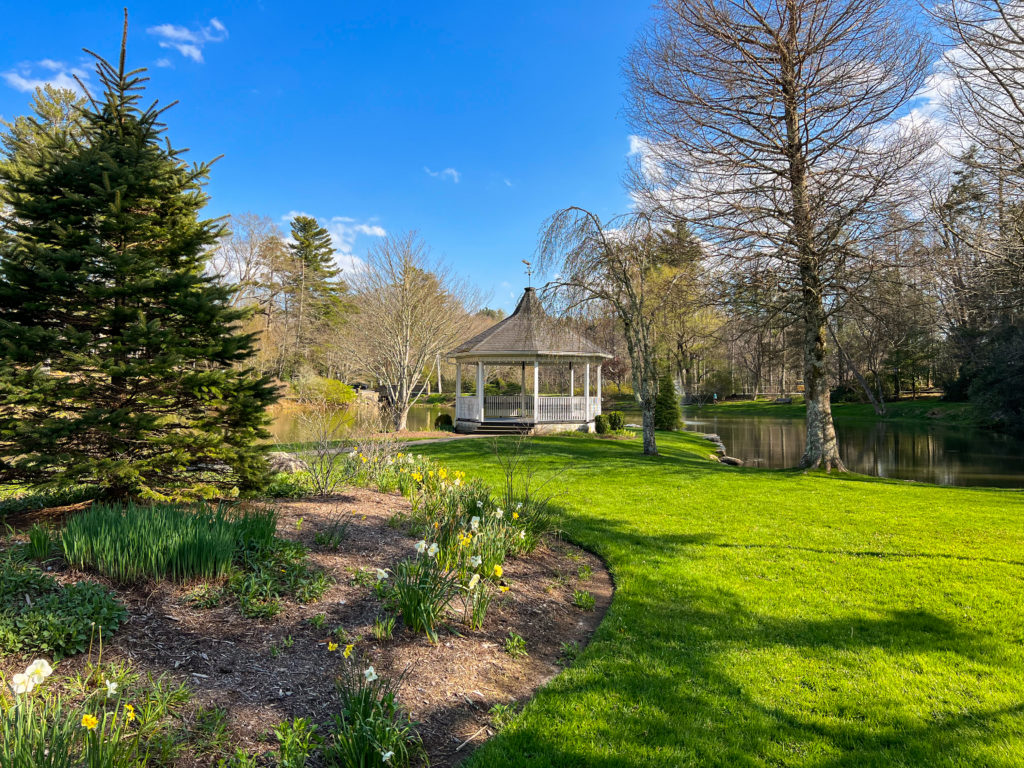 Broyhill Park (3 minutes from Chetola Resort)
Broyhill Park is located in the heart of downtown Blowing Rock and offers visitors the opportunity to enjoy a beautiful outdoor picnic while savoring views of Mayview Lake. This picturesque picnic spot features a gazebo, walking trail, and a deck for fishing.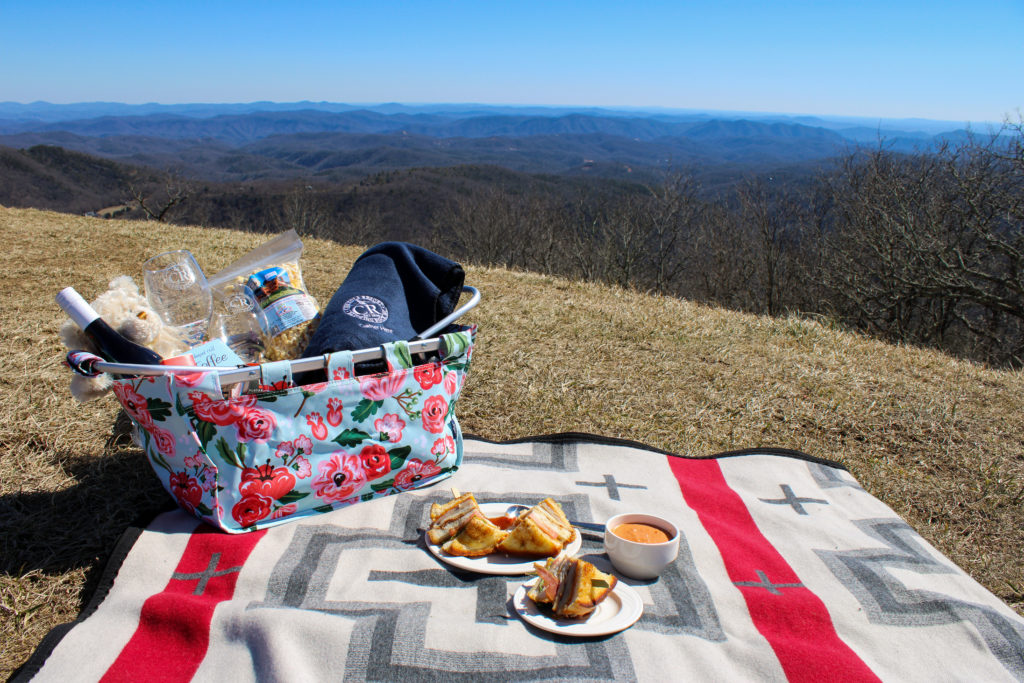 Blue Ridge Parkway Overlooks (Distance from Chetola Resort varies)
Although you can't go wrong with any of the overlooks along the Blue Ridge Parkway, a few of our favorites for picnics include: Julian Price Memorial Park, Thunder Hill Overlook, Raven Rocks Overlook, Jeffress Park, and Linville River. These spots provide beautiful views of mountains, rivers, and a place to enjoy the moment (and a meal) with your favorite people.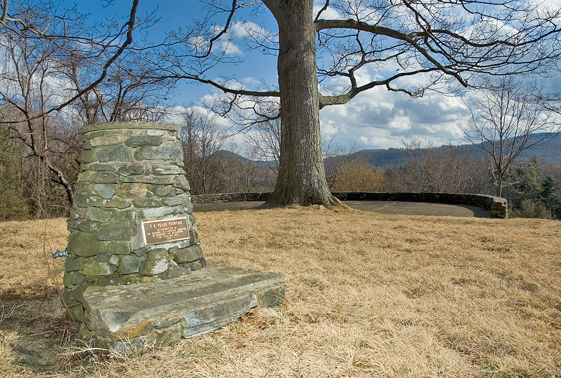 Strawberry Hill (16 minutes from Chetola Resort)
Located in the heart of Boone, Strawberry Hill provides a large grassy area with great views of the town of Boone. And after enjoying your delicious picnic, enjoy a walk along their gentle trails or through the nearby Daniel Boone Gardens.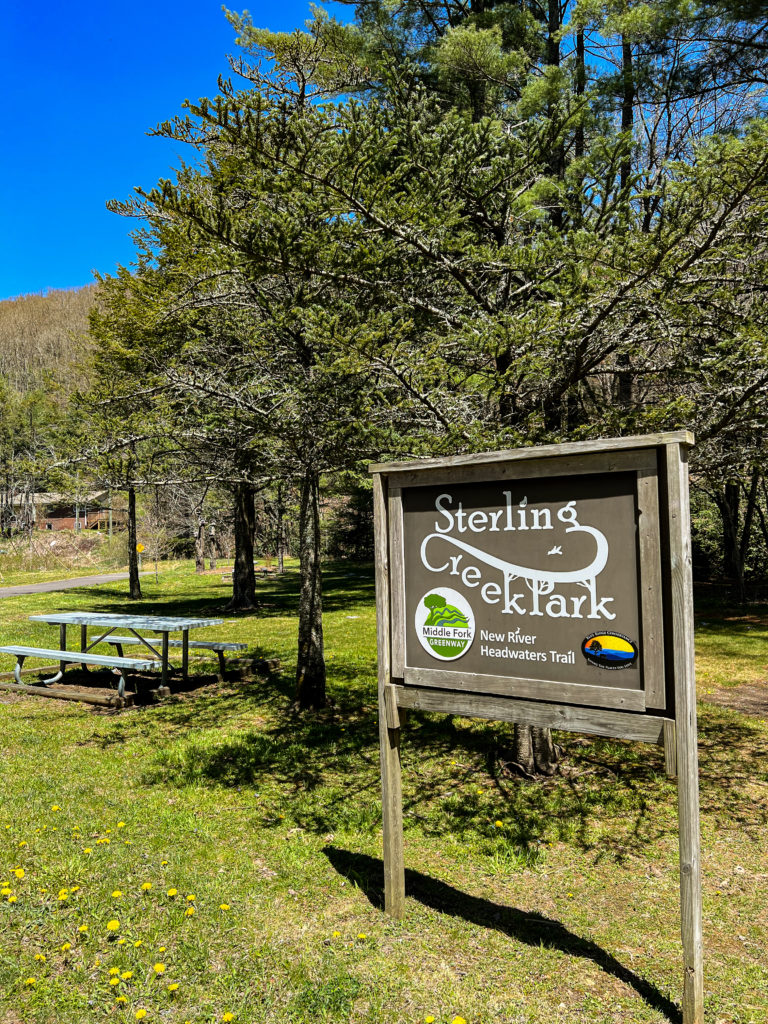 Sterling Creek Park along Middle Fork Greenway (7 minutes from Chetola Resort)
A peaceful spot by the Middle Fork of the New River, Sterling Creek Park is perfect spot to bring a picnic, read a book, listen to the birds amongst the towering trees, or fish in the mossy-bouldered (not sure this is a word- maybe use quotations or replace) stream. Located along the Middle Fork Greenway across from Mystery Hill, Sterling Creek Park is a hidden slice of nature that the whole family will cherish.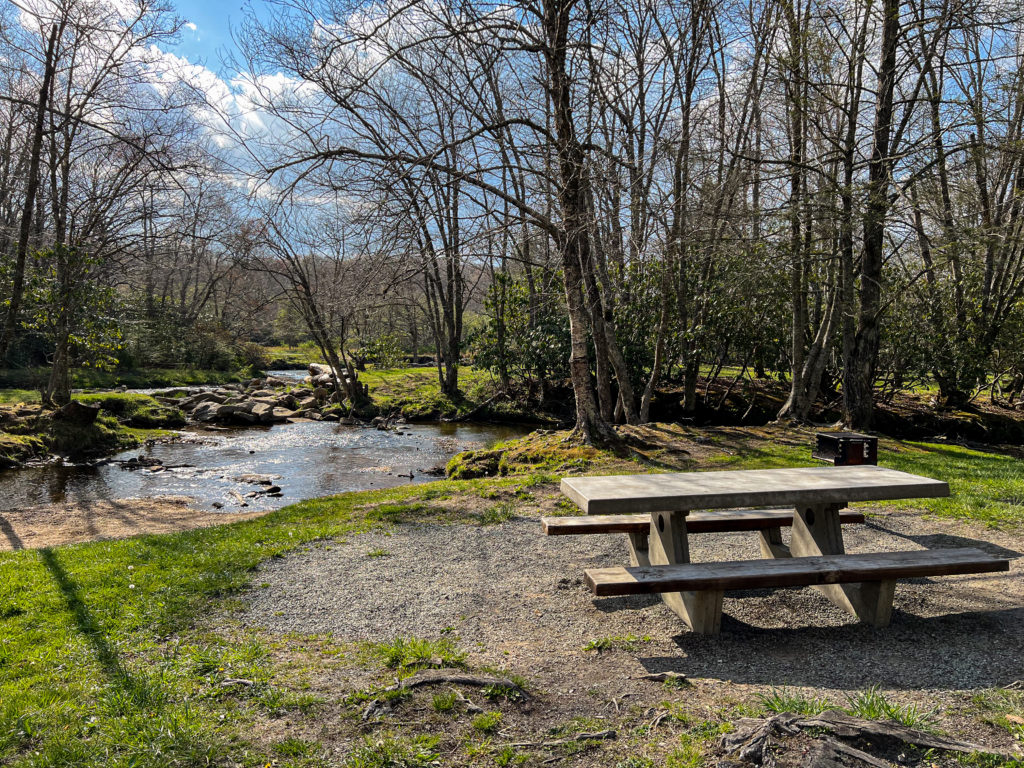 Julian Price Memorial Park (8 minutes from Chetola Resort)
Located at Blue Ridge Parkway Milepost 297, visitors can enjoy this idyllic, as well as the largest picnic area along the Blue Ridge Parkway. This 100-site picnic area along the parkway offers gorgeous spots by Boone Fork Creek, comfort stations, grills, and is only steps away from the Boone Fork Trail – the perfect spot for an after-picnic walk.
Ready to load up your picnic basket and savor quality time outdoors? Check out our most recent menus to plan your picnic for your next getaway to Chetola Resort.