Autumn in the mountains is simply unmatched. Between colorful leaves, crisp mountain air, pumpkin patches, apple picking, and cozy getaways to Chetola, we can't get enough of this season.
To make the most of the fall season, Chetola Resort has put together a Fall Bucket List to make sure guests can experience the best of fall in the High Country this season.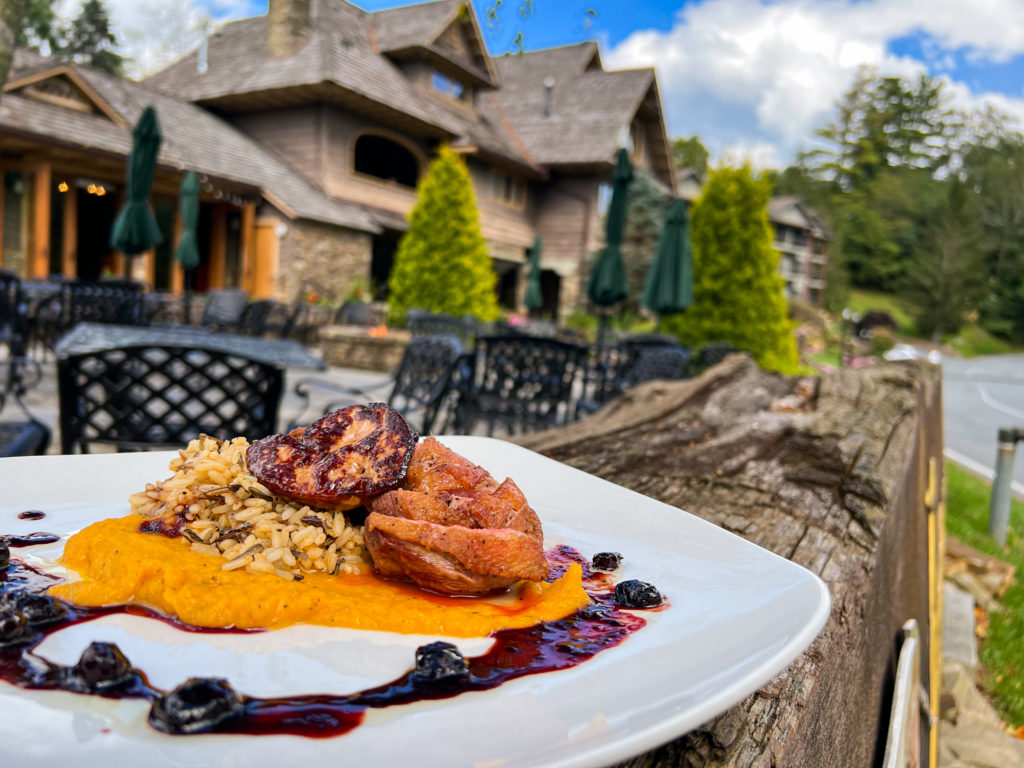 Savor Fall Fare at Timberlake's Restaurant
Treat your taste buds to fall flavors at Timberlake's Restaurant with our special fall menu! With fare like fried chicken livers, a winter garden salad, fried green tomato blt, ratatouille pasta, crispy duck breast, and more, you'll be savoring fall at Timberlake's all season long.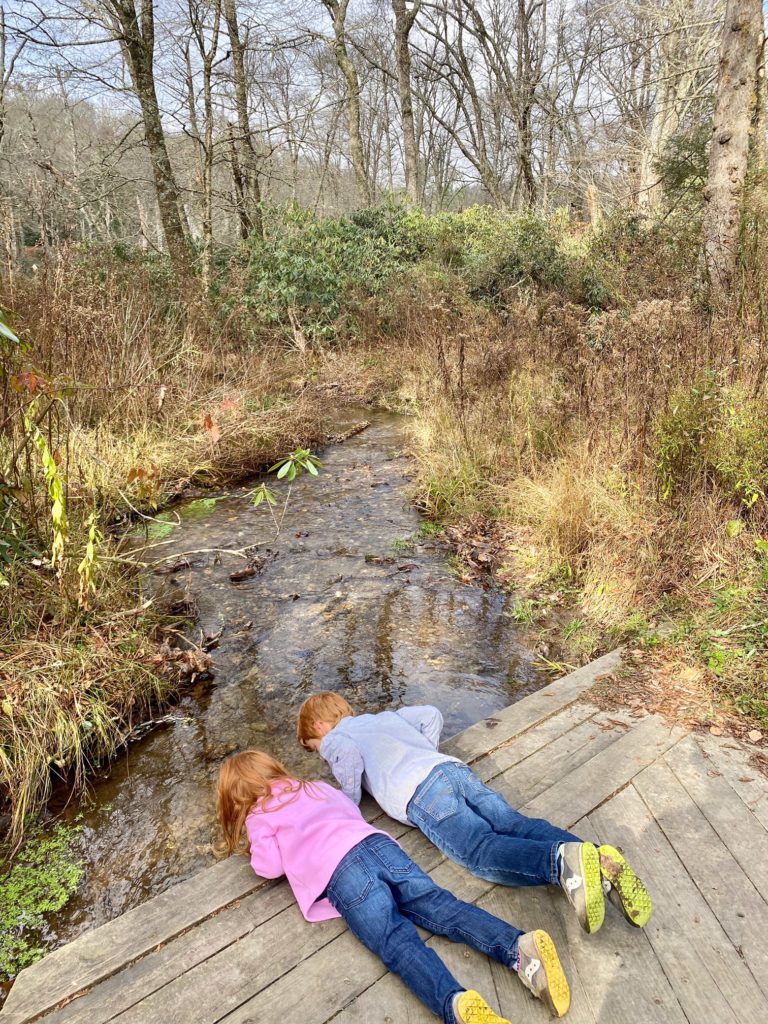 Chetola Resort Junior Ranger Program
Whether you have kiddos or you're a kid at heart, the Chetola Junior Ranger Program will excite you to explore the best of Chetola Resort and the High Country in Fall (and every season)! Pick up a Junior Ranger Booklet in the Chetola Lodge lobby and complete all the activities to get your own Junior Ranger Badge!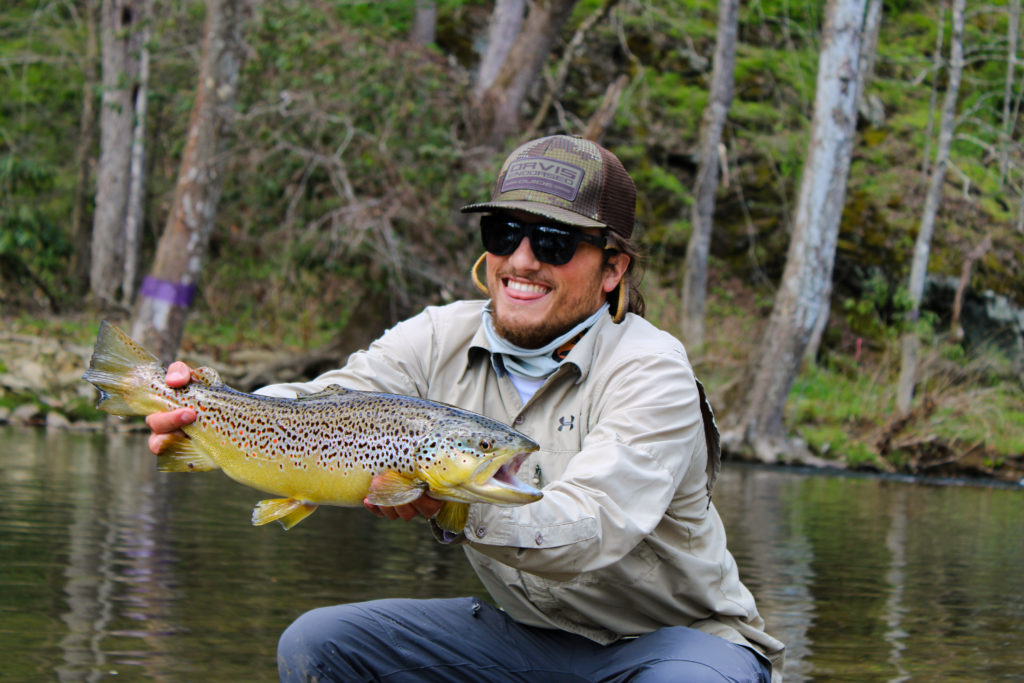 Orvis Endorsed Fall Fly Fishing with Chetola
Fly Fishing is a magical experience no matter the season. But when you hit the rivers in the fall, with the colors in the leaves and on the fish, there's no better time to be on the water.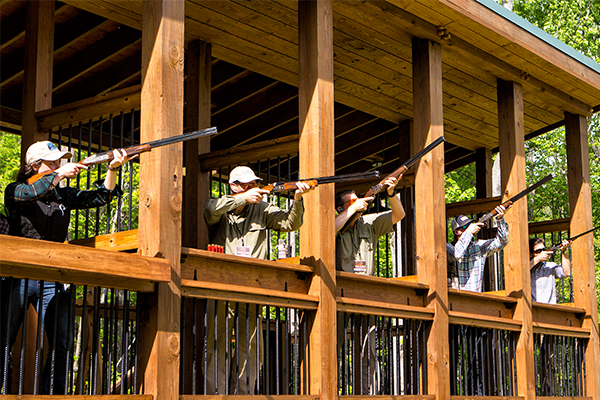 Enjoy Autumn at Chetola Sporting Reserve
With clay shooting, archery, a pistol & rifle range, and an adventurous drive with breathtaking fall views, your fall visit to Chetola Resort wouldn't be complete without spending some time at Chetola Sporting Reserve.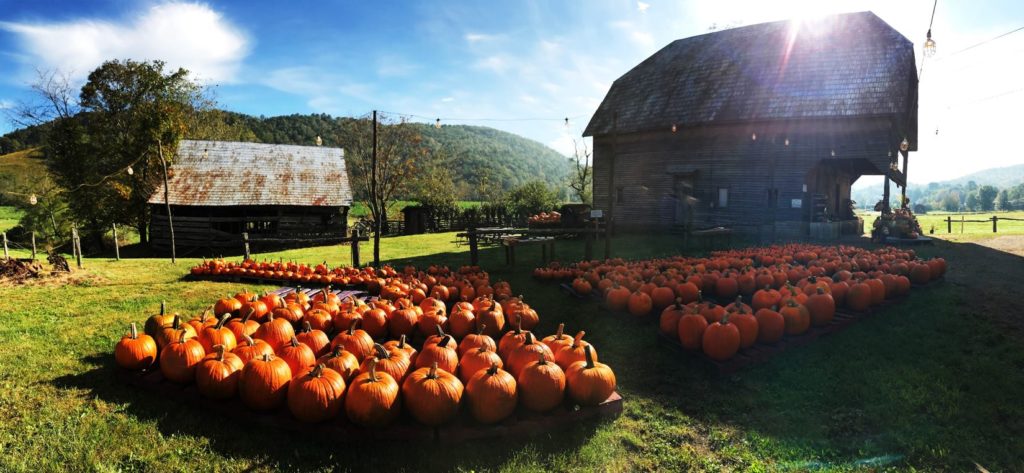 Visit a local Pumpkin Patch
Is the fall season truly complete without a visit to a pumpkin patch? Big, small, orange, colorful pumpkins of all shapes, sizes, and colors galore, the local pumpkin patches around the High Country have a pumpkin for everyone. Learn more about our favorite local pumpkin patches by visiting our blog here.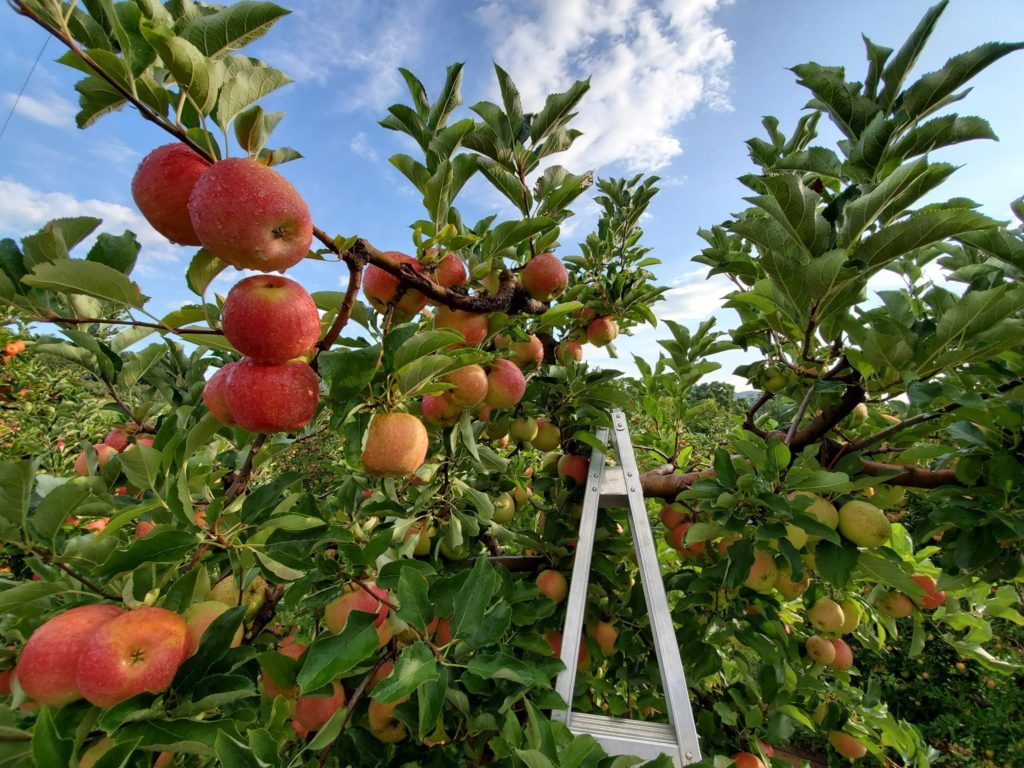 Pick your own apples at a local apple orchard
There's something extra magical about wandering through an apple orchard on a crisp, fall day and plucking the apples from the tree. In the High Country, we're lucky to have many apple picking spots to choose from within an hour of Chetola Resort. Learn more about our favorite local apple farms by visiting our blog here.
P.S. If you're staying at one of Chetola Resort's Premiere Condominiums, you can use your kitchen to bake fall goodies with your fresh picked apples.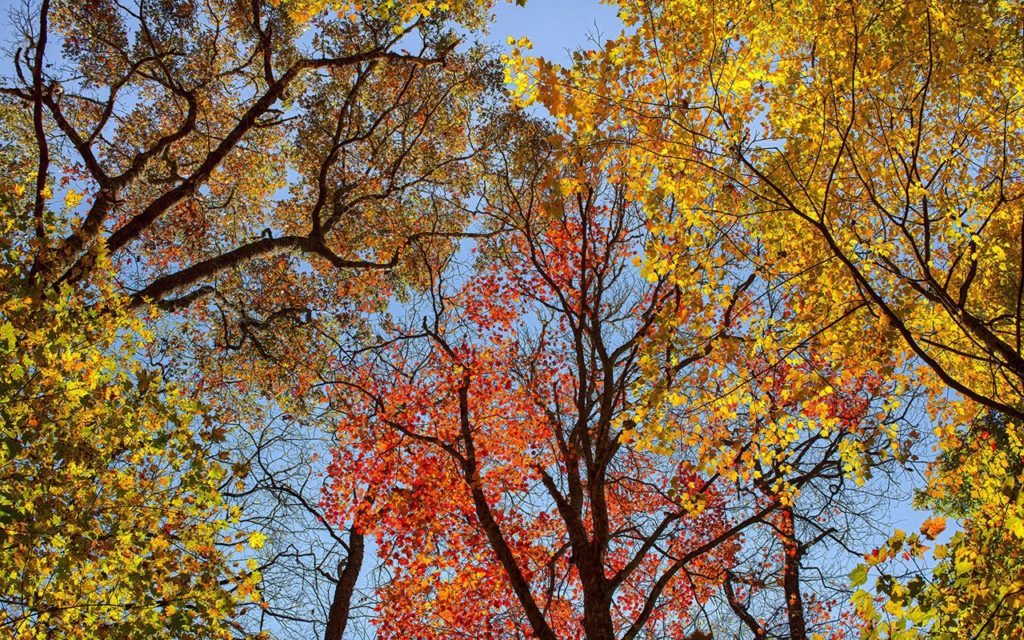 Experience Autumn at Grandfather Mountain
Enjoy activities like native wildlife exhibits, the newly renovated Wilson Nature Center, spectacular fall views, hiking trails, and the famous Mile High Swinging Bridge.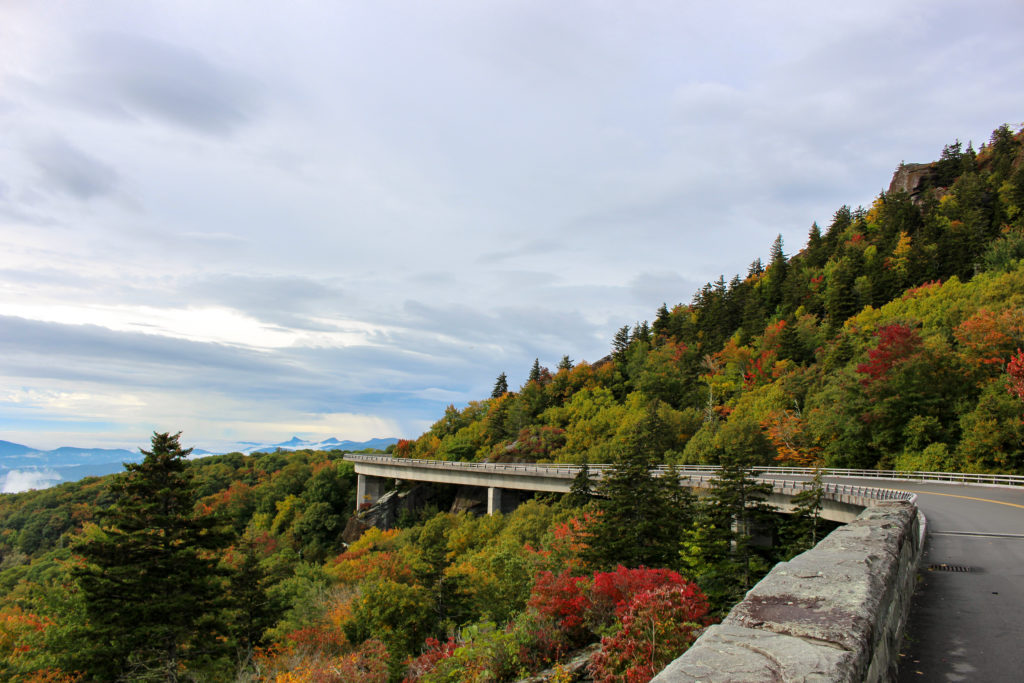 Enjoy Fall Views along the Blue Ridge Parkway
The Blue Ridge Parkway is a spectacular drive in any season, but fall is when this scenic drive really shows its colors. Some of our favorite fall views include: Raven Rock Overlook, Thunderhill Overlook, and the Linn Cove Viaduct!
Please practice Leave No Trace Principles when exploring outdoor spaces!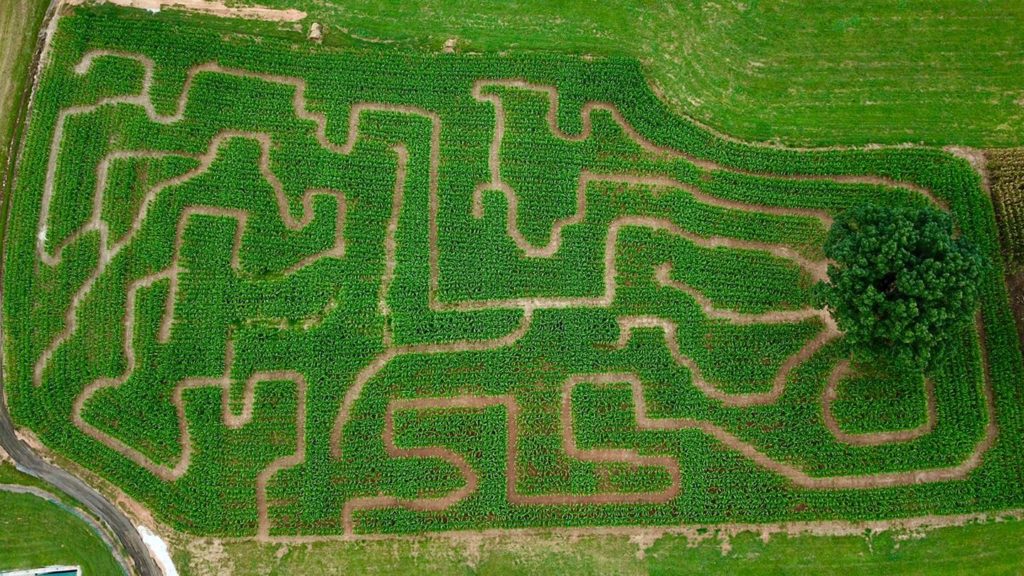 Navigate a Corn Maze
Pumpkin patches, apple orchards, AND corn mazes - the High Country has it all. Most corn mazes in the area are connected with pumpkin patches so you can enjoy two of your favorite fall activities in one visit. Our go-to corn mazes include: Harvest Farm Corn Maze, New River Corn Maze, Ashe County Corn Maze, and the Alpha & Omega Corn Maze.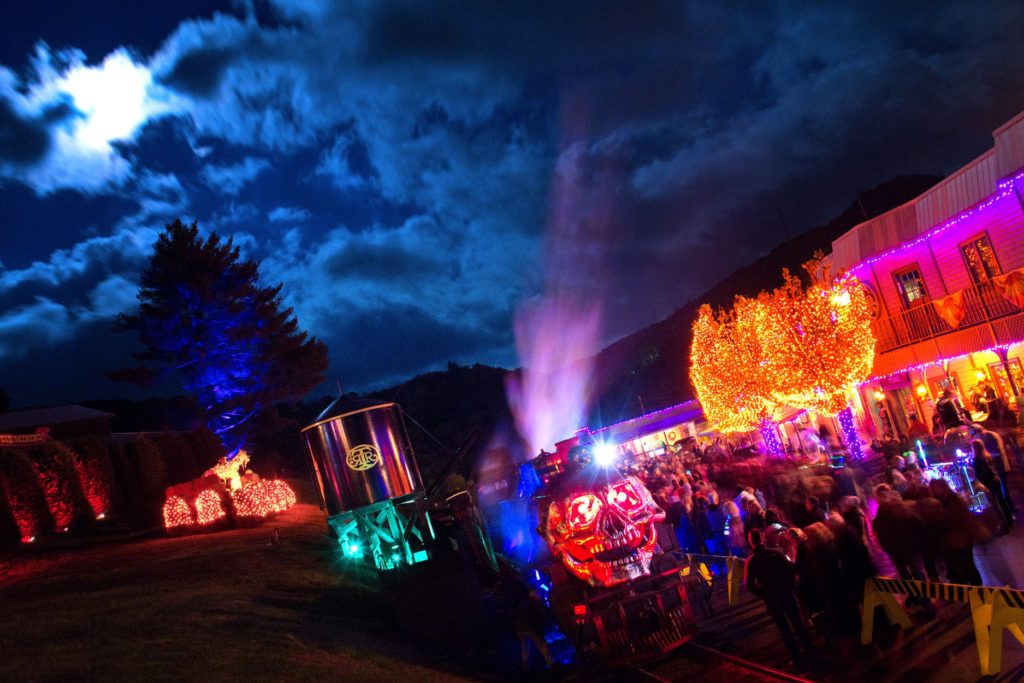 Ride the Tweetsie Railroad Ghost Train
One of the most popular events of the season, the Tweetsie Railroad Ghost Train transforms Tweetsie from the Wild West into a haunted park with Halloween thrills. Advance tickets are highly recommended.
In addition to the Ghost Train, around the park are trick-or-treat stations, themed photo opportunities, a Palace Spooktacular Show, a Haunted House, the murky Freaky Forest, and brave guests can enjoy the Creepy Carnival.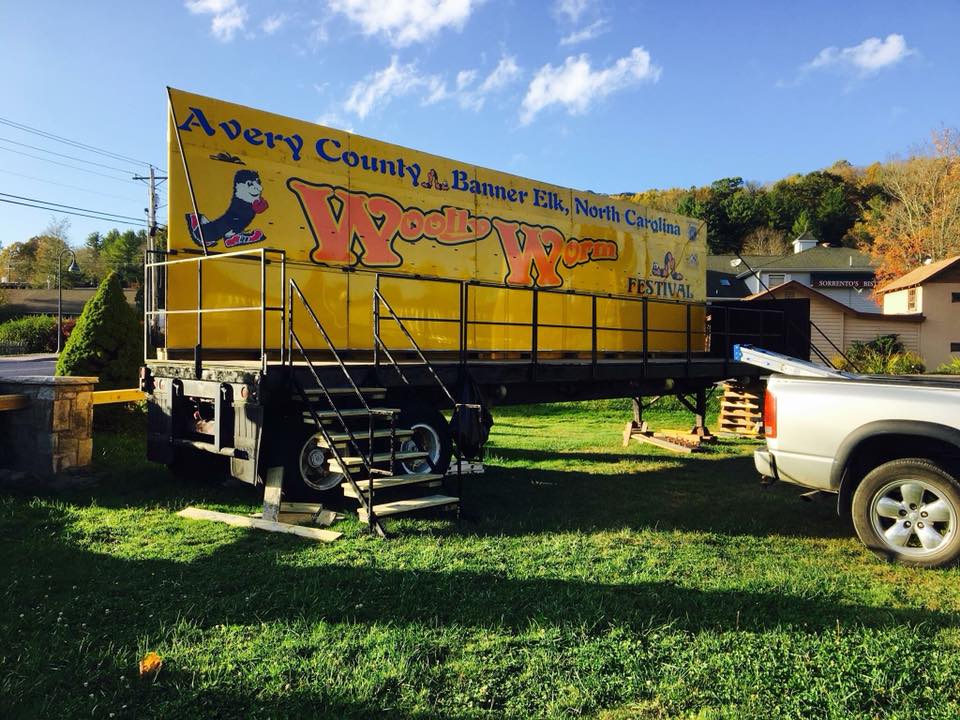 Play at a High Country Fall Festival
There's a lot to love about fall in the High Country, but one of the best things is the unique fall festivals in the area. Between Autumn Art in the Park, OktoberFest at Sugar Mountain, the Woolly Worm Festival, and the Valle Country Fair, you'll be immersed in fall all October long in the High Country.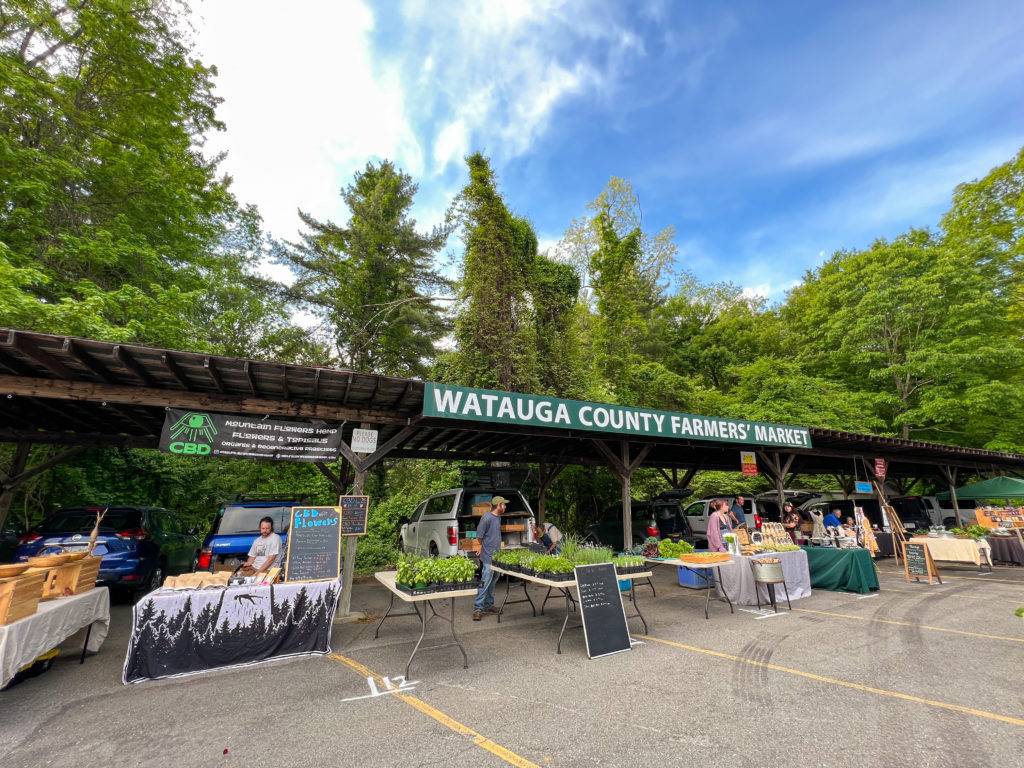 Support Local Shops, Artisans, & Farmers Markets
Autumn coziness and fall goods abound in the local shops and farmers markets around Chetola Resort. With Downtown Blowing Rock, Tanger Outlets, and Downtown Boone only a short drive away there are endless options for fall goods to commemorate your visit.
Don't want to leave the Chetola Grounds to shop? Visit The Wading Room at Chetola Resort for local fall treats and all your fly fishing gear needs.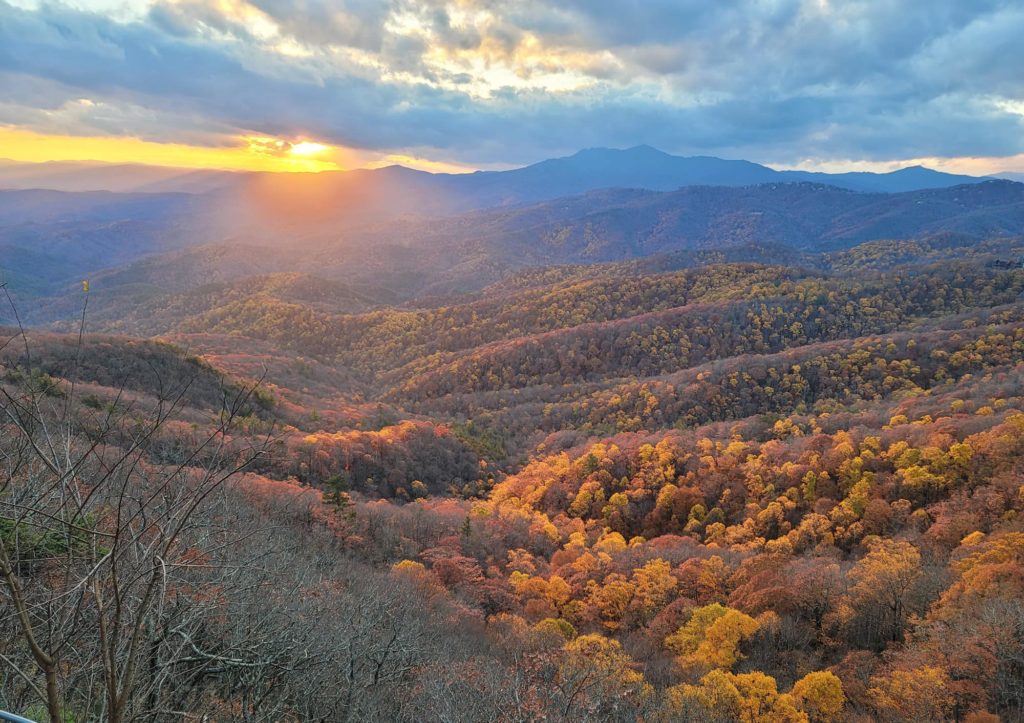 Fall in the love with panoramic views at The Blowing Rock
Enjoy stunning, panoramic autumn views at North Carolina's Oldest Travel Attraction, The Blowing Rock. Besides savoring various beautiful views, enjoy nature trails, a picnic, the gardens, Blowing Rock photo gallery, and more.
No matter what fun fall activities you're hoping to cross off your High Country Fall Bucket List this year, Chetola Resort is your perfect autumn adventure basecamp!
P.S. The best spot to enjoy a cozy fall meal is Timberlake's Restaurant at Chetola Resort.