One of our favorite reasons for coming up to the mountains in the summer: you can enjoy live music almost every night of the week. Explore spots all around the High Country while discovering your new favorite bands. Here are just a few of our favorite spots around Blowing Rock and beyond to enjoy a night full of tunes: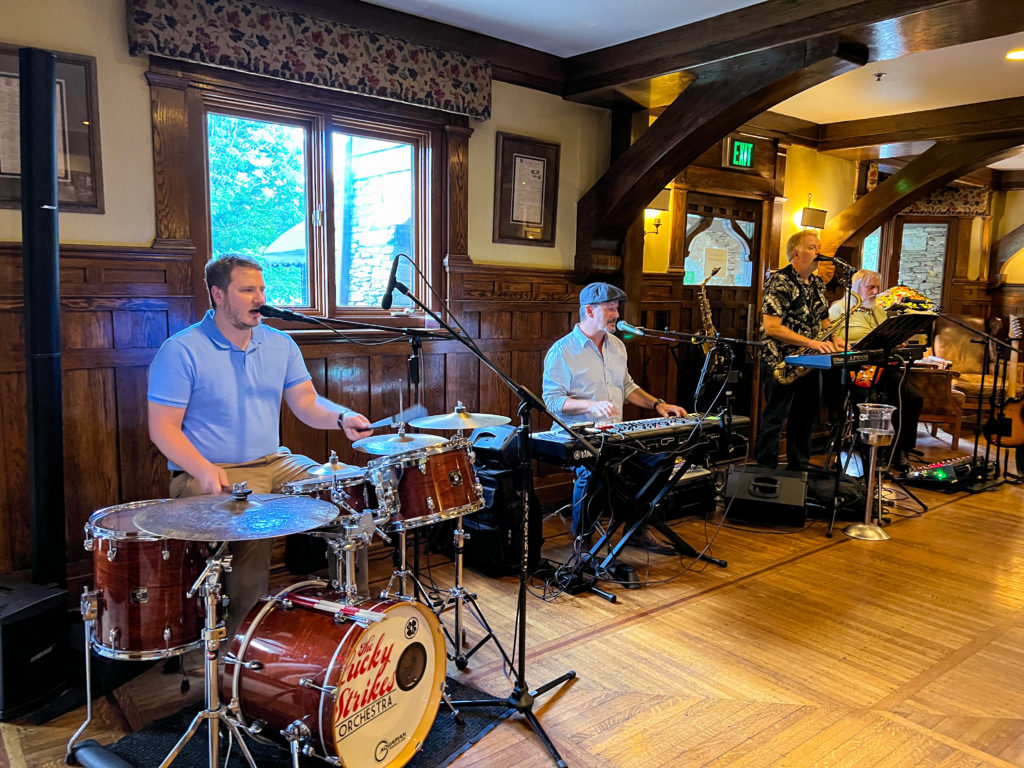 Timberlake's Restaurant at Chetola Resort
We're a little biased… but the most delicious spot to enjoy live music in Blowing Rock is Timberlake's Restaurant at Chetola Resort. With live music throughout the entire year and the only spot to enjoy music on a Wednesday night in the High Country, you don't want to miss the fun at Timberlake's.
In the summer, you can enjoy live music at Timberlake's Wednesday – Saturday nights from 6 – 9pm. In the winter, join us Thursday – Saturday for live music 6 – 9pm.
Visit https://chetola.com/dining-2/ to view our full live music lineup.
Pro-Tip: If you're visiting in the summer or on the weekends, we always recommend making a reservation to ensure you can enjoy the music.
Blowing Rock Concerts in the Park
Sundays after strolling through Art in the Park, throughout June - September join the town of Blowing Rock at 4 pm for live music in Memorial Park! Bring your chair, some delicious snacks from a local restaurant, and enjoy the tunes!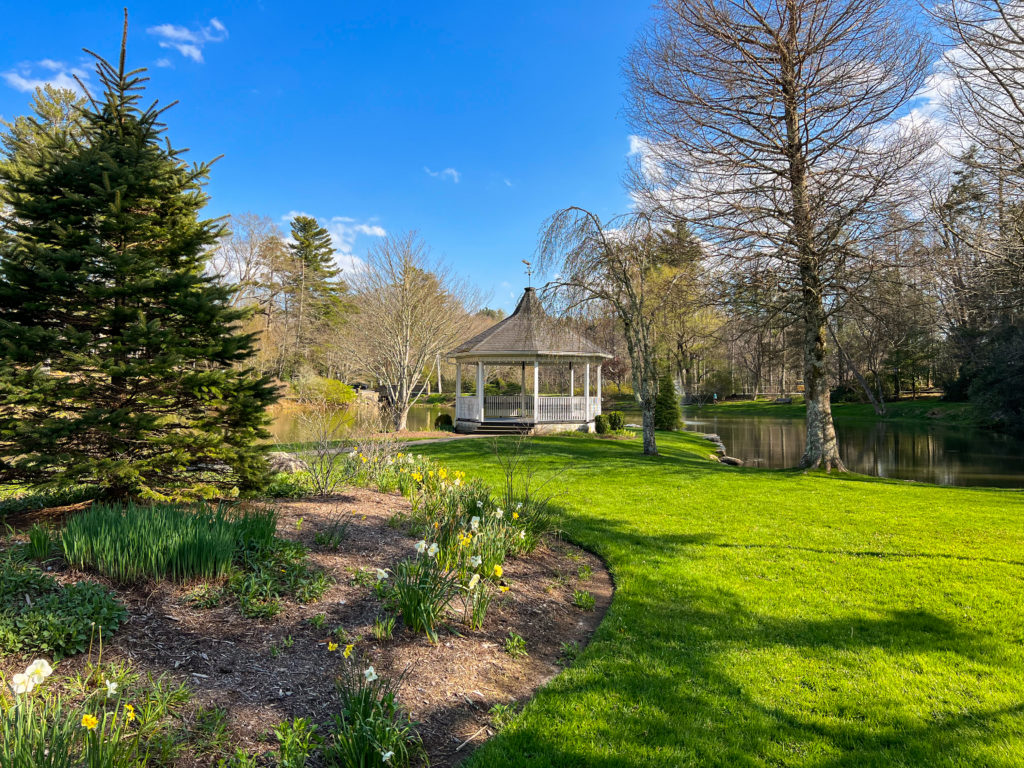 Blowing Rock Town Concert Series at Broyhill Park
Start your week off right with a Monday night concert at Broyhill Park. Monday nights July - August enjoy concerts at the gazebo at 7 pm. Bring a chair or blanket and a to-go meal from Timberlake's for a guaranteed good time.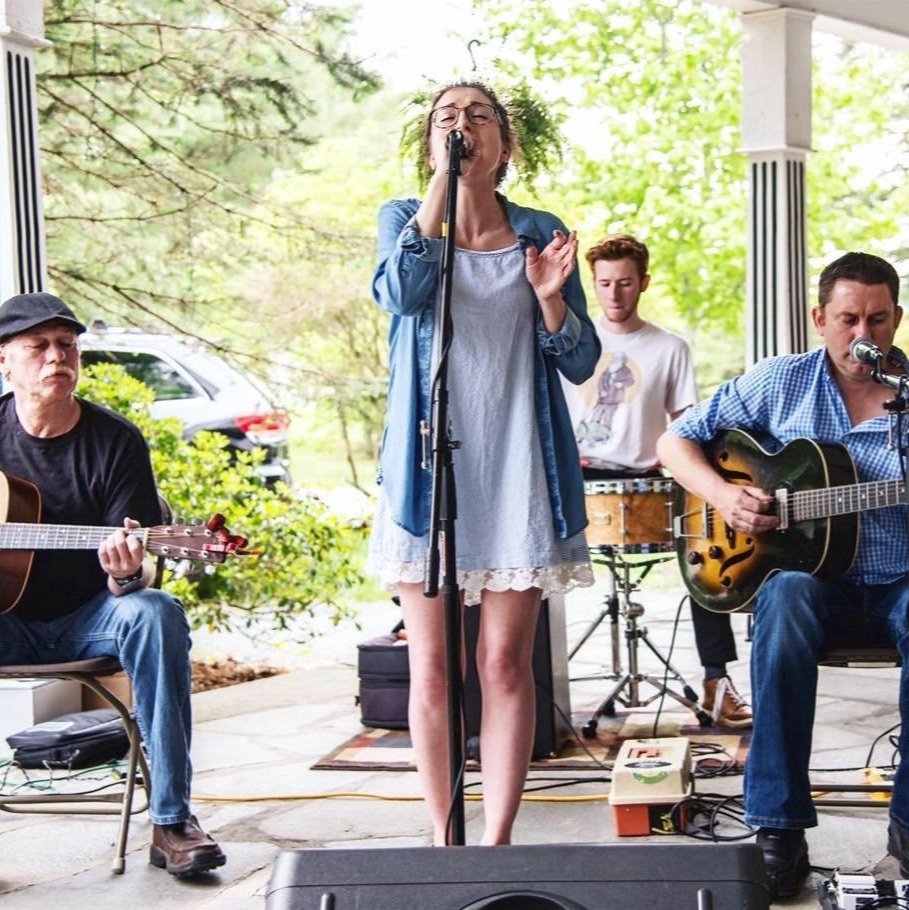 Music on the Veranda at Green Park Inn
End your week with good music and a good time at the Green Park Inn. On Sunday afternoons, mid-June through October enjoy live music from 5 – 8 pm.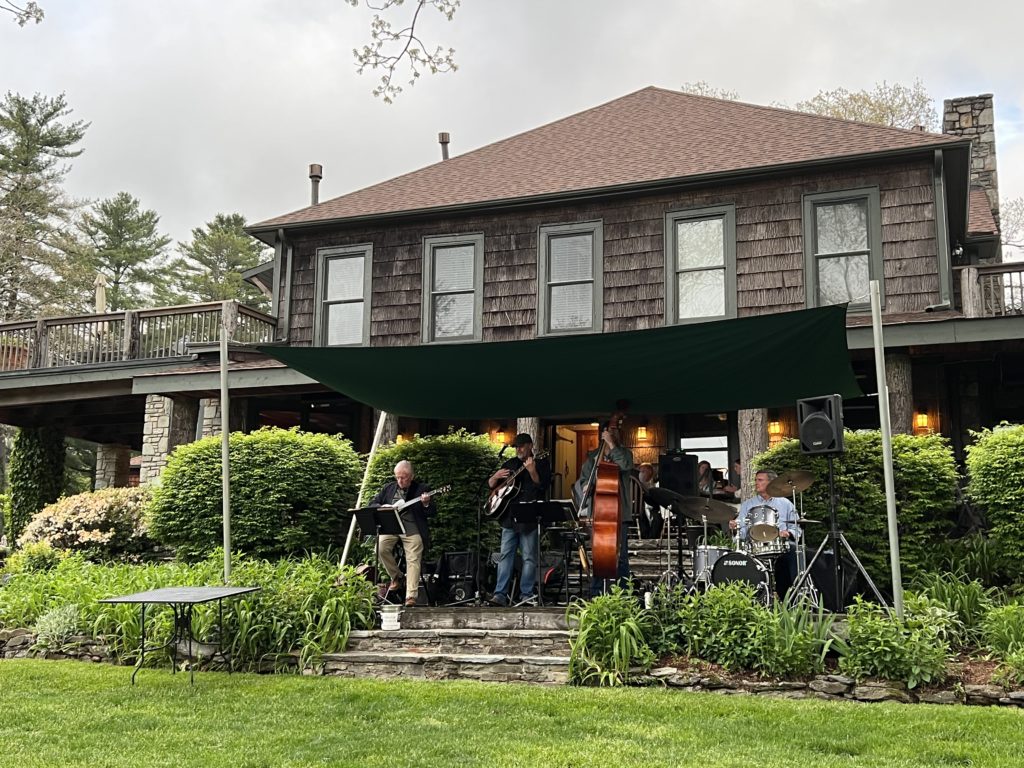 Music on the Lawn at Inn at Ragged Gardens
Your Friday night just got better. Join Inn at Ragged Gardens for live music every Friday 5:30  - 8:30, May – October. A cash bar and lawn menu are available during these events. They ask that your furry friends stay home.
Pro-Tip: Arrive early (like really early) and bring your own chair. This live music event tends to be very popular and the lawn fills up quickly.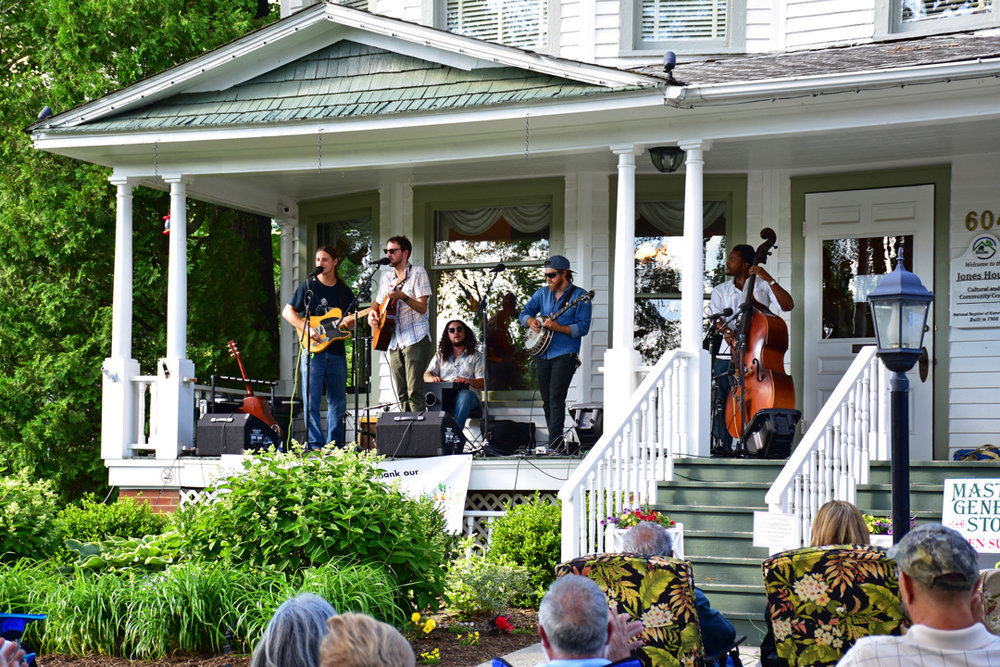 Jones House Community Center in Boone
Spending the day in Boone? Enjoy live music every Friday July – August from 5 – 7 pm on the front porch of the Jones House in Downtown Boone. Pick up a snack from a local restaurant, bring a chair or blanket, and appreciate some great tunes.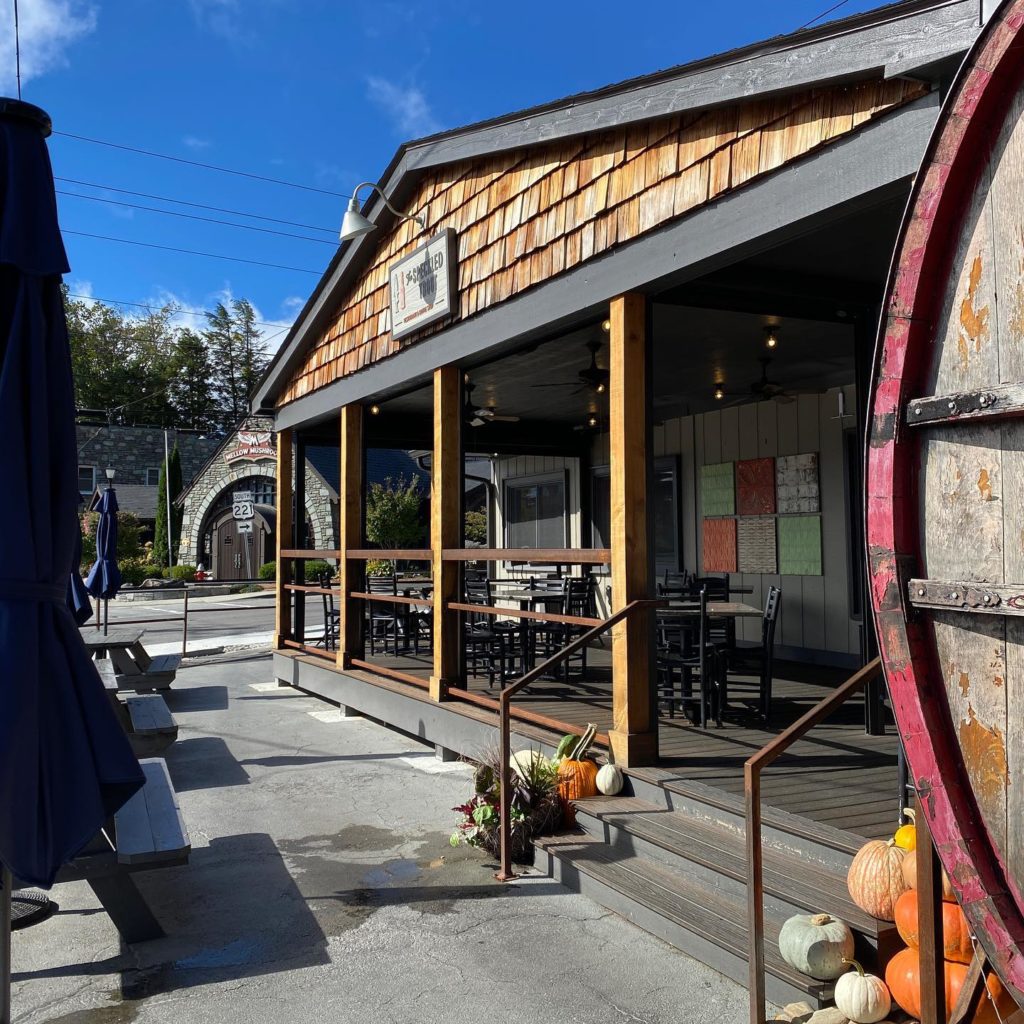 Tunes at the Trout at Speckled Trout
Revel in the sounds of the mountains when you enjoy a delicious meal and boot-stomping tunes on Thursday nights at The Speckled Trout from 6-8 pm. Right on Main Street in Blowing Rock, you will not only enjoy the music but the sights and sounds of the town.
Banner Elk Music in the Park
Enjoy eclectic music at 6:30, July - September on the outdoor stage at Tate-Evans Park in Banner Elk. With food, beer, and wine vendors on-site you can grab a snack and enjoy the live music all night long.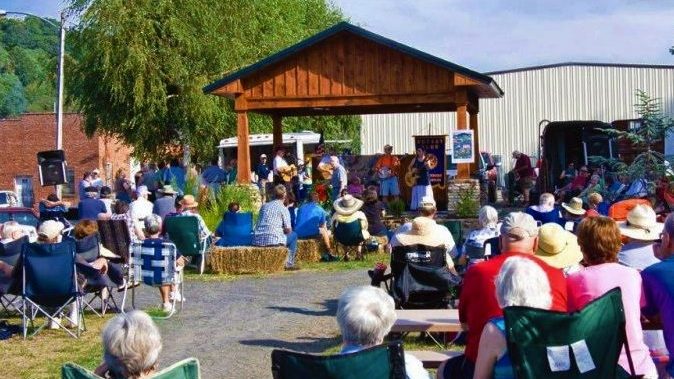 Backstreet Park Summer Concerts in West Jefferson
Be entertained with traditional bluegrass, country, and gospel music every 3rd Friday from June – August at the Backstreet of Downtown West Jefferson. Pick up a meal from a local restaurant, grab your favorite chair or picnic blanket, and enjoy great music in the town of West Jefferson.
We hope to see you at Timberlake's Restaurant or at one of these other amazing outdoor music spaces this season!
For a more extensive list of even more music around the High Country visit, https://highcountryhost.com/NC-High-Country-FREE-Music